Check Out 'Desperate Housewives' Star Eva Longoria as She Flaunts Her Toned Legs in Tiny Shorts
The "Desperate Housewives" star works hard to stay fit even during the pandemic and two years after having welcomed her first child, and the results are there to be seen on social media, to her fans' delight.
45-year-old actress and filmmaker Eva Longoria cannot have enough, or at least that is what it looks like in her social media activity of recent, with the star appearing in a snapshot wearing summer clothes that left her legs visible.
On September 27, Longoria took to her Instagram feed to share an image of herself sitting on a couch at her home, wearing short shorts in light blue with matching slippers, a bright blue button shirt, and mirror sunglasses.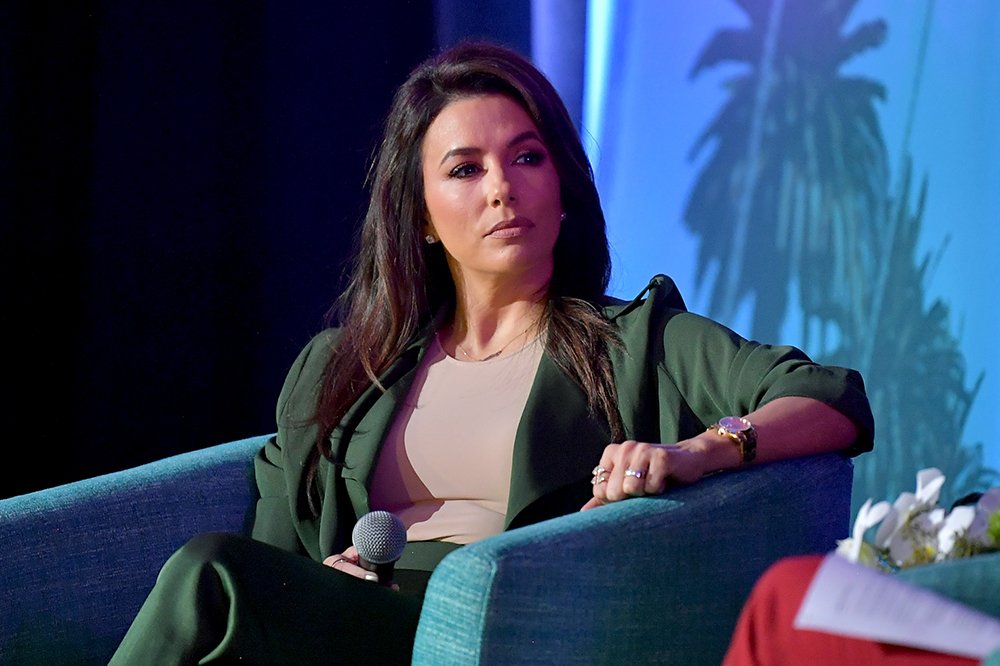 "Still not ready to let summer go... lounging at home," Longoria wrote on the post's caption, adding a sun emoji to stress out how much she already misses the warm weather.
Longoria's casual outfit drew the attention toward her tone legs, and her many fans and followers in social media didn't miss this, with some of them taking to the comments section to praise her looks. 
"They are some fine looking legs lady," wrote a person. "There's not a color that looks bad on you, always chic," added another user. "Beautiful summer look," commented a third person.
SWIMSUIT PICTURES
The actress is no stranger to flaunting her fit body in her Instagram profile, and while she certainly will miss the summer (who wouldn't?), she seems to have made the most out of it.
Back in August, Longoria enjoyed a great weekend at the sea, taking a trip on a lavish boat on which she used the opportunity to take some bathing suit selfies for her fans to enjoy.
Sitting on the border of a yacht, Longoria posed with the ocean and a beautiful sunset as the background, wearing a white one-piece as she pretended to "hold" the sun to make an inspiring image.
"Have a great weekend! And don't forget to hold on to the light" Longoria captioned the beautiful snapshot, liked by more than 230,000 people in the social network.
WORKING HARD FOR IT
Longoria's fit body doesn't come without a serious effort on the actress' part to keep working out, as she also likes to show to her fans on social media, where she often posts about her exercise routine.
The star has been especially committed to work on her figure in order to maintain her signature body after welcoming her only son Santiago in June 2018, but after she returned to her desired weight and figure, she kept exercising regularly.
On April 8, 2019, for example, Longoria took to Instagram to share a video of herself doing some upper-body work at the gym, starting the week with energy and prompting her fans to do the same for their health and happiness.