Thousands of People Evacuate after Two More Wildfires Broke Out in Northern California
As two new fires force people to evacuate in California, Red Flag Warnings remain in place while firefighters continue their battle with the wildfires ravaging the West Coast. 
On Sunday, two new fires forced residents near Napa County and Shasta County to evacuate as the fire moved quickly, gaining strength due to the windy conditions.
An update by CalFire warned that windy conditions might only dissipate on later in the week, and therefore kept their Red Flag Warnings in place over the majority of Northern California.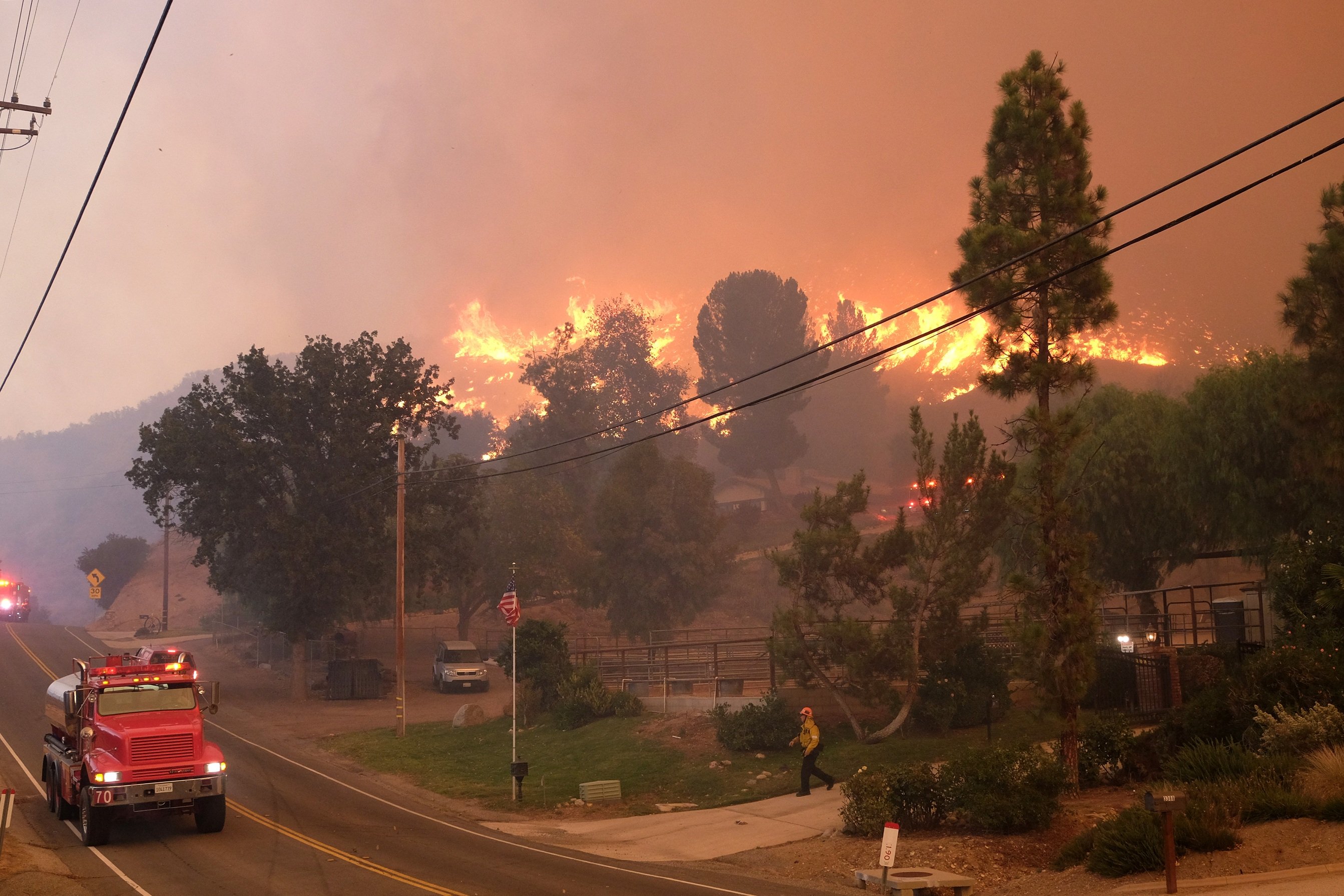 WHERE THE NEW FIRES BROKE OUT
Windy conditions over parched land saw to the quick and tempered spread of the two new fires that erupted on Sunday, but weather conditions are expected to ease up by Tuesday. 
With the elements fueling the Zogg Fire in Shasta County, and the Glass Fire in Napa County, many had no choice but to flee for their lives.
Jan Zakin, shared how she barely made it out of her house alive after it caught alight.
Wildfire nightmare captured in harrowing image of California burning https://t.co/06tyPTuspX pic.twitter.com/47b1UBjevt

— New Scientist (@newscientist) September 29, 2020
RED FLAG WARNINGS REMAIN IN PLACE
This year alone saw more than 8,100 wildfires ravage through 3.7 million acres in California. With over 7,000 structures destroyed, they can be rebuilt, but the 26 fatalities and counting are lost forever. 
However, since the outbreak of the new two fires, it adds up to the 27 major fires over 18,000 firefighters are trying to get under control. While more than 1,800 already faced evacuation, a further 7,000 people are under some form of notice of evacuation. 
Devastating footage shows the aftermath of the Glass Fire, which scorched the Chateau Boswell winery in St. Helena, California, about 65 miles north of San Francisco.

The massive wildfire has burned more than 30,000 acres in Napa and Sonoma counties. https://t.co/2fLKZR0p6A pic.twitter.com/RABI5uWlrS

— ABC News (@ABC) September 29, 2020
PEOPLE ARE EVACUATING 
Mandatory evacuations followed in several areas of Shasta County, and Jill Kinney from Adventist Health said that they have evacuated their hospital and will only open their doors again when it's safe. However, some people find themselves lucky to be alive at all. 
Tens Of Thousands Left Homeless As California Wildfires Ravages Wine Regionshttps://t.co/pcIeJctbWb pic.twitter.com/EsgGMxKEGq

— Channels Television (@channelstv) September 29, 2020
A resident within the evacuation zone, Jan Zakin, shared how she barely made it out of her house alive after it caught alight. With no time to grab anything, she is grateful for making it out alive, and reportedly said:
"I was in my underwear. There was a car on fire blocking access out. We left with nothing, just literally with nothing. We're so lucky to be alive."
Smoke from the wildfires on the West Coast of the United States have made their way to the skies above Toronto creating hazy sunrises over Lake Ontario and the Toronto Beaches. pic.twitter.com/ZrO1wlWB3K

— Steve Russell (@SteveRussell) September 16, 2020
The relentless fires burnt with an unprecedented rage which caused so much smoke earlier this month, that it reached parts of the Midwest, Canada, and upstate New York. 
The bellows of smoke temporarily left parts of California with hazardous air quality, which at a height of 25,000 feet could be seen covering the sky.