Fans Say Snoop Dogg's Granddaughter Is Her Dad's Mini-Me as She Poses in a Patterned Jumpsuit
Rapper and media personality, Snoop Dogg's granddaughter Elleven Broadus posed in a patterned jumpsuit in a recent post on Instagram, much to the excitement of fans. 
In a recent Instagram post, Elleven Broadus, the granddaughter of American rapper, Snoop Dogg, posed in a patterned jumpsuit, much to the delight of the fans. 
The post, which featured an adorable picture and video, was uploaded just a few days ago by Elleven's father, Corde Broadus, and it left behind a warm feeling in the hearts of its viewers.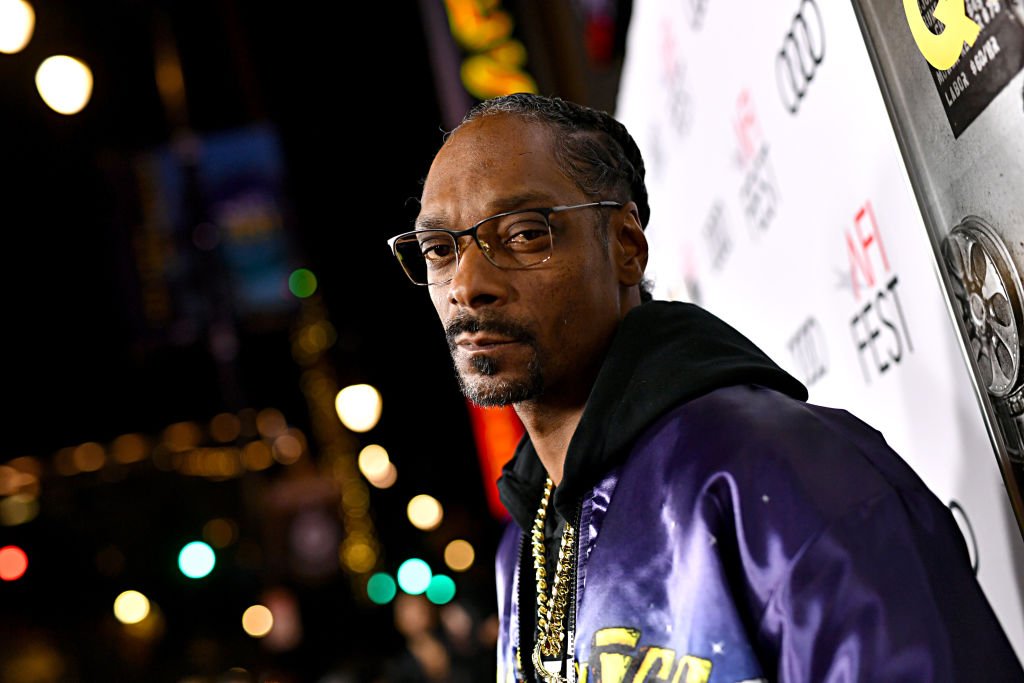 In the post, the adorable little girl was seen standing by a wall dressed in a patterned multi-colored jumpsuit and a white pair of sneakers. She also had her dark curly hair tied up in a bun with pink ribbons.
Clutching a bag of chips, the 2-year-old was caught in mid-action as she stared imploringly at the camera. Many fans gushed that she was her father's replica. Beneath the post, Broadus captioned:
"Daughters [sic] day."

Snoop, who rose to stardom in the early nineties, has reportedly been married to his high school sweetheart, Shante Taylor since 1997. They have two sons, Corde and Cordell, and one daughter, Cori.
Though Shante and Snoop have a happy family, they have had to deal with their fair share of issues. The pair were said to have almost divorced in 2004. However, they got back together and in January 2008, Snoop threw Shante a surprise vow renewal ceremony. 
The family went through a tragic time when the rapper reportedly lost his 10-day-old grandson.

His granddaughter, Elleven, was born on August 17, 2018, to Snoop's son, Corde and his partner, Soroya Love. She became the rapper's first granddaughter and second grandchild at the time. 
The excited star took to his Instagram a month later and announced her arrival to his delighted fans and followers through a short video. The post garnered several blessings and well wishes from its viewers. 
It was reported that Snoop's first grandchild, Zion Broadus, was born on January 14, 2015, to Corde and his ex, Jessica Kyzer. The rapper was 43 when the bundle of joy was added to the family.
In September last year, the family went through a tragic time when the rapper reportedly lost his 10-day-old grandson, Kai Love. The child had been born to Corde and Soroya. 
Snoop did not immediately make an official statement about the tragic incident, but his wife opened about it on her Instagram. Shante posted a video of herself singing the R&B song, "The Love We Had Stays on My Mind" by The Dells.
Kai's father, Corde, eventually opened up about this incident on his Instagram. He divulged that the late child used his little time on earth to the fullest, and he planned to dedicate Kai's Instagram to his daughter, Elleven.