Brandy Proudly Shows off Her Waist-Length Braids as She Stuns in Boho Outfit in a Recent Photo
Acclaimed singer Brandy has grown her hair out in the most beautiful way. She proudly showed off her waist-length braided locks as she stunned in a chic boho ensemble.
One of the music industry's greatest stars, 41-year-old Brandy is also a fashionable trendsetter. The Grammy-winning singer's impeccable style is one for the books.
On September 26, the "Moesha" star shared a photo of herself on Instagram that showed her dressed in a boho-inspired look. She is seen crouched on the ground while serving a stylish look.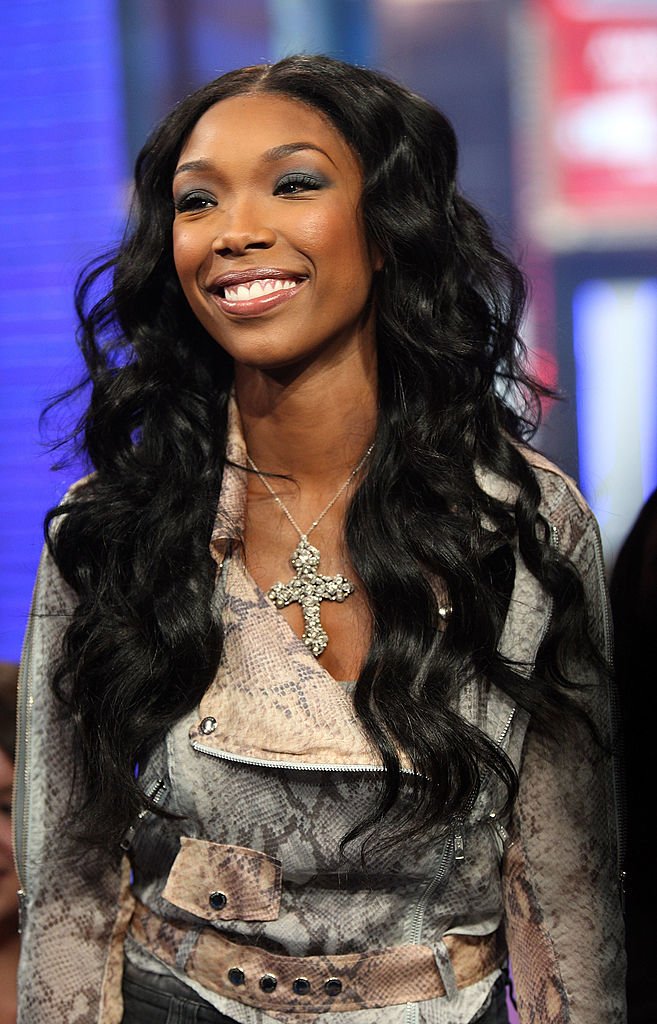 Since her rise to fame in the 1990s, Brandy has always been known for her long braided hair. In the photo, the singer wrapped a piece of cloth around her brown braided hair to accentuate her look.
The mood of the picture seemed to have complemented the singer's choice of wardrobe as her background appeared to be a wooded place with a tiny stream.
The "Cinderella" star's boho-chic outfit came with a long-sleeved top with faded patterns around it. She paired her blouse with a pair of striped red and white pants stylishly folded on its seams.
While some fans adored the entire picture, others paid attention to Brandy's stunning braids which were styled to perfection. Some fans also took notice of her beautiful complexion. 
Brandy seems to agree with her Instagram followers that her hair is the highlight of her picture, which amassed more than 77,000 reactions as of this writing. Alongside her photo, Brandy said:
"It's the braids for me♥️"
Brandy's updated look is her subtle way of announcing the end of her 8-year hiatus in music. After recently making appearances on several TV shows, the Grammy Award-winner released her album "B7" on July 31.
Eager to achieve new heights in her music career, the R&B icon did not let the coronavirus pandemic affect her album promotion. Amid the ongoing pandemic, Brandy appeared on the "Wendy Williams Show" for a unique interview.
Audience members who were in socially distanced seats thought that Brandy would be on William's set, but much to their surprise, she appeared on the screen which was wheeled onto the stage.
Despite her challenges in the past,  Brandy still made her way to the top. Aside from her new 15-track album, she also gained more fans in a recent Verzuz showdown with fellow R&B singer Monica.
On August 31, the two R&B hitmakers participated in the online-based "Verzuz" showdown, which drew 1.2 million simultaneous viewers. It was the highest recorded music clash in the webcast series.
The competitions began in March via Instagram Live amid the COVID-19 pandemic. The series would host a song-for-song competition between two artists, groups, or producers in the R&B or hip-hop genre.
While reclaiming her fame in music, Brandy recently broke her silence after former TV sitcom co-star Thea Vidale called her and her mother, Sonja Norwood, "disrespectful." She denied having an altercation with Vidale.
In a September 18 interview on "The Morning Rush," Brandy said Vidale seems "bitter." She also alleged that the latter did not treat her nicely on the show.