See Chrissy Teigen's Update after She Was Hospitalized for Complications with Her Pregnancy
Television personality Chrissy Teigen recently gave her fans an update on her pregnancy as she's been going through some struggles for a while. The star also shared images of her at the hospital.
In August 2020, Chrissy Teigen, 34, and her husband John Legend, 41, announced that they were expecting their third child together. The couple is already parents to daughter Luna, 4, and son Miles, 2.
On Sunday, the "Cravings" author gave an update on her health and her baby boy. She's been going through some medical issues since becoming pregnant with her third child.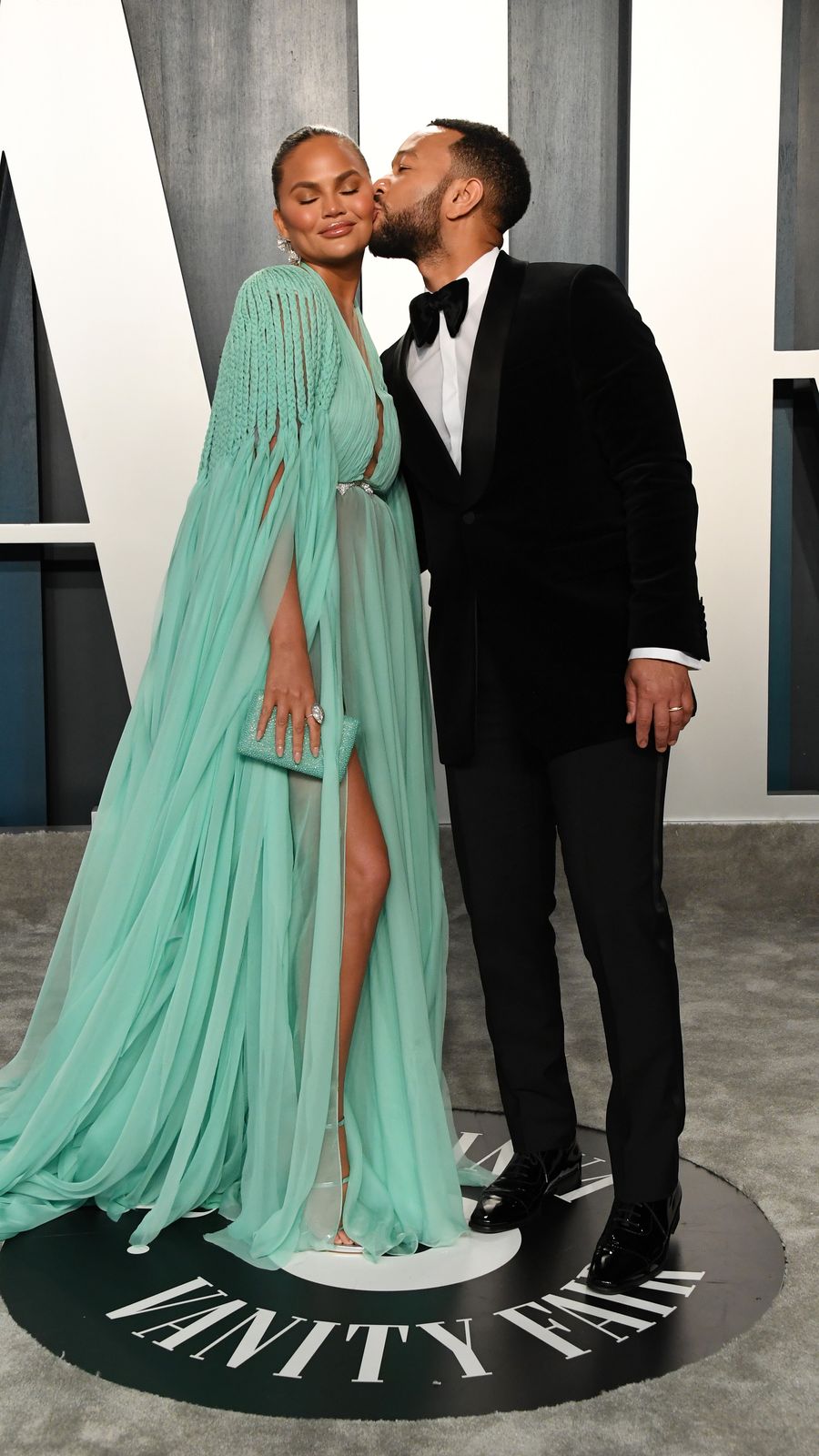 BEING ON BED REST
The "Lip Sync Battle" host had been on bed rest for a few weeks when she gave an update. She explained how she only got up to use the toilet, would bath twice a week, and wasn't allowed to shower.
Teigen revealed how she was struggling with excessive placenta bleeding for almost a month. She shared how she was halfway through her pregnancy at this point.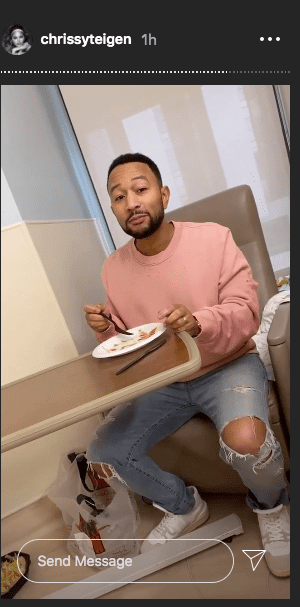 UPDATING FANS
On Monday, September 28, 2020, the show host gave another update to her fans to keep them in the loop. In an Instagram post, she shared a photo of herself wearing a "Happy New Year's Day" tiara looking miserable as she sat by a dinner table.
She revealed to her fans that she was at the hospital again to get a second blood transfusion because of the blood loss she'd endured. Legend's wife shared how she was getting an IV with someone's blood.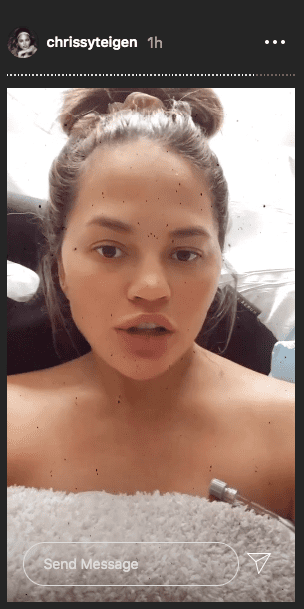 BABY & MOM ARE FINE
The cookbook author confessed: "Baby and I are completely fine." She went on to explain that she just missed things like cooking, walking, and more.
Teigen revealed that she'd come across the image of herself wearing a tiara to ring in 2020. Showing that she hadn't lost her sense of humor despite her current situation, she joked that it all made sense now.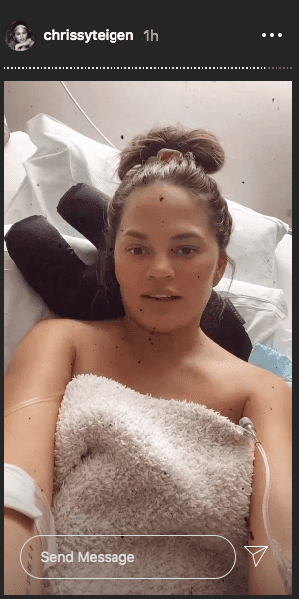 JOHN'S SANDWICH FOR CHRISSY
Legend, however, redeemed himself in another post where he tried to make his wife feel more comfortable at the hospital. On Sunday night "The Voice" coach appeared on his wife's Instagram Story while preparing a sandwich for her.
She announced that he was doing a sandwich tutorial. Legend prepared the ham sandwich while his wife asked him questions and recorded his actions.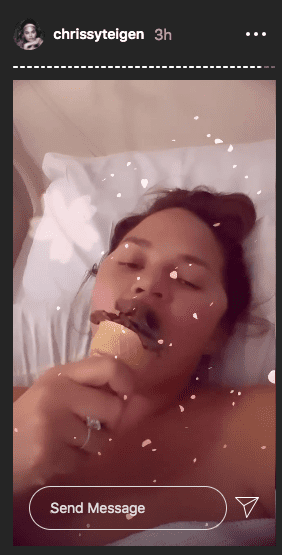 SHARING HOSPITAL PICS & VIDS
On her Instagram Story, the star shared photos and videos of her hospital visit. She uploaded images of her husband eating at the hospital and pictures of her with the IV.
Teigen also shared an image of her eating an ice-cream in bed. On Twitter, she also uploaded a video where she teased her husband for thinking the hospital had a mini-bar.
PUTTING WORK ON HOLD
The pregnancy issues Teigen has been going through have caused her to need to pause several things in her life. Last Thursday, she tweeted that she was stopping her work on her third "Cravings" cookbook, because of her high-risk pregnancy.
She sadly shared that she would be postponing indefinitely with her co-author Adeena Sussman. The show host also revealed that she would be stopping filming for her Quibi series, "Chrissy's Court."