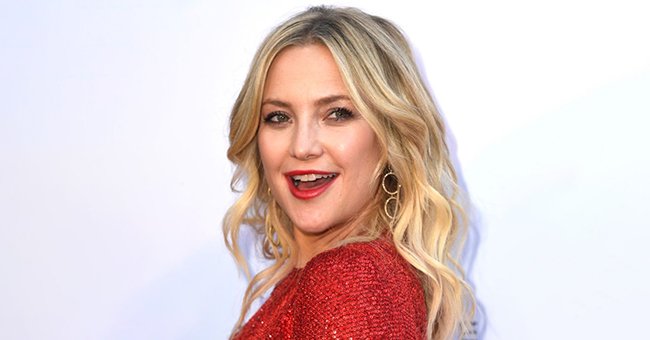 Getty Images
Peek into Kate Hudson's Family Life with New Photo of Boyfriend Danny Fujikawa & Daughter Rani
From managing a business and budding career to building a family, Kate Hudson is truly a multitasker extraordinaire. Recently, she let fans see a bit more of her lovely family and how they're enjoying the holidays.
Over the weekend, actress Kate Hudson shared a picture of her boyfriend, Danny Fujikawa, and their daughter, Rani. The photo, which she published on Instagram, showed father and daughter relaxing and chilling on a couch as they took in some sunlight.
Ever the stylish one, Fujikawa opted for a simple look with a white T-shirt. He rolled his brunette hair in a beautiful bun, while his scruffy beard was on display.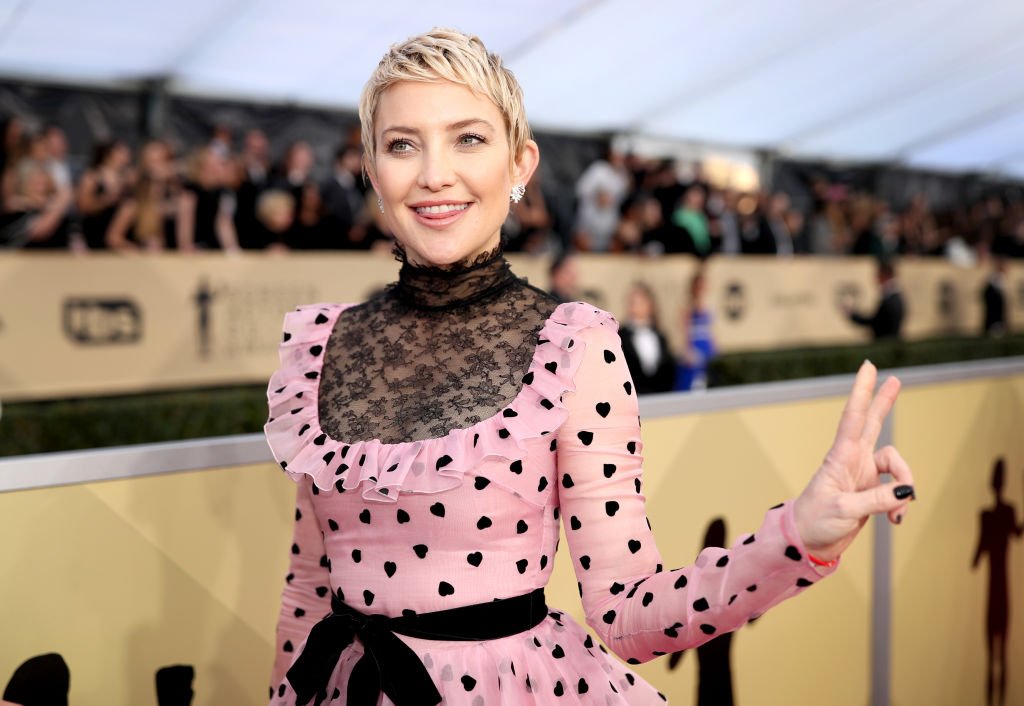 Kate Hudson attends the 24th Annual Screen Actors Guild Awards at The Shrine Auditorium on January 21, 2018. | Photo: Getty Images
As for Rani, she wore a pair of jeans with socks and a sweatshirt to keep her warm. Fujikawa wrapped his arms around his daughter as the duo looked sternly at the camera.
The family appeared to have settled into the relaxed life on the day, as Hudson merely captioned the Instagram snap:
"Daddy's girl ❤️ #sundaylazyday."
Hudson and Fujikawa have become somewhat famous for documenting their lives through the quarantine and lockdown periods.
Whether it's just lounging on a chair or taking a walk around their neighborhood, the couple has been pretty tranquil since the lockdown began.
Hudson even commented that Fujikawa is a perfect family man.
The couple started dating in 2016, although they only made their official debut a year later. They had attended the premiere of "Snatched" together in Los Angeles, and they gave photographers enough content when they kissed.
However, they've also known each other for a while. Per reports, Hudson met Fujikawa years back, when she was just pregnant with her son, Ryder. Despite being in the same circle for years, it took them a while to finally get together.
Now that they are together, the couple seems happy. Hudson even commented that Fujikawa is a perfect family man.
The fact that Hudson and Fujikawa have a child means that they are even closer now. However, it is also additional responsibility for Hudson, who has two other children — Ryder and Bingham — from previous relationships.
With so much to take care of, one could expect Hudson to want to take some time off. However, she appears committed to acting and working.
In an interview earlier this month, Hudson explained that she had decided to continue working despite having three kids and a business to run.
As she explained, the many responsibilities can be daunting at times. However, she loves making movies, and there are no plans to stop anytime soon.
Please fill in your e-mail so we can share with you our top stories!