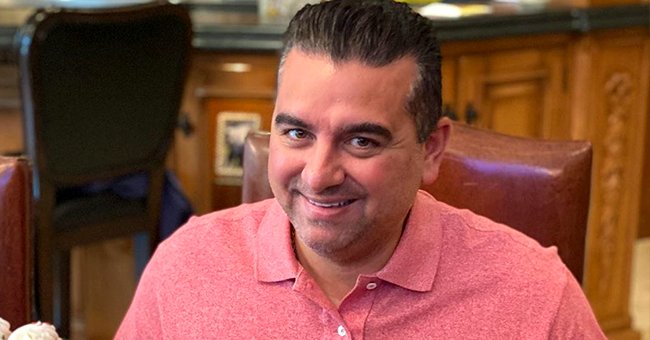 Instagram/buddyvalastro
'Cake Boss' Star Buddy Valastro Gives an Update on Recovery & Gets Emotional Thanking His Son
From crazy cakes to crazy accidents, "Cake Boss" star Buddy Valastro gave an update on his recovery after an attempt to reset the pin-setting machine of their home bowling alley went horribly wrong.
Buddy Valastro shocked fans when he posted a heavily bandaged picture of himself on social media last week. The owner of Carlo's Bake Shop in Hoboken, Valastro, and the rest of the "Cake Boss" team are known for their unusual cakes, and accidents seemingly fit the bill as well.
While at home, Valastro got his hand caught in a pin-setting machine. It only took a split second of unguarded movement for his right hand to get stuck in a fork in the device.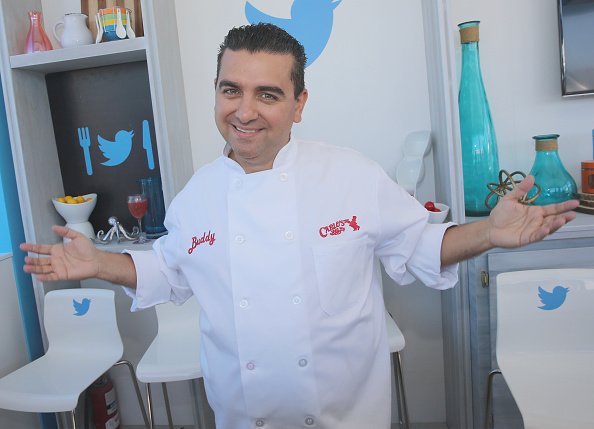 Buddy Valastro attends a book signing with Twitter at Goya Foods Grand Tasting Village on February 27, 2016, in Miami Beach, Florida. | Source: Getty Images.
HOW THE ACCIDENT HAPPENED
The heavy bandaging made sense when Valastro explained that his effort in restarting the pinsetter, the position of his hand, caused it to be impaled by a metal rod—several times, moving back and forth through his dominant hand.
Two surgeries later, Valastro is thankful for the quick actions of everyone involved when the accident happened. According to Valastro, the rod got stuck, and the damage caused a lot of bleeding, but he managed to keep calm along with his sons, who jumped into action to help.
Its the calm and productive actions of his sons that left him with a sense of pride.
HOW BUDDY'S FAMILY GOT HIS HAND OUT
Recounting the events as it unfolded, Valastro told Savannah Guthrie during a remote appearance on "TODAY" that his two sons also stayed calm, working together as a team to get their father the help he needed as quickly as possible.
"My whole family worked together, my son Buddy, my son Marco, and within five minutes they were able to take the bolt out, cut me off the machine, and I was actually in my driveway before the ambulance even got there," Valastro explained.
Buddy Jr. appeared alongside his dad on "TODAY," so he sat right next to him when Buddy grew emotional. Reminded of the efforts of the medical personnel made Buddy feel grateful, but its the calm and productive actions of his sons that left him with a sense of pride, as he added:
"I don't even know what to say. I'm so proud of my son. I just can't imagine that they had to go through this and they did what they did. So, thank you son."
Buddy Valastro learned another costly lesson back in 2014 when New Jersey cops pulled him over for driving erratically. After checking his alcohol levels, Valastro got into the back of the cop car instead of back into his 2014 Corvette.
Driving under the influence of alcohol earned him a night in jail and additional legal consequences, while his bowling alley at home reminded Valastro of potential dangers that can have severe consequences.
Please fill in your e-mail so we can share with you our top stories!