See Marie Osmond's Touching Tribute to Olivia Newton-John in Honor of Her 72nd Birthday
Over the weekend, former "The Talk" co-host Marie Osmond took to social media to celebrate her friend's birthday. The post included a photo of the two friends together.
On September 26, 2020, actress Olivia Newton-John celebrated her 72nd birthday. Her friend and fellow celebrity, Marie Osmond, 60, made sure to honor her on the special day.
Taking to her Instagram account, Osmond uploaded an image of herself and Newton-John posing next to each other. The pair appeared smiling happily with the heads pressed up together for the picture.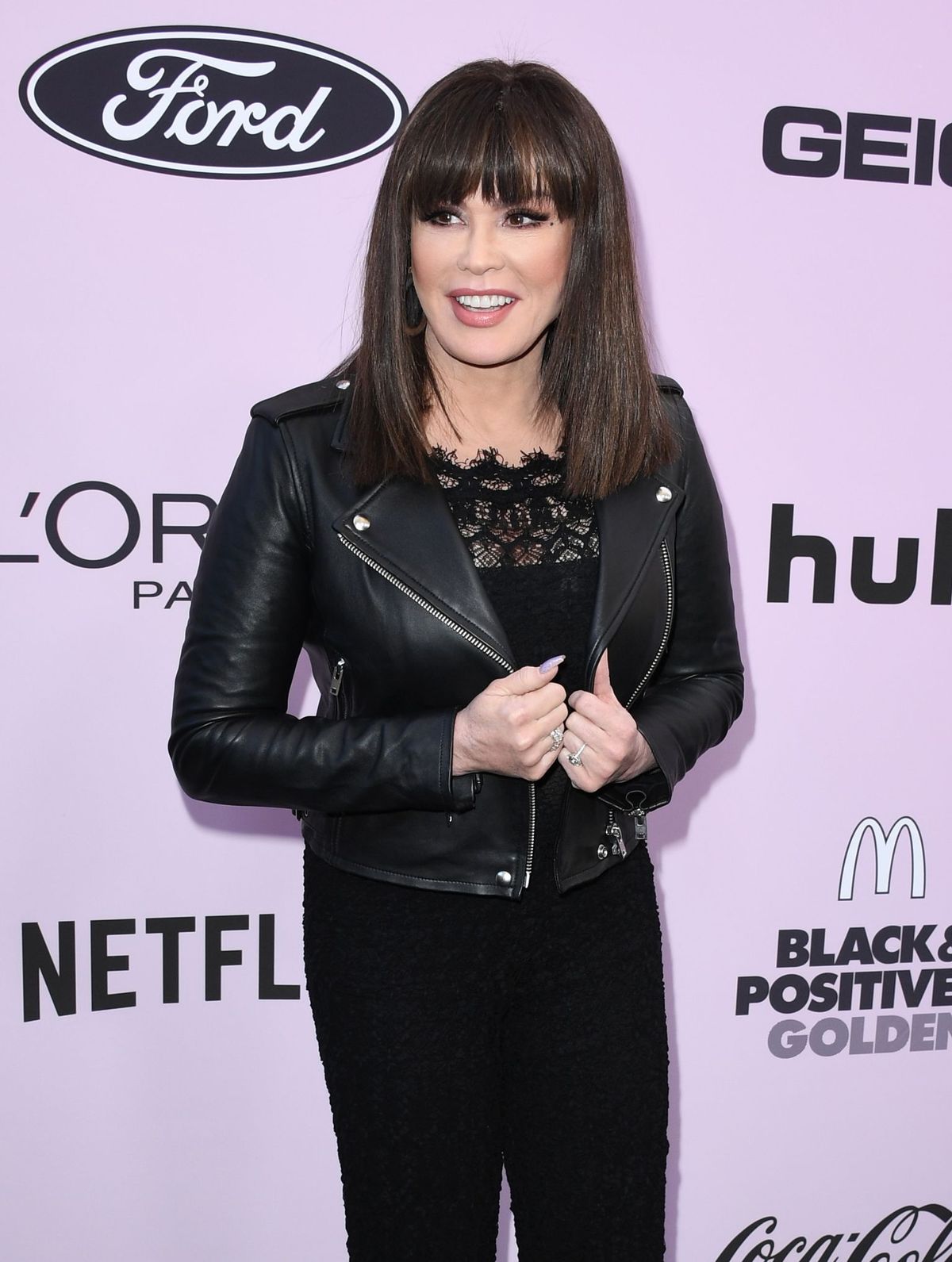 MARIE HONORS OLIVIA
In the caption of the post, "The Talk's" former co-host wrote: "Happy Birthday Liv! I love and adore you with all my heart!!!" Osmond also described her friend as such:
"You are one of a kind!!!!!!"
MARIE'S MESSAGE FOR OLIVIA
Included in the post, the co-host also noted several hashtags that described the actress. Osmond shared how Newton-John was kind, compassionate, authentic, sincere, beautiful, and someone who had real talent.
Besides being close friends, Olivia Newton-John and Marie Osmond have also worked together.
The "Grease" actress and "The Donny & Marie Show" star have actually been friends for a long time. Last October, the singer posted about Newton-John.
OLIVIA'S "THE TALK" APPEARANCE
After the actress's appearance on "The Talk," Osmond shared how much fun she'd had with the "Xanadu" actress on the show. She encouraged her friend to keep having her "fabulous" thoughts because she looked amazing and was loved.
The singer also shared an image of them on the set of the CBS talk show. Besides being close friends, the celebrity pals have also worked together.
RECORDING WITH NEWTON-JOHN
In 2016, Osmond released her studio album "Music Is Medicine." She and Newton-John joined together to record a song titled "Getting Better All The Time."
Besides celebrating her friend's birthday this month, Osmond recently quit from her talk show. However, "Page Six" has since claimed that the star didn't exit on her own.
OSMOND FIRED
According to the publication, the musician was allegedly fired from the show. She'd only appeared on it as a co-host for one season before being let go.
"Page Six" claimed her fellow co-hosts Sheryl Underwood and Sharon Osbourne were the ones who went to CBS executives to demand Osmond leave. The pair allegedly threatened to quit if the singer was fired.