DWTS Fans Are Still Upset over Tom Bergeron's Exit during Tyra Banks' Disney Week Episode
Following this week's "Dancing With The Stars" Disney week episode, fans of the show took to Twitter, revealing they were still missing Tom Bergeron. 
This week's Disney episode of "Dancing With The Stars" saw new host Tyra Banks work her magic in a Minnie Mouse inspired outfit as she led the way on the red carpet before the main show. 
Bank's dress was a polka dot patterned frock, which she coordinated with Minnie Mouse's ears on her hair, giving her a magical appearance. The dress also featured a train that had small silver dots on it.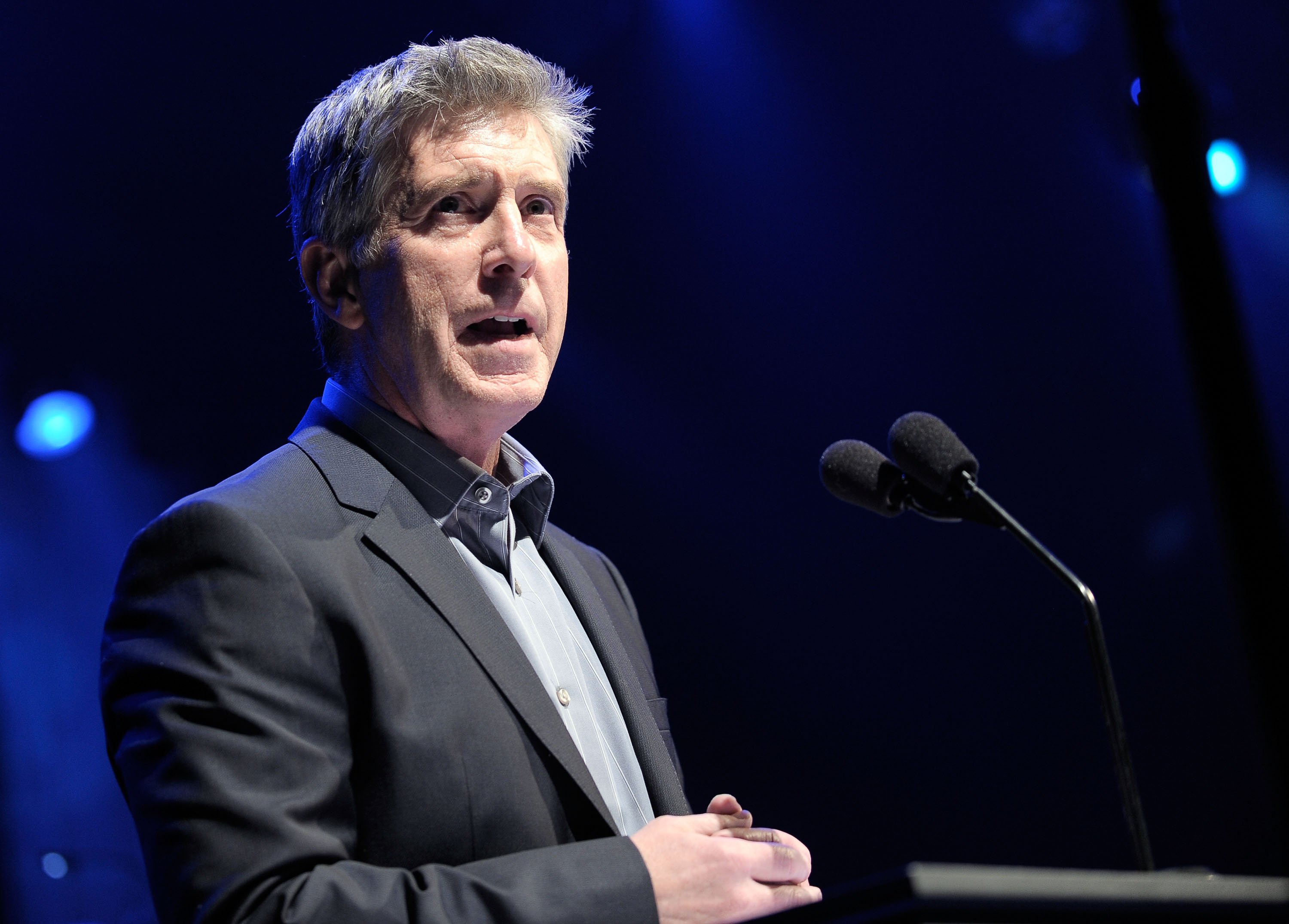 The skirt and train of the outfit also had silver Mickeys on them. Banks accessorized her outfit with a diamond necklace and yellow heels. Despite Banks' stunning look, many of the show's fans continued to vent their frustrations at Tom Bergeron's absence. 
In his tweet, one fan noted that many like him miss Bergeron. A second fan shared an image of a teary-eyed Squidward from the cartoon, "Spongebob Square Pants," writing: 
"I miss Tom Bergeron #DWTS."
Another fan said many people would like to see Bergeron at Murdoch Mysteries, adding that the television personality and Crabtree would make for a good combination. 
Yet another sad fan shared similar sentiments, adding that they no longer watched "DWTS" because of Bergeron and Erin Andrews' absence and describing them as the best. 
Despite some fans saying they would stop watching DWTS because of Bergeron's absence, the show continues to have good ratings. 
i miss tom bergeron #DWTS pic.twitter.com/NkXKXoiUWC

— reality steph🌹 (@realitybysteph) September 23, 2020
Before the Disney week episode aired, a promo for the episode was posted on DWTS's official Instagram page. The promo did not feature Banks, an occurrence a section of fans found pleasing.
The promo marked the first without Banks, and few fans reacted, saying they were pleased with her absence as they thought it meant she would not host the show. Some others said it would be great to have Erin and Bergeron host the Disney episode. 
We want to see you soon at Murdoch Mysteries, Tom! You and Crabtree would rock together! 😊

— Iara Marques (@iaia_marques) September 29, 2020
Last week, DWTS fans called Bergeron a class act after the former co-host said he had nothing against Banks. Bergeron was reacting to a question a fan asked him if he would throw bottles at a Banks' poster.
This was after Bergeron shared a picture of him spending his day in a smash room. In his reply, Bergeron said he had no issues with Banks, before explaining that the comments he made on her mirror lip poster for DWTS were only to laugh at the poster's marketing.
This week's episode of DWTS saw the elimination of "Tiger King's" Carole Baskin from the show. The 59-year-old became the second contestant to be eliminated from the show. 
After the performances, Banks announced Baskin and Anne Heche were in the bottom two. The judges had to save one of them, with all three of them deciding to keep Heche. 
Despite some fans saying they would stop watching DWTS because of Bergeron's absence, the show continues to have good ratings with Banks' presence. Last week's episode continued a surge in the show's ratings since the start of the new season. 
Banks thanked fans for their support in a social media post, saying she was grateful many of them turned up to watch the show and noting that DWTS came out tops in an all-important viewer demographic.