Here's How Gwen Stefani and Her Children Are Preparing for Halloween This Year
Ahead of Halloween this year, Gwen Stefani and her three sons went all out in preparation for the spooky holiday. The pop singer shared several fun photos of their scary decorations.
Halloween might be a month away, but singer Gwen Stefani and her sons are wasting no time in gearing up for the spooky holiday.
The three-time Grammy Award winner recently took to her Instagram story to share several photos of her and sons, Kingston, Apollo, and Zuma, preparing for the celebration.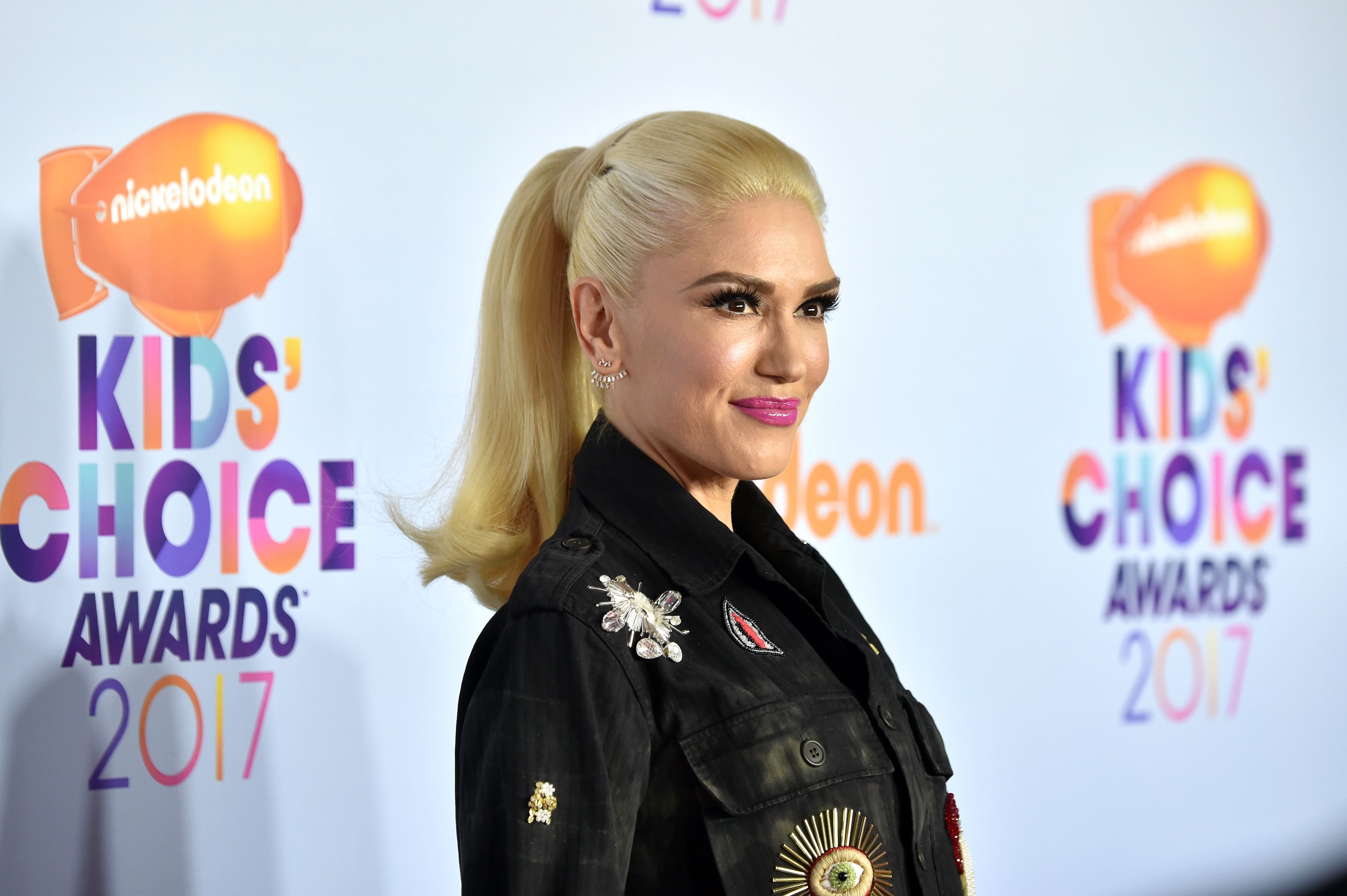 The fun family put in quite an effort, as seen in the photos of the flour dough adorned with scary eyeballs and ketchup as blood. Some of the dough was mixed with green paint to give quite an effect.
[Stefani] recently returned to California to film season 19 of "The Voice," after spending the quarantine in Oklahoma with boyfriend, Blake Shelton.
The "Hollaback Girl" crooner and her boys didn't stop at the eerie snacks as little Zuma was seen posing outdoor with a severed leg on his shoulder. The 6-year-old had a straight look as he held on to the prop and looked at the camera.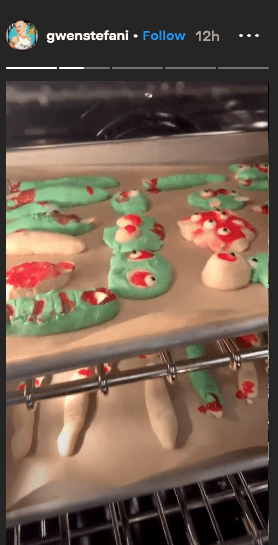 Earlier this week, Stefani and her sons were spotted having a swell time as they went shopping for pumpkins. It was a full family affair as the 50-year-old and her boys all donned masks, adhering to the safety precautions of the pandemic.
Stefani looked lovely in a casual ensemble of a black tank top and bootcut jeans with sneakers, while the kids were also decked up in playful outfits.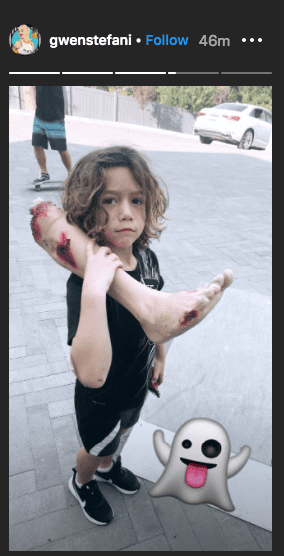 The iconic singer recently returned to California to film season 19 of "The Voice," after spending the quarantine in Oklahoma with boyfriend, Blake Shelton. Speaking about their time together, Stefani said:
"It's been pretty magical for Blake and I and the kids because we don't ever have that much solid time together. We did do a lot of fun stuff. We did a lot of cooking."
She explained that they experimented with sourdough bread and bonded over gardening activities. Stefani also gave her boyfriend of almost five years a haircut and dyed it when she realized it was going grey.
The country star spoke about the experience during an appearance on "The Ellen DeGeneres Show." Shelton explained that he never paid attention to his hair in the past, but when Stefani pointed it out to him, he realized that he looked like a ghost. 
After trying to fix his hair by himself, he finally asked for the "Misery" crooner's help and loved the experience. He also expressed his wish for Stefani to dye his hair whatever color as long as it makes her happy.
Having fun wasn't the only thing the couple did during the quarantine as they also filmed and released the music video for their hit song, "Happy Anywhere."
While opening about the filming process, the "God's Country" singer revealed that Stefani's brother, Todd, was with them in Oklahoma. He noted that Todd played a significant role in putting the video together, and it turned out to be one of his favorites.