Watch Kelly Clarkson Perform a Moving Rendition of Ed Sheeran's Song 'Perfect'
Kelly Clarkson, the host of "The Kelly Clarkson Show" moved fans with her phenomenal cover of Ed Sheeran's song "Perfect" during the "Kellyoke" segment of her fan-favorite show.
Kelly Clarkson's name was famous in the entertainment industry as the pop-rock star was not only a talented musician but also a great actress. From the raving reviews of her talk show, it was safe to assume that the 38-year-old was also a great TV host.
During a recent "Kellyoke" segment of the popular "The Kelly Clarkson Show", the singer performed an emotional cover of the song "Perfect" by Ed Sheeran.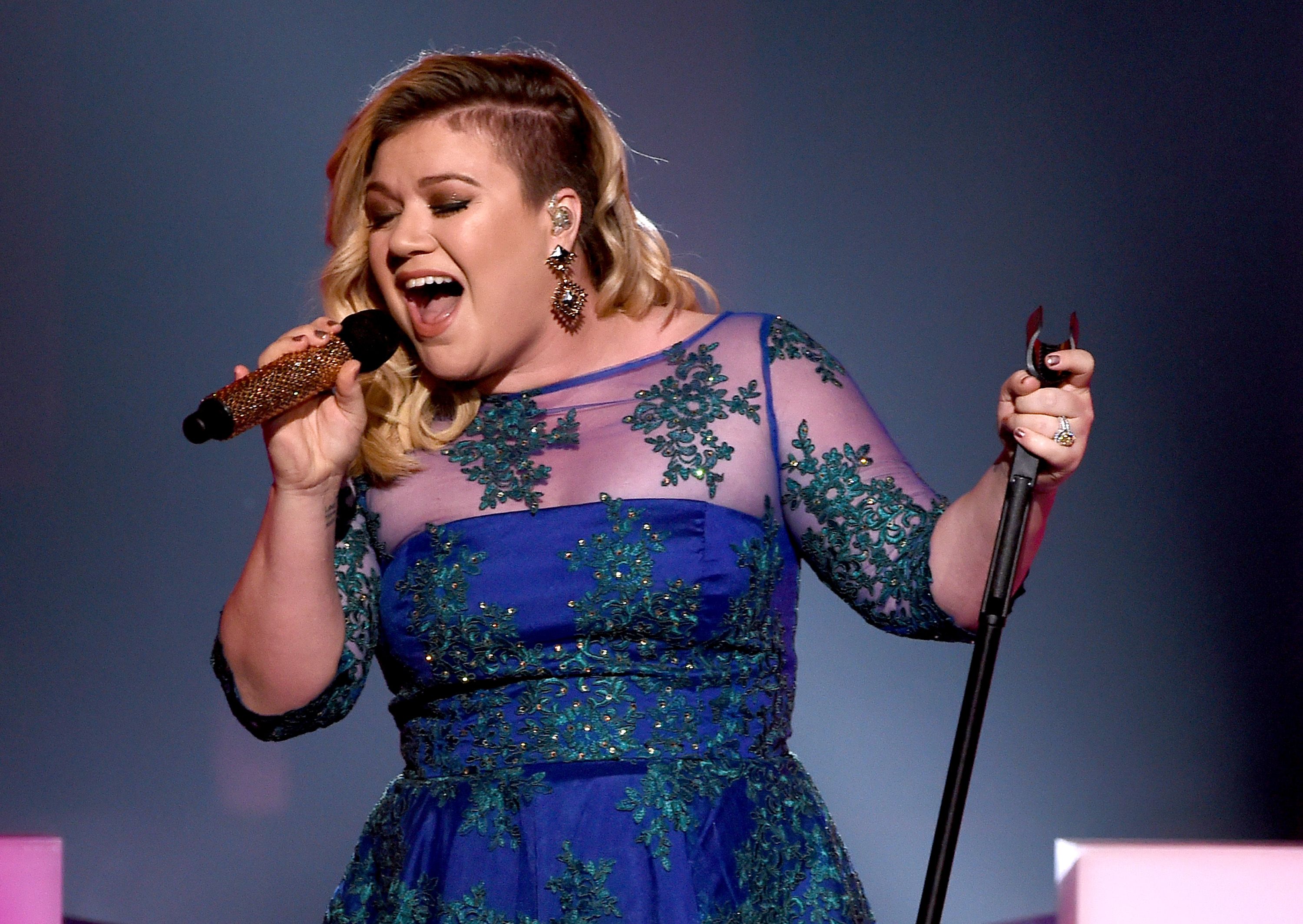 The idol sang on a stage illuminated by spotlights with a live band playing behind her as she dazzled viewers with her angelic voice.
[Clarkson] returned to "The Kelly Clarkson Show" a couple of days after the announcement of her divorce from her husband, Brandon Blackstock.
The "Piece By Piece" artist was dressed in a black sleeveless top designed with lace on the v-shaped neckline which she paired with a black long skirt that had multiple white flower patterns.
Clarkson's stunning outfit was completed with a wool jacket and a large belt wrapped around her waist. A gold necklace with a crescent moon and star pendant was seen on her neck and her makeup was kept minimal.
The "From Justin To Kelly" actress has always been a fan of Ed Sheeran even before the hit song "Perfect." According to the singer, she admired his style of music, so it was no surprise how she was able to perform his song with pitch-perfect accuracy. 
The host returned to the in-studio shooting for her show on September 21 but a few changes had been made due to the ongoing pandemic such as a virtual audience and the socially-distanced live band.
Asides from her amazing cover of Sheeran's "Perfect" which received a lot of positive reviews from fans, many were blown away by how she effortlessly sang the emotional chorus of the song with remarkable talent and simplicity.
The "Already Gone" artist's recent music covers on the show included Demi Lovato's "Confident" and the song "Tennessee Whiskey" by Chris Stapleton.
Earlier this year, the "Broken & Beautiful" singer returned to "The Kelly Clarkson Show" a couple of days after the announcement of her divorce from her husband, Brandon Blackstock, to perform the hit 1967 song "Chain Of Fools" by Aretha Franklin.
While the "UglyDolls" actress had not made a public statement about her divorce at the time, fans believed Clarkson chose to speak through her music with her emotional performance of the song which was shot at her home in L.A during the Covid-19 pandemic.