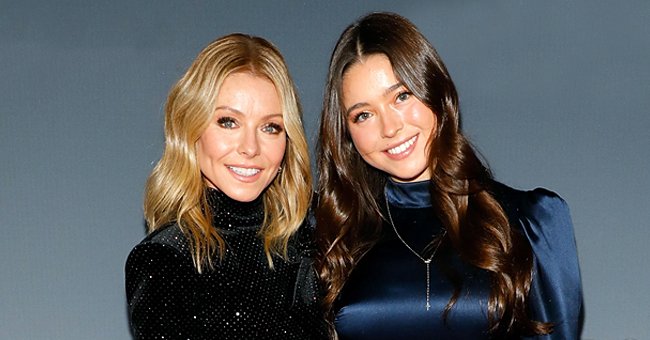 Getty Images
See the Hilarious Warning Kelly Ripa's Daughter Lola Gave Her Mom about Posting Nude Photos
"Live With Kelly and Ryan" co-host Kelly Ripa shows her Instagram followers how her 19-year-old daughter, Lola Consuelos, warned her from posting a nude photo like actress Gwyneth Paltrow.
Following actress Gwyneth's daring nude birthday photo, "Live With Kelly and Ryan" host Kelly Ripa shared a glimpse of her conversation with her daughter, Lola Consuelos, over the idea and shared the firm warning her daughter gave her. She wrote on Instagram:
"Conversations with my daughter ♥️???"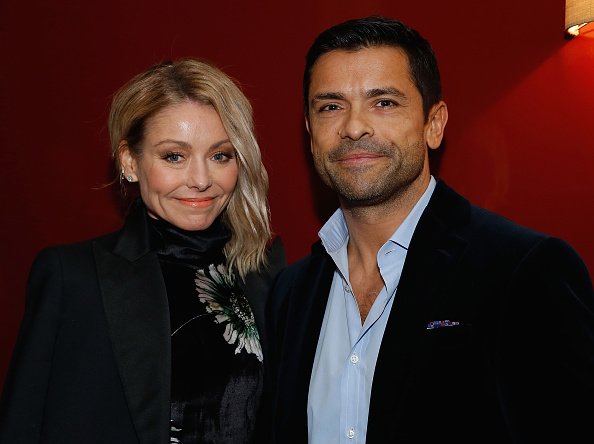 Kelly Ripa and Mark Consuelos at 432 Park Avenue Residence 86B on December 3, 2016 in New York City | Photo: Getty Images
Ripa's post was a screenshot of text messages that she and her daughter, Consuelos exchanged over the phone. The conversation began with Consuelos sending her mom a People.com article about how Paltrow's daughter, Apple reacted after she bared it all for her birthday.
Beneath the article was a simple ominous text, which read "you've been warned." Seemingly enjoying the idea of teasing her daughter, the show co-host responded in six brief messages, telling her daughter to do whatever she wanted but reminded her that she had a birthday and an Instagram page as well.
The humor conveyed in those brief text messages was enough to send Ripa's fans howling with laughter as they hurried to the comments to gush about the warning she got from Consuelos.
The 19-year-old Consuelos has a lot going on for her off social media and away from the light-hearted banter with her mom on Instagram.
Interestingly, Ripa's husband, actor Mark Consuelos was also found in the comment section with his reaction to what might or might not have been his wife's declaration to follow Paltrow's bold move. He commented "Lord" beneath the post.
When Ripa was not seen teasing her daughter and husband with talk of nude photos, the show host was seen supporting and loving her daughter unconditionally. On National Daughter's day, she shared a cute picture of Consuelos on Instagram with the heartfelt caption:
"Happy #nationaldaughterday to this powerhouse ♥️ @theyoungestyung thank you for choosing me to be your mom."
While the pretty picture of Ripa's brunette beauty of a daughter was the main star of the show, it was the conversation between the mom and daughter and "Lucifer" actress Rachel Harris that stole the show.
Harris commented beneath the pretty photo of Lola, asking Ripa to let her borrow the 19-year-old for daughter's day. Ripa replied and agreed with Harris, and Consuelos commented as well joking that was all she wanted: a rather intriguing way to finalize future family plans.
The 19-year-old Consuelos has a lot going on for her off social media and away from the light-hearted banter with her mom on Instagram.
Recently, she reportedly rounded up her freshman year at NYU where she was studying music. Ripa did not only have a beautiful, witty daughter, but she also has a very talented one. What a lucky mom!
Please fill in your e-mail so we can share with you our top stories!