Pregnant Mandy Moore Opens up about the Challenges She's Experienced in Her First Trimester
After announcing she is a mom-to-be, the "This is us" star has been open about some of the problems she has been facing during the first weeks of her first pregnancy.
36-year-old singer and actress, Mandy Moore, has been continuously posting on her Instagram stories about her feelings and the challenges she has been coping with while expecting her first child with husband, 35-year-old Taylor Goldsmith.
Moore shared that the last 15 weeks have been very tough for her, especially when it comes to food. In a recent story, she shared her worries about coffee being one of her major aversion, which is weird for a coffee lover like her.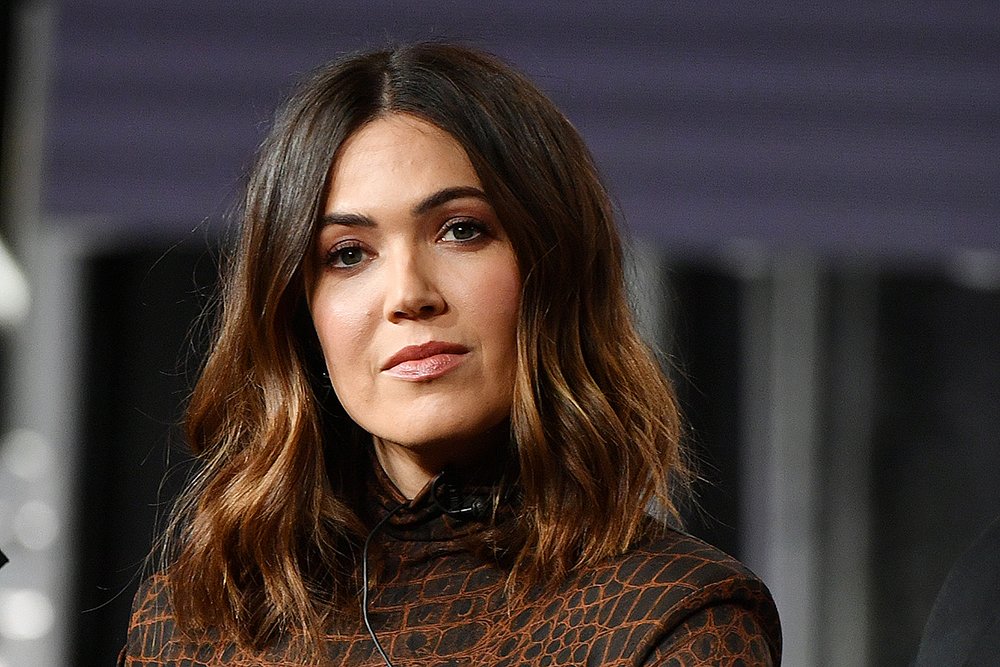 The "A Walk to Remember" star has also confessed that, for weeks, she has asked her husband to eat outside the house because she felt any food smell made her sick. Fortunately, Goldsmith has been very supportive and understanding during this time.
For Moore, sharing her experience through social media has helped her understand her first pregnancy as she receives comments from fans who have been previously pregnant as well.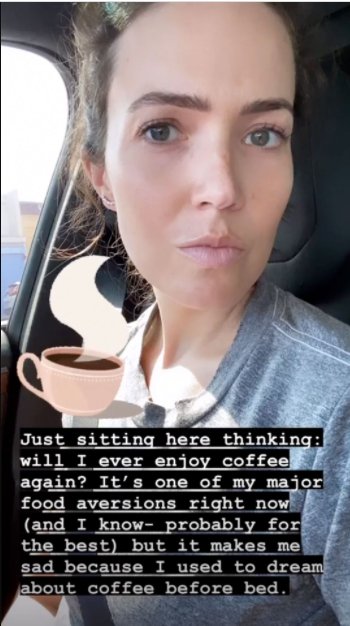 BABY COMING
On September 24, Moore announced through her Instagram that she was expecting a child with her husband. The singer posted two black and white snapshots of the lovebirds holding each other and smiling.
"Baby Boy Goldsmith coming early 2021," captioned Moore the slideshow as we can see in the images the future dad and Dawes lead singer cradling the actress' still-small baby bump.
The Emmy nominee has revealed that she and Goldsmith met through Instagram after she posted her favorite band was the Dawes. He responded back, and after sharing messages for a while, they went on a date and never were apart again.
The couple got married in November 2018, in a small ceremony in Pasadena California. Moore and Goldsmith connected in a very special way since they support each other's rising careers. The composer has said of his wife that he is blown away by her professional skills.
ABUSIVE MARRIAGE
Moore's marriage to Goldsmith happened only two years after she got divorced from her first husband, musician Ryan Adams. They married in 2009 and divorced in 2016, but Moore later confessed she felt spiritually and professionally stuck throughout those years.
Several months ago, The New York Times published the story of seven women, including Moore, who were accusing Adams of having a manipulative and controlling behavior, besides accusing him of being psychologically abusive towards them.
The actress confessed her former husband controlled her so much that she blocked her own ability to make connections in the entertainment business during her 20s, which is a very important period of time to grow in the industry.
While dealing with her divorce drama, Moore met her now-husband and immediately realized he was
a special man in her life
by the support he offered her. Meeting Goldsmith was a significant step for Moore to heal her previous relationship.