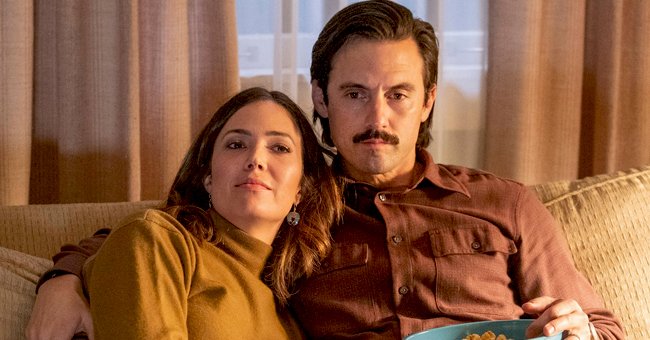 Getty Images
Mandy Moore of 'This Is Us' Talks about Fan Theory on Miguel and Rebecca's Backstory in Season 5

Mandy Moore didn't shy away from talking about a theory about Kate and Toby for season five of "This Is Us." Are fans right on the money, or are they far from reality?
Earlier this week, Mandy Moore jumped onto the "Can't Stop Watching" podcast to talk about the popular NBC drama, "This Is Us," which is already heading into the fifth season.
Moore plays the role of Rebecca, Miguel's partner. While the tv couple has had their share of rumors, fans seem to be wondering more about what will happen between Kate and Toby and how it relates to the former couple.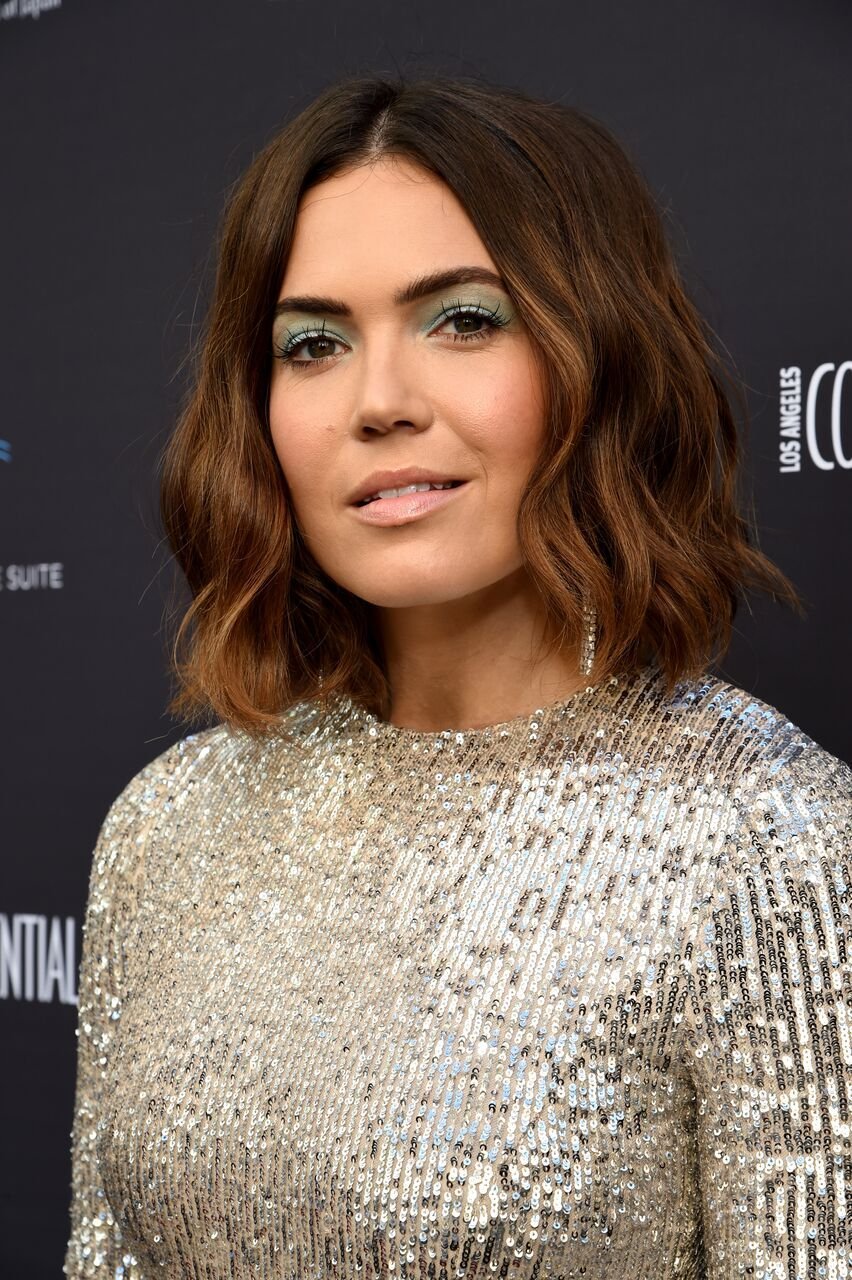 Mandy Moore attends the Los Angeles Confidential Impact Awards at The LINE Hotel on June 09, 2019 in Los Angeles, California | Photo: Getty Images
FANS MAKE PREDICTIONS AFTER SEASON FOUR
Played by Chrissy Metz and Chris Sullivan, respectively, Kate and Toby's situation appeared to change dramatically in a flash-forward segment aired in season four that has fans buzzing.
Toby is seen without his wedding band, while Kate doesn't appear very far into the future at all. As a result, viewers have theorized that the couple probably divorced despite their happy ending in the last season.
Fans jumped off of that and further predicted that the show would share how Miguel and Rebecca met based on Toby and Kate. "Can't Stop Watching" host, Yvonne Villarreal, brought it up to Moore in the interview.
MOORE REACTS TO THE THEORY
The actress's reaction didn't seem to reflect agreement with the theory. Moore was surprised and, when asked if she'd heard the theory before, she said she hadn't.
She added: "No, I'm shocked. I'm shocked that our little family drama would elicit fan theories to begin with. It's pretty wild. But I have not heard that one."
Moore did confirm that viewers will see how Moore and Rebecca got together as well as, in the present day, find out if Rebecca goes to the clinical trial with Miguel in St. Louis.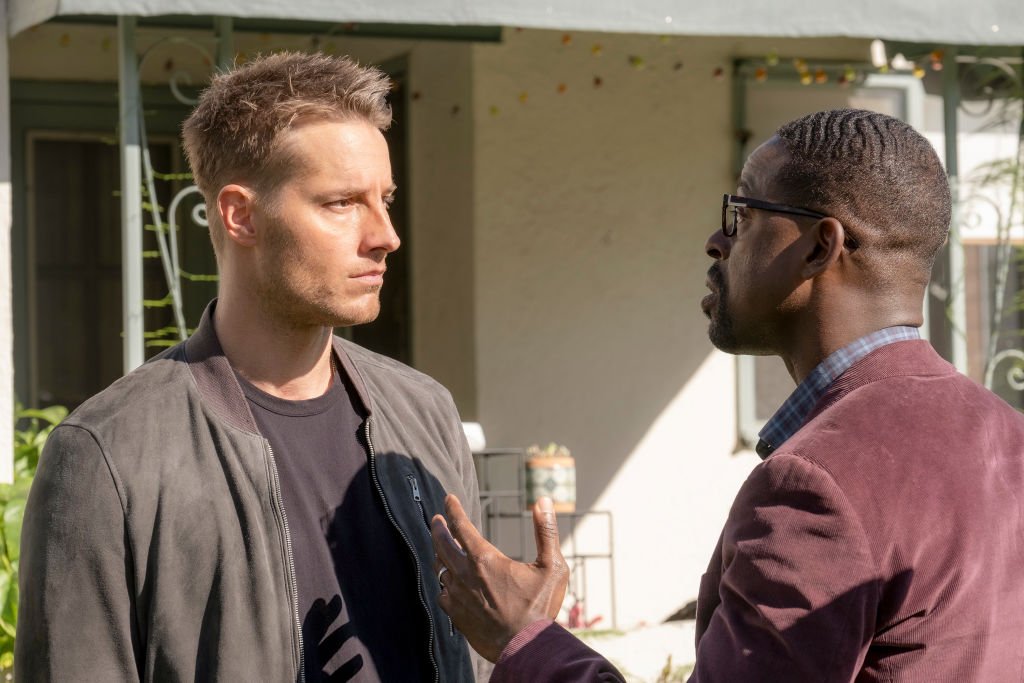 "This Is Us"- "Strangers: Part Two" Episode 418 --Justin Hartley as Kevin, Sterling K. Brown as Randall | Photo: GettyImages
WE'LL FIND OUT WHO KEVIN IS ENGAGED TO
The season finale did a fast-forward of Kevin and showed him with a wedding ring. Despite the kids being present, we'll have to wait and see if he married Madison or a former love, like Sophie.
MADISON'S OB-GYN WILL BE CLOSE TO KEVIN
Glamour reports that creator Dan Fogelman points to Madison's obstetrician-gynecologist, Eli Mason, as a character we'll see more of in the future. Whether he's a blood or non-blood relation, he'll be connected to Kevin in some way.
RANDALL AND BETH'S KIDS TO SEE THE SPOTLIGHT
Fogelman also touched on plans to go deeper into the stories of Randall and Beth's kids. The idea is to make viewers more invested in them by giving a more in-depth over-arching storyline for each person.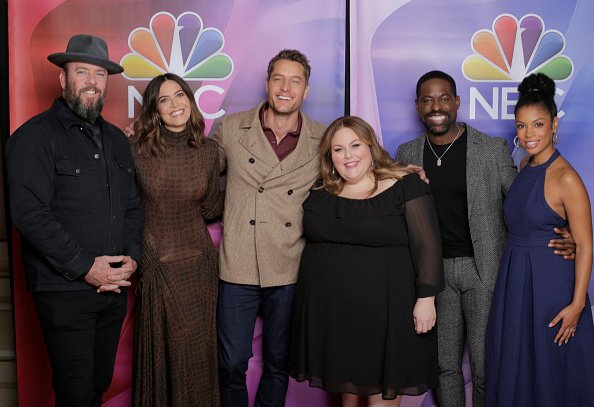 Chris Sullivan, Mandy Moore, Justin Hartley, Chrissy Metz, Sterling K. Brown, Susan Kelechi Watson during the NBC Universal Press Tour on January 11, 2020. | Photo: Getty Images
WE'LL SEE WHO NICKY'S MARRIED TO
As Rebecca and Miguel's past comes to light, we'll find out if they actually have a future together. Nicky was also ringed up in the season four finale, so there's a chance he got with Cassidy or Rebecca, his late brother's former spouse.
WHEN DOES THE NEW SEASON AIR
A four-year streak of premieres in September leads us to anticipate that season five will arrive in the fall once again. However, actor Sterling K Brown implied to ET that Fogelman might switch things up this time.
WHO WILL BE PART OF IT
Main cast members Brown, Milo Ventimiglia, Justin Hartley, Chrissy Metz, Susan Kelechi Watson, Chris Sullivan, and Mandy Moore are all set to come back and fulfill their storylines.
Additionally, recurring characters Madison, played by Caitlin Thompson, and Jack Damon, played by Blake Stadnik, will come back. As usual, we should also expect some new faces from the now-grown kids.
HOW LONG WILL THE SHOW LAST
Since the show is big on wrapping things up by fast-tracking time, it's no surprise that the show might be relatively short-lived. Last year, "This Is Us" was renewed until the sixth season.
Please fill in your e-mail so we can share with you our top stories!