Hilaria Baldwin Melts Hearts with a Photo of Her 5 Kids in Matching Outfits — See Fan Reactions
The mother-of-five captured an unforgettable moment in her family's life in a beautiful photograph that prompted the most supporting comments from her many fans and followers.
36-year-old Spanish actress Hilaria Baldwin has been the wife of actor Alec Baldwin for the last eight years, and in the course of their marriage, they have produced five children that are their biggest pride.  
Recently, the family welcomed its latest addition, with the couple's fifth child Eduardo Pau Lucas Baldwin being born on September 8 and bringing the entire party much joy.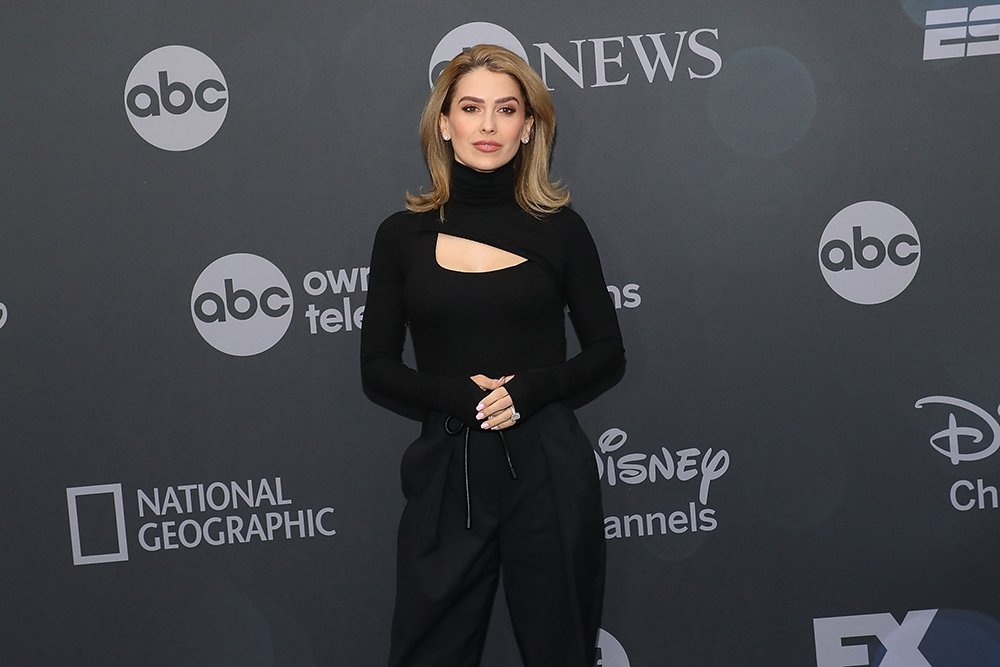 Using social media, Hilaria wanted to share this special time for the family by posting a lovely snapshot of herself surrounded by her five children in a group hug.
The children wore light clothes, with some of them wearing creamed colored sweaters and some others plain white T-shirts. Both Hilaria and her newborn child wore knitted sweaters.
Hilaria's dark hair contrasted with her children's blonde hair, making a beautiful color composition for this picture of motherhood bliss to mark #nationalsonsday, as the proud mother wrote in the image caption, adding:
"There is no equipo [team] I would rather be smushed by than you lot"
Fans of the famous family gave the post a great reception, taking to the comments section to share their impressions with Hilaria.
"I have never witnessed a more loving mother who loves being a mother," wrote a fan. "Such a fortunate woman! What a lovely family you have," added another. "I love this picture so much," wrote a third person.
ZERO TOLERANCE TO NEGATIVE COMMENTS
Hilaria is very generous to share her private life as a mother at home with her fans on social media, but she has also made it very clear that negative comments about what she does or how she takes care of her children won't be tolerated.
On September 12, 2020, Hilaria shared a written note in her Instagram feed to remind the critics that while she considers her followers part of her "online family" she will never put them before her actual family and friends.
Responding to comments about how much or what she decides to share, prompted by her previous sharing of a picture of herself breastfeeding while multitasking, Hilaria warned that she will block anybody who questions her private content.
"If you send me a comment telling me how much to post or how little, and I happen to see the message, I will just block you. I'm not interested in those opinions," Hilaria wrote.
A BUSY MOTHER
As much as Hilaria loves being a mother, and as good as she does her job taking care of five children, sometimes she cannot do it all, and while we all understand it and admire her for the effort she makes, she sometimes feels the need to apologize.
For instance, early in September, Hilaria had no choice but to miss her daughter Carmen's first day of second grade because she was busy delivering her youngest child, baby Edu.
"I'm sorry to miss your first day, my Carmen Gabriela. Thank you @violetgaynor for stepping in and making it special while I am away at the hospital with the new baby," Hilaria wrote as a caption to a picture of Carmen holding a sign to mark her milestone.