Rebel Wilson's New Workout Routine Involves a Giant Bottle of Alcohol — Check It Out
Actress Rebel Wilson is really taking her weight loss and exercise routine very seriously. She recently took to social media to share a new and hilarious workout routine that she'd created.
Taking to Instagram over the weekend, Rebel Wilson, 40, showed how creative she could be with her exercise routines. The actress shared a short clip showing herself exercising on a boat.
Wilson was recorded on Sunday on a getaway in Monaco. She wore a red and white Gucci dress that featured a partly flared skirt and a fitted waist.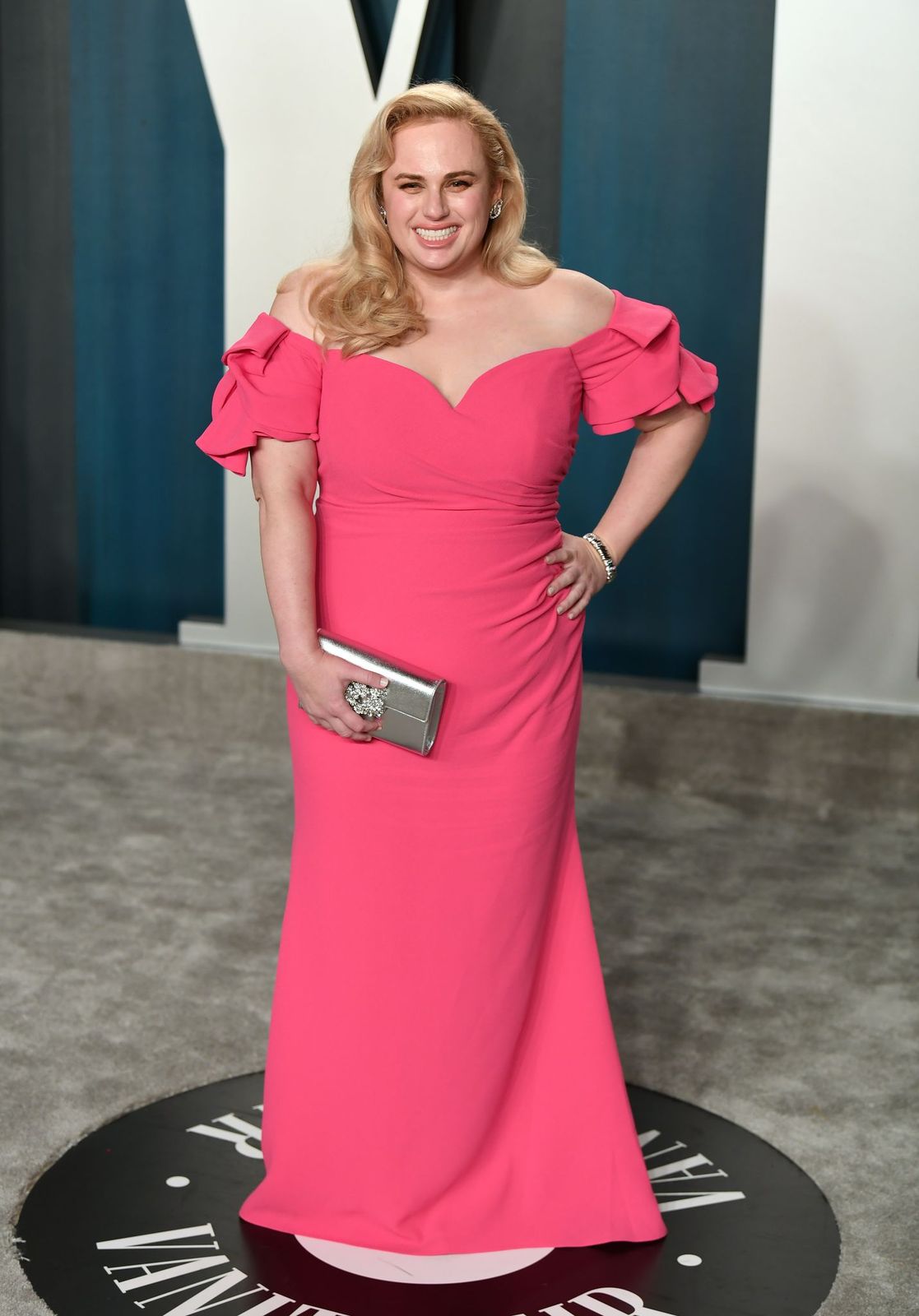 SHOWING OFF WEIGHT LOSS
The actress's dress showed off how much weight she had lost since she started living a healthier lifestyle and exercising. The star has been posting a lot of images while exercising or just showing off her new figure.
Wilson captioned her clip: "Rebel Fitness onboard Mrs L. #monaco." While Bruna Mars' song, "Finesse" played in the background, the star appeared holding a large bottle of alcohol.
EXERCISING WITH A BOTTLE
Instead of drinking or promoting the brand of alcohol; the comedienne explained that she was going to show off a new exercise routine. The alcohol bottle she held was a 4.5 liter Grey Goose vodka.
The Australian star explained that she called the new exercise the Monaco routine. The regimen was meant to help with one's upper body workout.
REBEL'S NEW WORKOUT ROUTINE
Holding the bottle tightly, Wilson started her workout by lifting the bottle to work on her biceps. The star, who is 17 pounds away from reaching her ideal weight goal, lifted the heavy bottle to perform a set of curls.
Then she switched it up by doing overhead presses while bending her knees slightly. She made the whole thing look quite easy as she lifted the bottle up with ease.

WORKING ON HER ARMS
The "Pitch Perfect" actress then changed to another arm exercise that targeted her upper underarms. She performed the routine by holding the bottle behind her head and lifting it to do an overhead triceps exercise.
Her last routine was to run up and down the luxury boat's stairs while holding the bottle. While holding the bottle on her shoulder she jogged over to the stairs but stopped when she reached them.
WILSON'S LAST SET
Wilson explained that she wasn't actually going to do the last set but figured people got the idea. The clip then cut off leaving fans to gush over her creativity.
One fan couldn't help but praise the star writing: "We need more trainers like you!" If the actress decides she wants to branch out into something else, it seems being a personal trainer could be an option.
REBEL'S NEW BOYFRIEND
Wilson's Monaco didn't only produce a new exercise routine only, but it also allowed the star to present her new boyfriend. Last Friday, she and her boyfriend, Jacob Busch, 31, made their Instagram debut.
The pair had a date night at the Joan Miró exhibit at Villa Paloma Monaco in Monte-Carlo. The actress posted an image of herself posing with Busch and other people on a boat before sharing photos of herself with her boyfriend on Instagram Stories.