Gladys Knight Stuns in a Black Dress as Her Husband Opts for a White Tux in Sweet Throwback Pic
Soul singer Gladys Knight's husband, William McDowell had fans gushing over a sweet throwback picture. In the 2018 photo, the acclaimed singer stuns in a black dress while her husband looks dapper in a white tuxedo. 
William McDowell took a trip down memory lane to reminisce about a beautiful moment he shared with his longtime wife Gladys Knight, 76. On September 28, McDowell shared a picture on Instagram taken when the couple attended the American Music Awards in 2018.
In the photo, the fashionable couple dressed to the nines and looked like they were having the time of their lives as they flashed big smiles at the camera.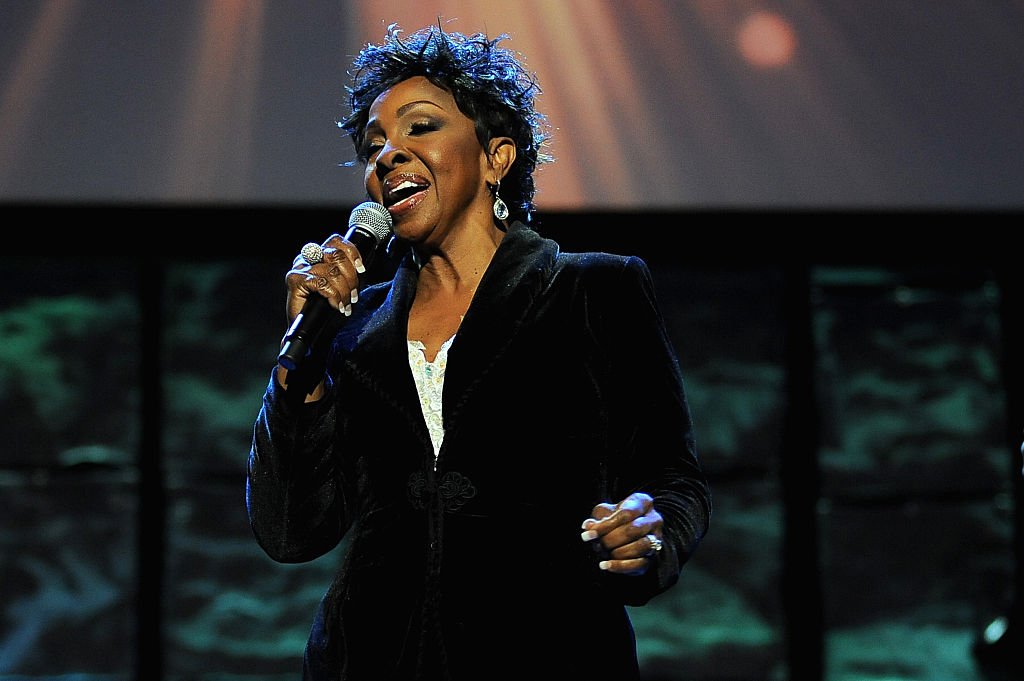 QUEENLY CONFIDENCE
The "Missing You" singer was in high spirits as she smiled widely for the photographers at the entrance of the awards ceremony. She donned a flowy, black satin dress with intricate details on the side and front.
Knight, dubbed the "Empress of Soul," was looking regal from every angle. Her fashionably spiked hair added to her glamorous looks. She also displayed confidence like a queen. 
McDowell, who leaned a little bit towards his wife, appeared happy to share the lovely moment with her. He is seen wearing a white tuxedo with a black collar and cuffs, and a pair of classic pants.
Many fans took to the comment section to express their admiration for the "Neither One of Us" songstress and her husband. One fan said:
"So fresh and so clean clean! ??"
STILL FASHIONABLE AT 75
The power couple has had numerous fashion moments. During Knight's 75th birthday last year, she was dressed in an embroidered brown and gold dress while McDowell wore a white three-piece suit paired with a cream shirt and tie. 
For Knight, age is nothing but a number as she continues to show off her stylish side. Besides her birthday outfit, Knight also earned praises for her plunging red dress in a photo shared by McDowell on Instagram on January 5. 
The Atlanta-born singing sensation looked stunning and classy in the photo, which showed her topping her exquisite outfit with a pearl necklace and drop earrings.
With three divorces behind her, Knight has much to say about love.
SOLID THIRD MARRIAGE
Knight seems content and happy with her relationship with McDowell, whom she tied the knot with in 2001. Her marriage to McDowell is her fourth; she had three failed marriages in the past.
In 1960, Knight married James "Jimmy" Newman at 16, but due to the latter's drug addiction, they filed for divorce. She married Barry Hankerson in 1974 and then Les Brown in 1995.
With three divorces behind her, Knight has much to say about love. The veteran singer said that love truly makes the world go round, and it is what everybody, including her, ultimately wanted in life.
One of the many things that Knight adores about McDowell is his generosity. In 2014, he planned to build a community center in Canton, a small town in North Carolina. He wanted Knight to teach music to children as well.
Knight's music career continues to soar high after her recent "Verzuz" music showdown with fellow soul singer Patti LaBelle. Their September 13 online music battle drew 612,000 views on Instagram Live.