See Terri J Vaughn's 2 Sons with Cute Haircuts & Adorable Daughter without Her Two Front Teeth
Actress and producer Terri J. Vaughn is living her best life as she flaunts her three children in new social media photos.
In recent photos shared on Instagram, American actress and producer, Terry Vaughn showed off her three grownup children looking their best.
One of the posts featured the actress' daughter, Lola, with her hair styled into an afro puff. The 5-year-old's smile revealed her noticeably absent front teeth, making her even more adorable.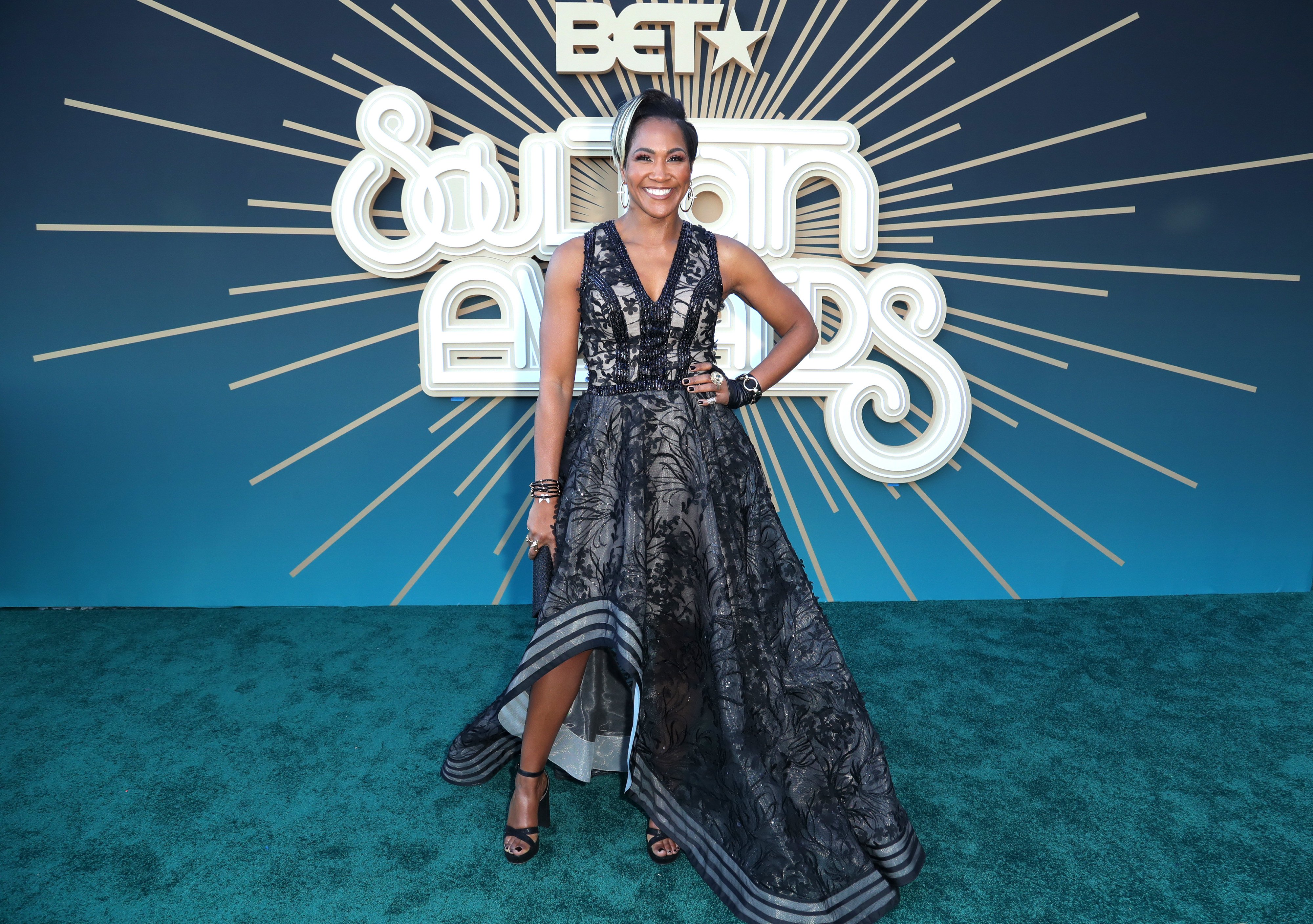 The second post was of her two sons in honor of the National Sons Day commemorated annually on September 28. While Vaughn's eldest son, Daylen, rocked stunning dreadlocks in the pics, her second son, Kal' El, donned stylish woven hair. Celebrating her two princes, she wrote:
"Raising #Kings And Yes I braid their braids and twist their locs. #nationalsonsday."
The actress shares her daughter, Lola Riley, and son, Kal' El Joseph Riley, with her husband, Karon Riley, whom she wed in February 2008.
The couple welcomed Kal' El, their first child together in April 2008, while their daughter arrived seven years later. She gave birth to her son, Daylen Ali in 2001 while she was still married to ex-husband, Derrick Carolina.
In October last year, Vaughn sent the internet raving after sharing a picture of herself.
Despite sharing different fathers, Vaughn's children grew up as one happy family of love and affection, and she has her husband, Riley, to thank for that.
The producer has been open her husband's place in her life and that of her kids, explaining why embracing love a second time always paid off. Recounting some of the benefits of being in a loving marriage, she once divulged:
"Children of a healthy marriage are more likely to attend college, emotionally healthier, less likely to have behavioral problems, or be involved in delinquent behaviors."
Apparently, being in a loving marriage has benefited the actress who seems to be aging backward. In October last year, Vaughn sent the internet raving after sharing a picture of herself clad in white two-piece underwear to celebrate her 50th birthday.
The actress' rock-solid abs and charming pixie cut stunned fans, who found it unbelievable that the beauty was already fifty. Many commended her admirable physique while joining her in celebrating her big day.
With her charms and good looks, it is quite tasking to picture Vaughn as a mother of three and a soon-to-be fifty-one-year-old. She deserves the thumbs up!