Paige Davis Once Explained Why She Does Not Want Kids — Look inside the TLC Star's Personal Life
Actress and TV personality Paige Davis, best known for hosting the home improvement reality show "Trading Spaces," has been married twice and doesn't have any children.
Born in October 1969, Davis knew that she wanted to be in the entertainment industry at 13 years old when she found her mother's "West Side Story" album, so she worked hard to fulfill her dreams.
She went to the Meadow School of Arts at Southern Methodist University and, after graduating, she moved to Los Angeles, where her career officially began.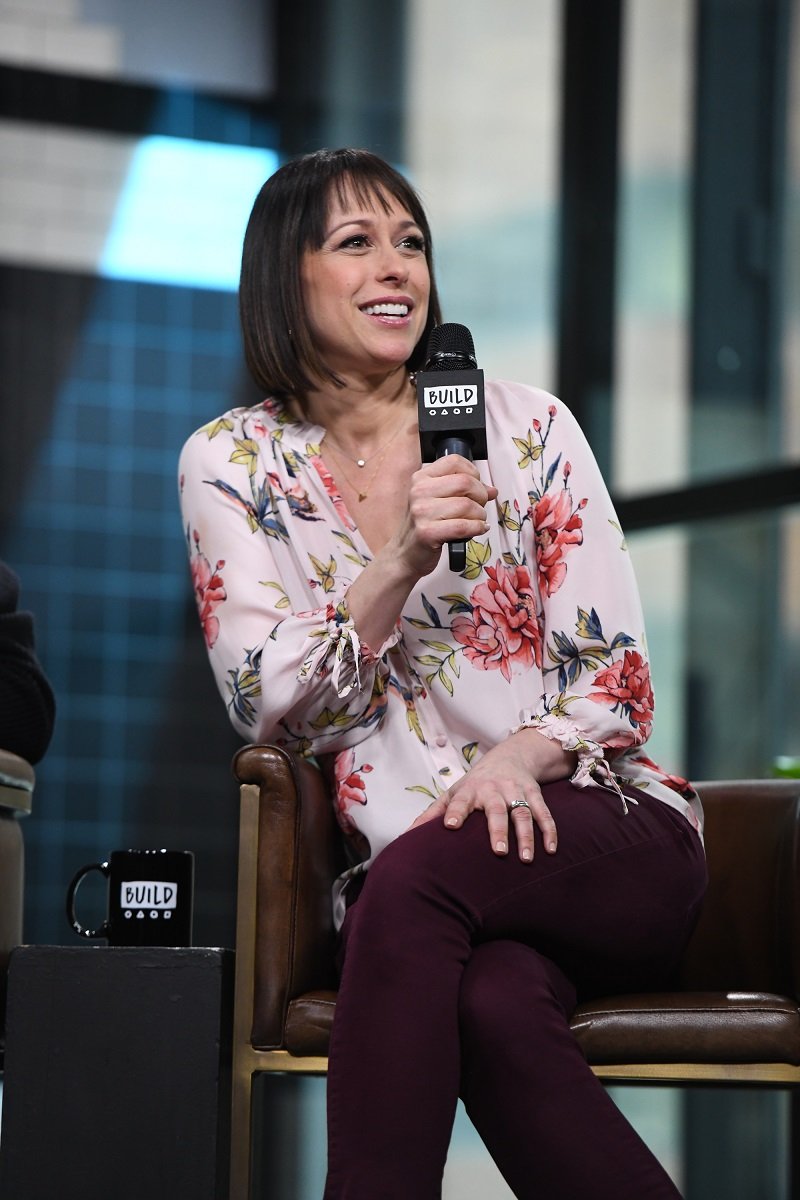 PAIGE DAVIS IN "TRADING SPACES"
For some time, Paige Davis did commercials, videos, appeared in theater plays, and even toured with The Beach Boys. Her career skyrocketed in 2001, though, when she was selected as the host of "Trading Spaces."
She worked with the TLC reality show until it was canceled in 2008. After that, Davis hosted the shows "Home and Family" and "Home Made Simple," and also appeared in a movie, "Bondage."
Fortunately, TLC brought "Trading Spaces" back in 2018, and of course, Davis was rehired as its host. She once admitted that she found out about the reboot of the show on social media, just like everybody else.
Shortly after returning, she was interviewed by Access and revealed that she cried after swapping keys for the first time after the 10-year hiatus. According to Davis, "Trading Spaces" created a "new genre" of television.
She added that the show has been so successful, in part, for putting the tools in the homeowners' hands. The host also admitted that, as soon as she learned that "Trading Spaces" was returning, she called TLC and told them she needed to be back. Davis explained:
"I didn't want anyone else to have my part, honestly. I know how much I love the show. I know how much it means to me."
PAIGE DAVIS' RELATIONSHIPS
As per the TV host's love life, she has been married twice. Paige Davis' first husband was actor and director Greg Benson, best known for directing "The Guild" and "Gorgeous Tiny Chicken Machine Show."
The former couple tied the knot in May 1994 and parted ways in October 2001. Although they were together for years, they didn't have children.
Davis' second (and current) husband is actor Patrick Page. They met in the mid-90s during the first national tour of the theater production "Beauty and the Beast" – he played Lumiere and she portrayed Babette.
Page and Davis got married in 2001, shortly after her first marriage officially ended. Page has kept himself quite busy in the entertainment industry, mostly portraying villains in Broadway and Off-Broadway plays.
The TLC show host asked people not to judge her.
PAIGE DAVIS DOESN'T WANT CHILDREN
Although Davis and Page have been together for almost two decades, they don't have kids, either. In fact, the "Trading Spaces" host once wrote about why she and her husband chose not to have children, and the reason is simple: they don't want to.
She confessed that she never really pictured herself with kids, and that they change lives and not always "for the better." In short, neither Davis nor Page wants their lives to change as they are currently happy.
According to Davis, some people would never stop telling her that she'd regret not having children as they give meaning to one's life. For those people, Davis wrote:
"There is no way I can know for certain whether or not I'll regret it. But I'd rather regret not having a baby, then regret having a baby [sic]."
Finally, the TLC show host asked people not to judge her or try to make her feel like she doesn't know what she wants, especially because she knows herself well enough to make the choice of not having kids for herself.
Nowadays, Paige Davis is focused on her career, and she is expected to appear in the upcoming film "Deported." Patrick Page, on the other hand, is currently working in "Saint Mary's Secret," a thriller.