'Harlem Nights' Star Lela Rochon Gushes over Look-Alike Daughter as They Pose in Stunning Pics
Actress Lela Rochon of "Harlem Nights" fame shared adorable pictures of herself and her beautiful look-alike daughter Asia, expressing her love and affection for her. 
Actress Lela Rochon loves and adores her 18-year-old daughter, Asia so much and spreads that message loud and clear for her fans to know in her latest post on Instagram.  
The actress shared two photos of herself and Asia, showing the striking resemblance the mother-daughter duo has. In the first picture which was enhanced by Instagram's red heart filters, mother and daughter smiled sweetly.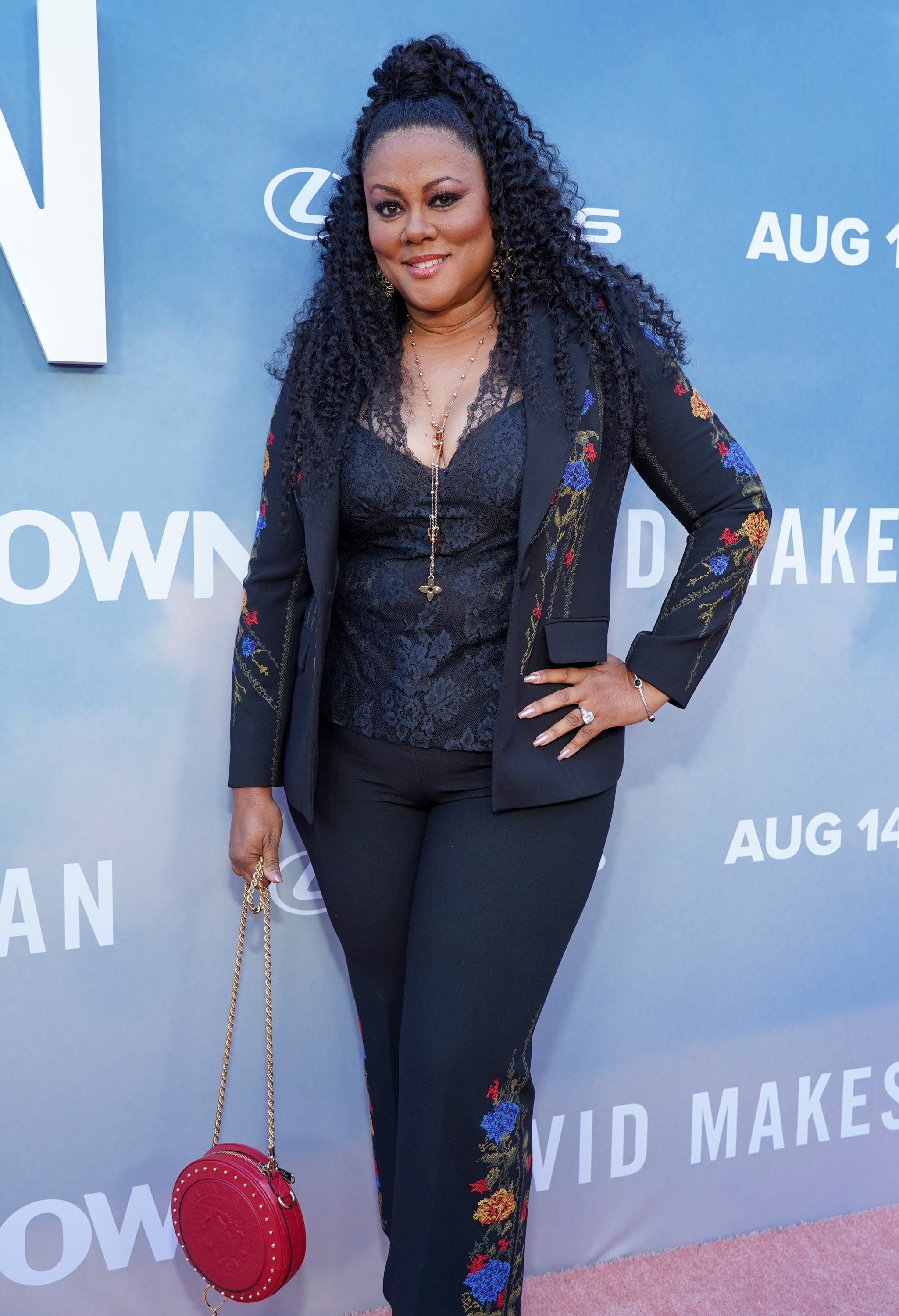 Rochon wore a black top and posed behind her daughter. She also had glasses placed on her hair as well as a wristwatch and earrings for accessories. 
April wore a white top and big round earrings. She wore her gorgeous black hair long and was on camera duty while sitting and relaxing in a restaurant.
The second picture showed mother and daughter in refined poses, with Asia placing her hand on her cheek, while her mom brought her face closer to the camera. 
Fans reacted to the post which Rochon captioned, "I just love her!" Most of the fans praised the mother-daughter duo for looking beautiful and gorgeous. 
A particular fan noted Rochon and Asia were brown skin beauties while another fan said they were twins. A third person said Asia was a beauty just like her mother. 
The couple found themselves in the news for the wrong reasons after Fuqua was spotted kissing Eddie Murphy's former wife, Nicole Murphy.
Rochon is a mother of two. Aside from her beautiful daughter, she is also mother to a 16- year-old son, Brando. The doting mom also suffered a miscarriage in 2001, losing her first son in the process. 
Stress was a factor in the actress losing the baby so when she became pregnant with Asia, her relatives put eyes on her to ensure she was okay. Rochon, however, believes it is important for women to learn to listen to their bodies. 
The actress has been married twice, first to dancer Adolfo Quinones from 1982 to 1987. She is presently married to director Antoine Fuqua with whom she shares her two kids. 
The couple got married in 1999 and have remained together for over twenty years, sharing great moments. However, their marriage has not been without its scandals. 
Last year, the couple found themselves in the news for the wrong reasons after Fuqua was spotted kissing Eddie Murphy's former wife, Nicole Murphy, while on vacation in Italy in July 2019. 
The picture generated so much talk, forcing Rochon to go on a social media hiatus with reports saying the incident embarrassed her. 
However, she broke her silence after the scandal with her return to social media in September, posting a picture of herself and captioning it, 
"God is Good." 
Rochon and her husband stepped out together for the first time after the scandal when she shared a picture of herself, Fuqua, and Asia together to celebrate the latter's starring role of Cinderella in the play, "Into The Woods." 
Rochon rose to fame in the 1990s after starring in the movie, "Waiting to Exhale" which gave her career a dose of fresh air, allowing her to bag more prominent roles soon after. She has not looked back ever since.