Gabrielle Union & Dwyane Wade's Baby, Kaavia Melts Hearts as She Discovers Her Shadow (Photo)
American actress, activist, and author Gabrielle Union-Wade in a recent post on her Instagram melted hearts as she posted a photo of her daughter discovering her own shadow. 
In a recent post on her Instagram feed, American actress and activist Gabrielle Union melted hearts with an adorable photo of her daughter Kaavia discovering her shadow. 
In the photo, the sweet little girl was seen standing in an empty driveway and pointing at her shadow on the ground beside her. She was no doubt in awe of the mystery.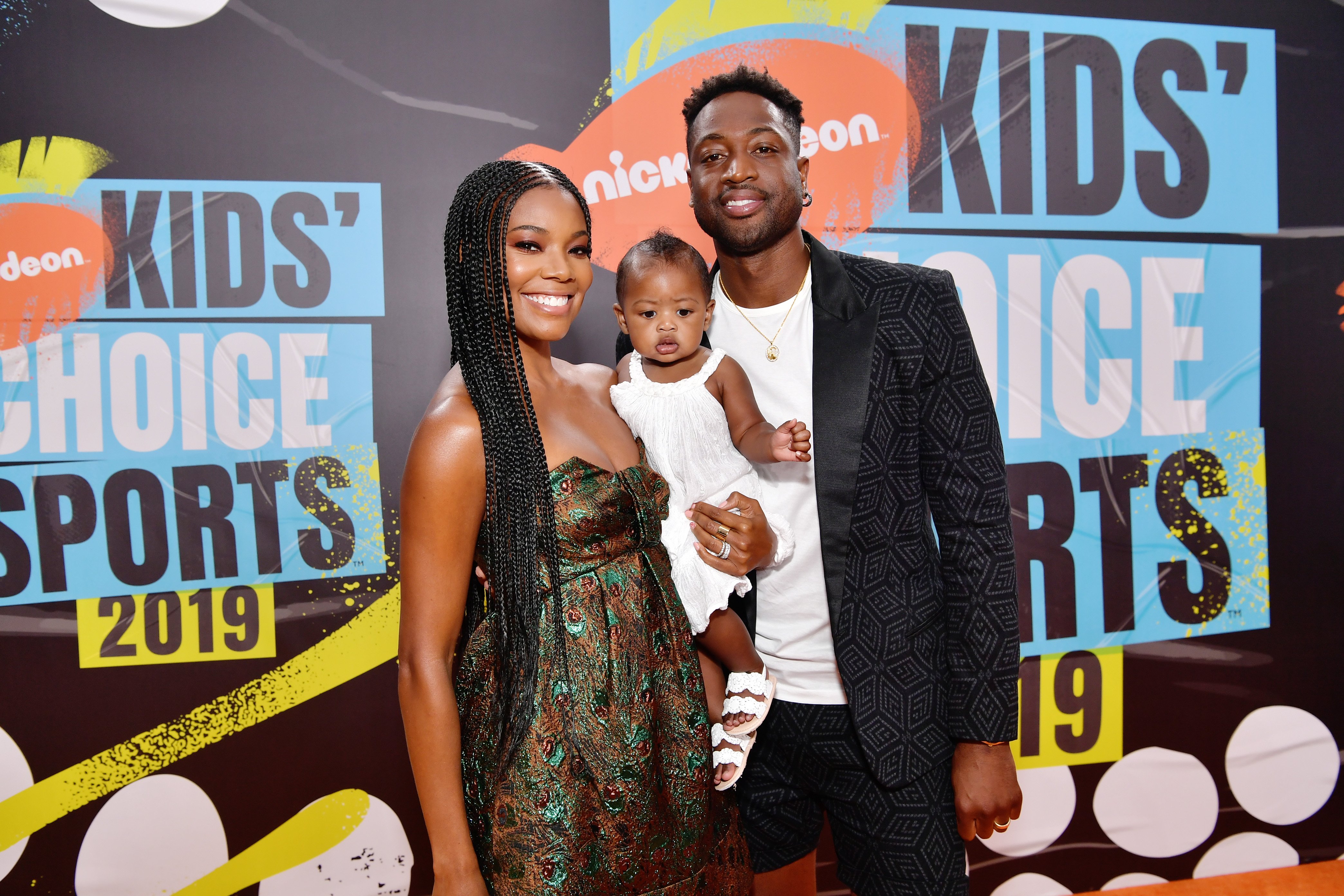 Kaavia also looked cute in her little white and black patterned thin-strapped dress and blue sneakers. Her hair was also packed up in a neat little bun at the top of her head. 
With a bewildered expression on her face, the little angel stared up at the camera and pointed at the shape on the ground. On the sweet picture, Union captioned: 
"@kaaviajames discovered her shadow"
This is not the first time the star is giving the world sweet glimpses of her little girl. Over the months, Union has kept up an exciting stream of heartwarming photos and videos on her Instagram account and that of her daughter. 
Earlier this year, the actress reportedly took part in the viral "Fruit Snack Challenge." It was a patience test between mothers and their children and she posted a hilarious video of her daughter woefully failing. 
The pictures were so hilarious that they endeared the little girl in the hearts of many.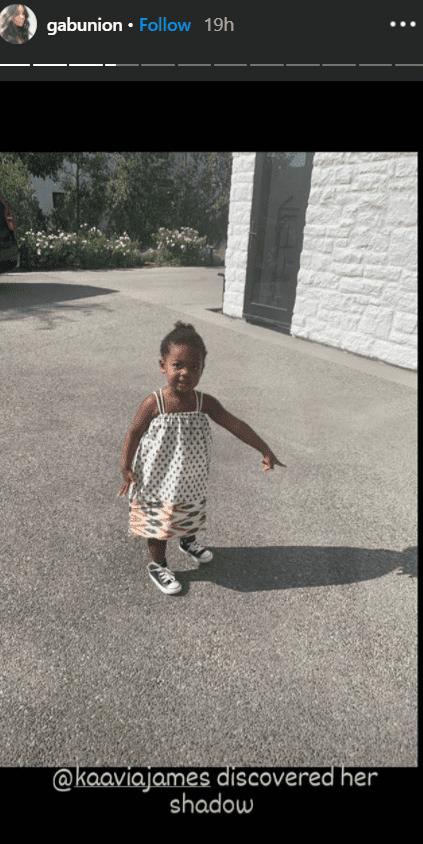 The proud mother was also said to have posted a picture of the 1-year-old enjoying a good Sunday bath time. In the up-close photo, Kaavia, whose parents named her "shady baby," was staring adorably into the camera. 
With soapy hair and a large gold chain sitting stylishly around her neck, the little girl struck such a cute pose. Beneath the photo, Union quipped that an album was dropping soon and asked her fans for album names. Hilariously, many of them rose to the challenge.
The star also posted many other beautiful pictures from the bath time photo series. An incredibly adorable shot showed Kaavia laughing heartily as she enjoyed the soapy time. 
The photo is, however, the opposite of the series of her pictures making rounds on the internet over the months. In these photos, the 1-year-old reportedly always has a completely serious expression on her face. 
The pictures were so hilarious that they endeared the little girl in the hearts of many. Union also opened up about the development, explaining that Kaavia was like the George Carlin of babies. She added that she was always stone-faced, so unbothered, and unimpressed. 
Whichever way, the actress clearly loves her daughter to the moon. After a reported five-year battle with infertility, it is easy to understand the overflow of love and affection.