The Times: Bella & Gigi Hadid's Dad Mohamed Claims There Is a High-Risk in Being Their Father
The father of five built up his fortune through hard work in the property development business, but after being known by a name of himself, the entrepreneur is now renowned as the supermodels' father. 
In a recent interview with the British The Times, 71-year-old property developer Mohamed Hadid talked about how he has become more aware of his own actions since both his daughters became supermodels.
25-year-old Jelena Noura, best known as Gigi, and 23-year-old Isabella Khair, who goes by the name of Bella, are two of the most famous models in the world, and together they have amassed a larger amount of admirers and thus public attention.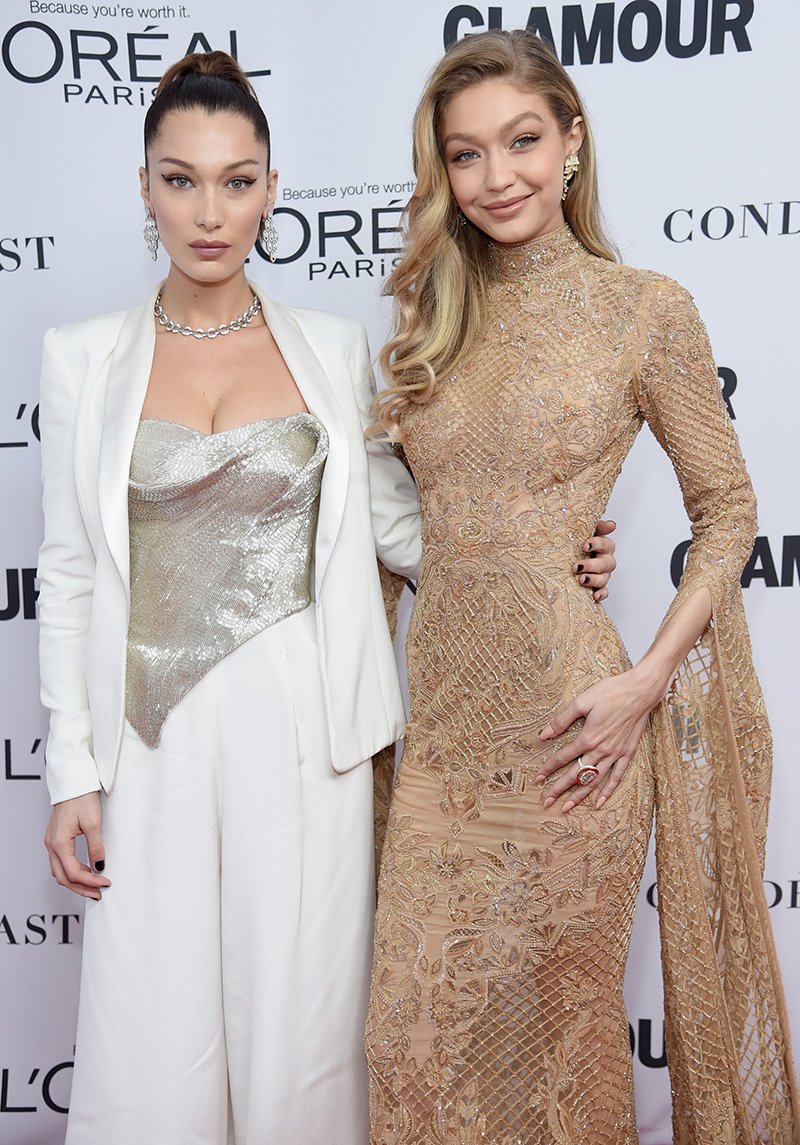 "It's dangerous for me to be their father. I have to be very careful. Everything I do is a reflection on them," he admitted.
During the interview, Mohamed explained that since the girls, and also his son Anwar, 21, have been rising in the fashion industry, he has become the top models' father and thus, he understands that his actions, even his business decisions, may affect his children's careers.
A post he made with a poem for his then no-yet-born grandson, received lots of mistaken comments about the child being born secretly away from fans. Confusion made him delete the post to stop speculations.
TOP MOM
Gigi was recently on the news as she gave birth to her first child, a baby girl whose name has not been revealed yet. She shares her daughter with her boyfriend since 2015, 27-year-old singer, Zayn Malik.
For the couple, and especially for Gigi it was a challenge to go through her pregnancy during the pandemic, so the new parents decided to keep their newborn child away from the spotlight.
DIVERSE ORIGINS 
Though the siblings are all born American, the supermodels come from different roots and backgrounds. While Mohamed is Palestinian, his ex-wife and mother of his five children, 56-year-old Yolanda Hadid comes from the Netherlands.
Being both American immigrants, Mohamed and Yolanda both worked hard to build their own empires. According to Bella, the most important advice they have received as siblings from their parents has been their work ethic.
FASHION FAMILY
The Hadids have been known as the "first family of fashion." Yolanda arrived to the US from Holland when she was 16 years old, and immediately started a career in fashion which helped her support her family.
She soon introduced her daughters into the fashion world when they were little girls, and ever since, both girls have risen the ranks into the fashion business. 
Though they have been accused of becoming great models after their parents' success and privileged lives, Gigi has responded by stressing out on how hardworking they have been since it is what their parents taught them to do.
Though Yolanda tried to keep her daughters away from fashion when they were teenagers to protect them from harassment at that age, both women knew how to build their own paths. Their brother is also forging a smart career in modeling and unisex jewelry design.