Alicia Keys' Husband Shares Adorable Photos with His Sons & Shows Their Strong Resemblance
Swizz Beatz, the husband of beautiful American singer, Alicia Keys celebrated his sons on National Son's Day by posting loving tributes to them on his Instagram page.
Music producer Swizz Beatz joined many other parents in America to celebrate his sons on National Son's Day by posting heartwarming tributes to his boys on Instagram.
In one of his Instagram posts, the music producer shared a picture of himself, his 5-year-old son, Genesis, and his oldest son, Prince Nasir Dean, popularly known as Note Mercato.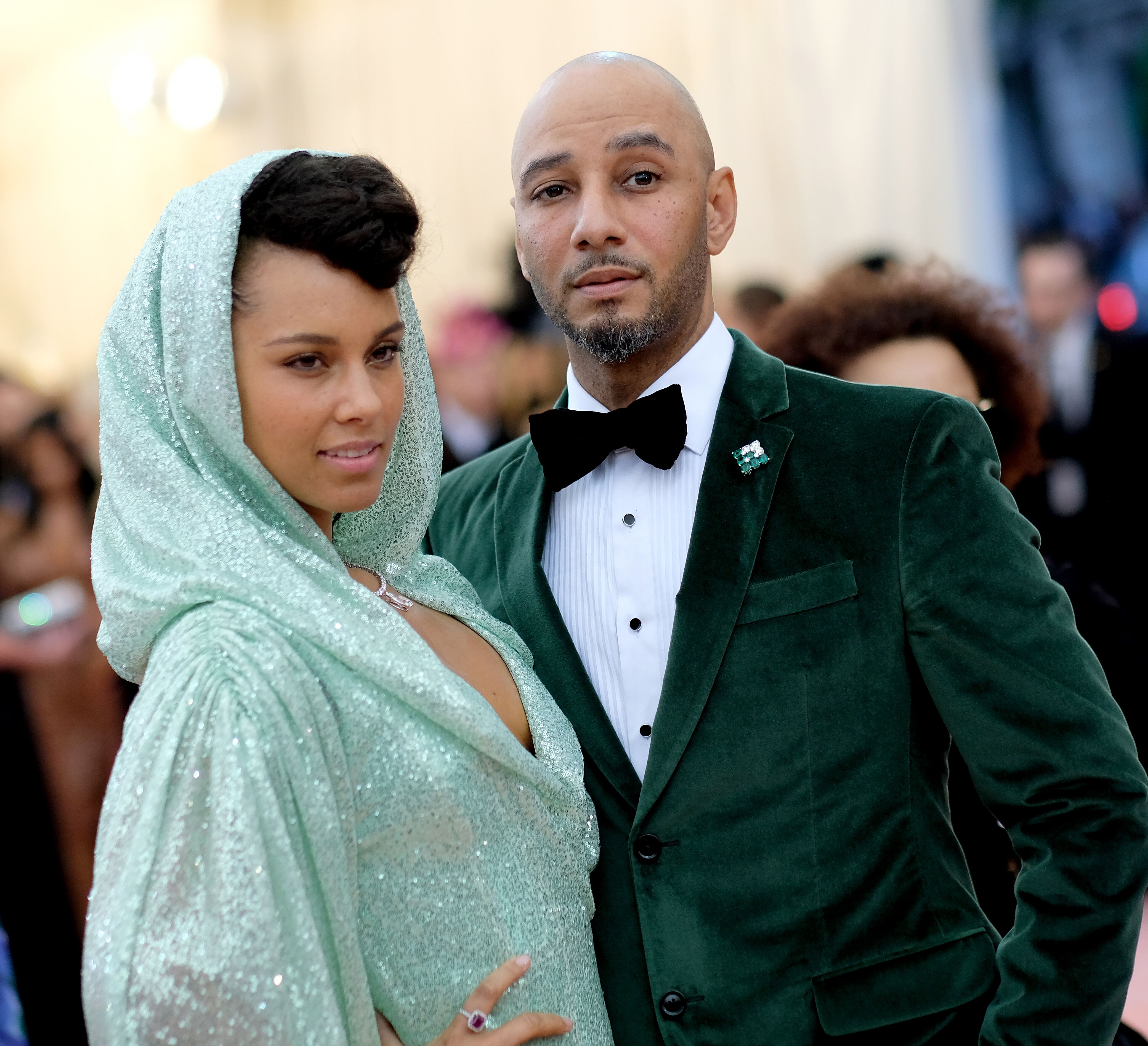 In the picture, Genesis matched his father's look, wearing a black suit and pants though Beatz added a bow tie to complete his look. Note Mercato stuck to his usual look, wearing a mask.
Egypt was also featured in the snap, though he turned his face in another direction. The picture was taken at the Grammy Awards and Beatz could not be prouder about his sons as he wrote in the caption:
"My team different !!!! My son @notemarcato pulled up to the Grammys in full mode on em ??? #nationalsonsday  @yayachronicles we didn't forget you King ??."
In another post, Beatz shared a picture of Egypt, 9, and his older brother, Kasseem, 13. Egypt wore a white shirt with a thick brown shawl hanging around his neck as he sat on Kasseem's lap.
Kasseem wore a white T-shirt and white head warmer in the snapshot. The brothers did not look at the camera in the picture as they focused on something in the background. Their doting father captioned the post, "Love ones."
Swizz Beatz clarified that Keys did not break up his marriage to Tifrere.
Beatz shares Egypt and Genesis with his wife, Alicia Keys, who he married in 2010. The couple wed in a private ceremony at an undisclosed Mediterranean location. 
The music producer shares his two older sons, Nasir and Kasseem with his former wife, Mashonda Tifrere, who he finally divorced in 2010 after they separated in 2008.
Beatz and Tifrere began dating in 1998 but the latter stages were riddled with slander allegations as Tifrere once alleged that Keys ruined her relationship with Beatz. 
Keys and her husband did not comment on the allegations for their children's sake. However, Beatz clarified that Keys did not break up his marriage to Tifrere as they were already separated nearly a year before he began dating the "No One" singer.
It was also revealed that Beatz had fathered a daughter, Nicole, with UK-based singer Jahna Sebastian. Nicole was born in May 2008, a year after Beatz met Sebastian. 
Keys and Beatz remain a solid unit a decade after tying the knot. The couple first met in their teenage years and the singer did not have a good impression of her future husband at the time. She revealed in an interview that she thought he was too ostentatious and annoying.
These feelings made her reluctant to work with the music producer, but once she did, they connected, leading into a beautiful romance and a lifetime together.