Brooke Shields, 55, Looks Youthful as She Poses with a Beautiful Performance Horse
Brooke Shields showed off her new, elegant friend in her latest post. Yet fans were stunned by the actress' youthful glow as she seemingly continues to grow younger rather than older. 
On Tuesday, Brooke Shields took to Instagram where she showed off a lovely photo of herself standing next to a beautiful gray-coated horse. The marvelous creature was at ease next to the actress.
Shields, 55, definitely competed with the horse and its mane as her own gorgeous brunette hair flowed down from her shoulders. That and more contributed to her youthful appearance. The post is below.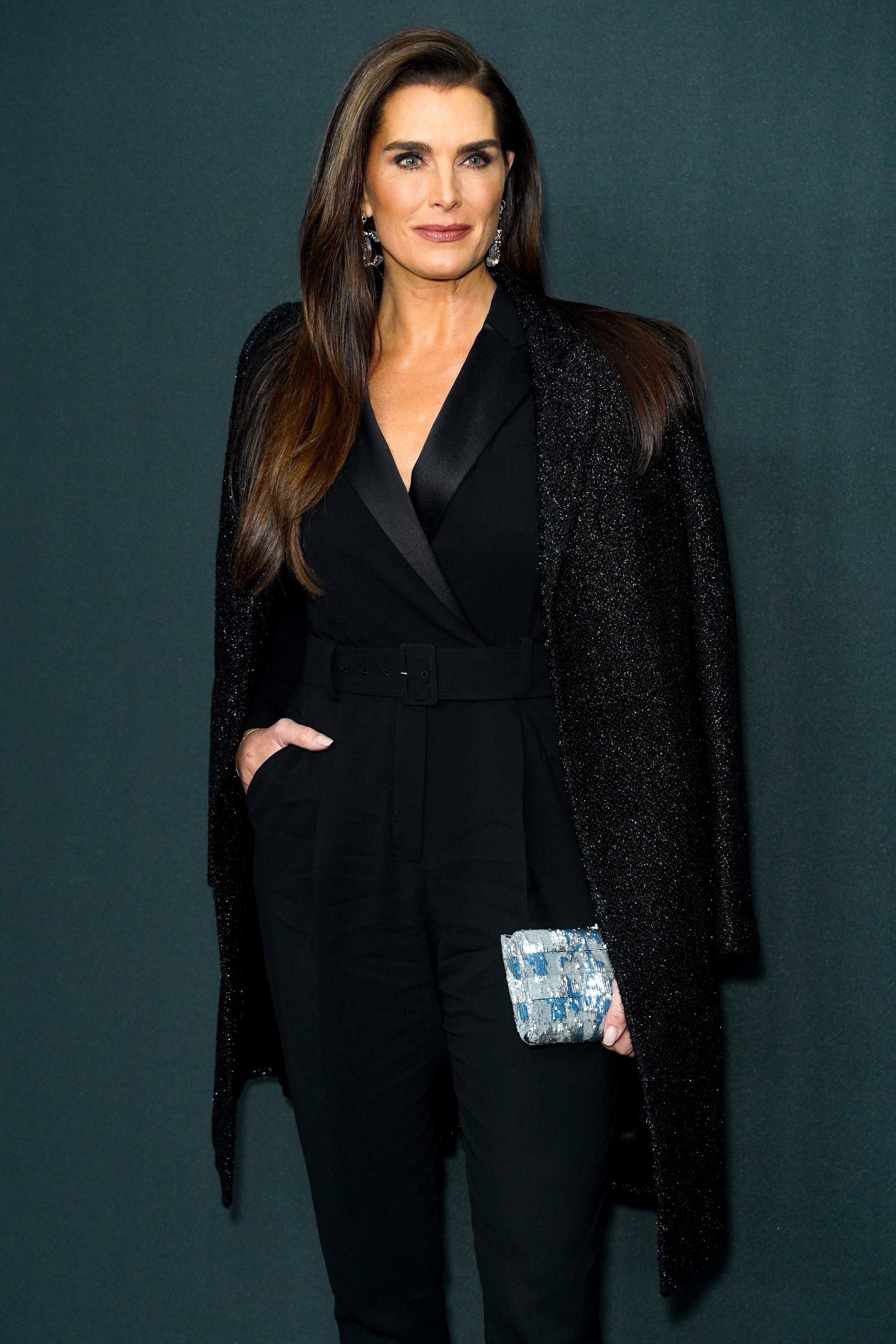 A HORSE FOR A FRIEND
Shields wore a long-sleeve black sweater and light brown riding pants for the shot. She rested one hand on the horse's muzzle and smiled as she looked towards the camera. 
"My new friend," wrote the actress in the caption. The post received nearly 30k likes since its posting as of Thursday, and there was a slew of comments praising Shields. 
Shields' youthful looks shone through in the portrait-style photo which was edited to have a blurred background, making the image's subjects jump off the screen even more.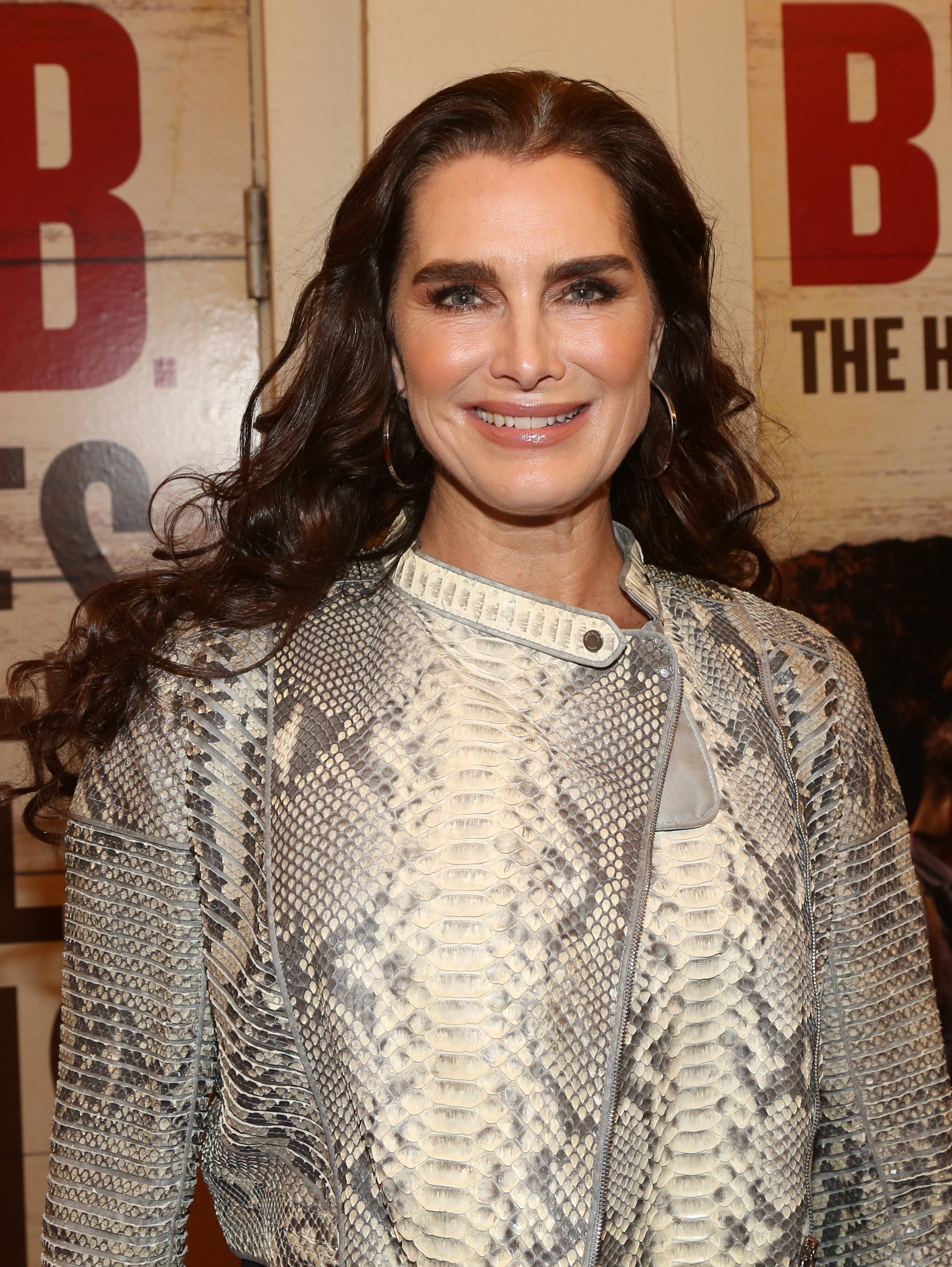 BATHSUIT IN THE BACKYARD
Shields' photo followed another one she shared a week ago in which her body was much less covered. Shields wore a black one-piece swimsuit in the grayscale shot as she lay on the side of her tummy on the grass outside. 
The second shot saw "The Blue Lagoon" actress resting with one hand on her face and white flowers in front of her as she looked off into the distance. A sunray streaked the left side of the gorgeous picture. 
COLLABORATIVE EFFORT IN PHOTOS
The photos were part of a collaboration with Helena Christensen, who shared the same shots and more on her own Instagram page. In photos on the beach, Shields wore a yellow bath suit, looking decades younger. Christensen wrote: 
"I am grateful to have Shields, not only as an inspiring photography subject but also as a caring, smart, witty, honest friend. And I'm excited to be a part of a personal project she's been working hard on for a while now."
JUMPING INTO THE WATER
In August, Shields sported yet another one-piece as she enjoyed a boat ride on the sea. At one point, the actress jumped into the water. She shared a slow-motion video on Instagram. 
"Monday mood... jumping right in the week," she captioned it. In the comments, fans could not stop talking about Shields' incredible legs, which held the spotlight when she was mid-air before hitting the water. 
NOT NATURALLY SKINNY
The month before, Shields commented on the hard work she puts into making her body look the way it does. She stressed how it wasn't easy for her to have her slim figure.
For Shields, she never saw herself as skinny. She even added that she has man hands. The kick is, though, she hates to exercise. Despite her consistency, the actress doesn't enjoy it one bit. Go figure.