Check Out Tia Mowry's Hair Routine as She Reveals Her Favourite Products & Secret to Curly Hair
Actress Tia Mowry continues to love her natural hair journey and shares her hair care routine and favorite products with her fans and followers on Instagram.
Actress Tia Mowry recently embarked on a natural hair journey. Recently, she shared her hair care routine with her Instagram followers, introducing the products that she used to get her curls looking their best. She wrote:
"Wash Day Hair Routine. I love that @camillerosenaturals has products for the entire family no matter your hair type or texture."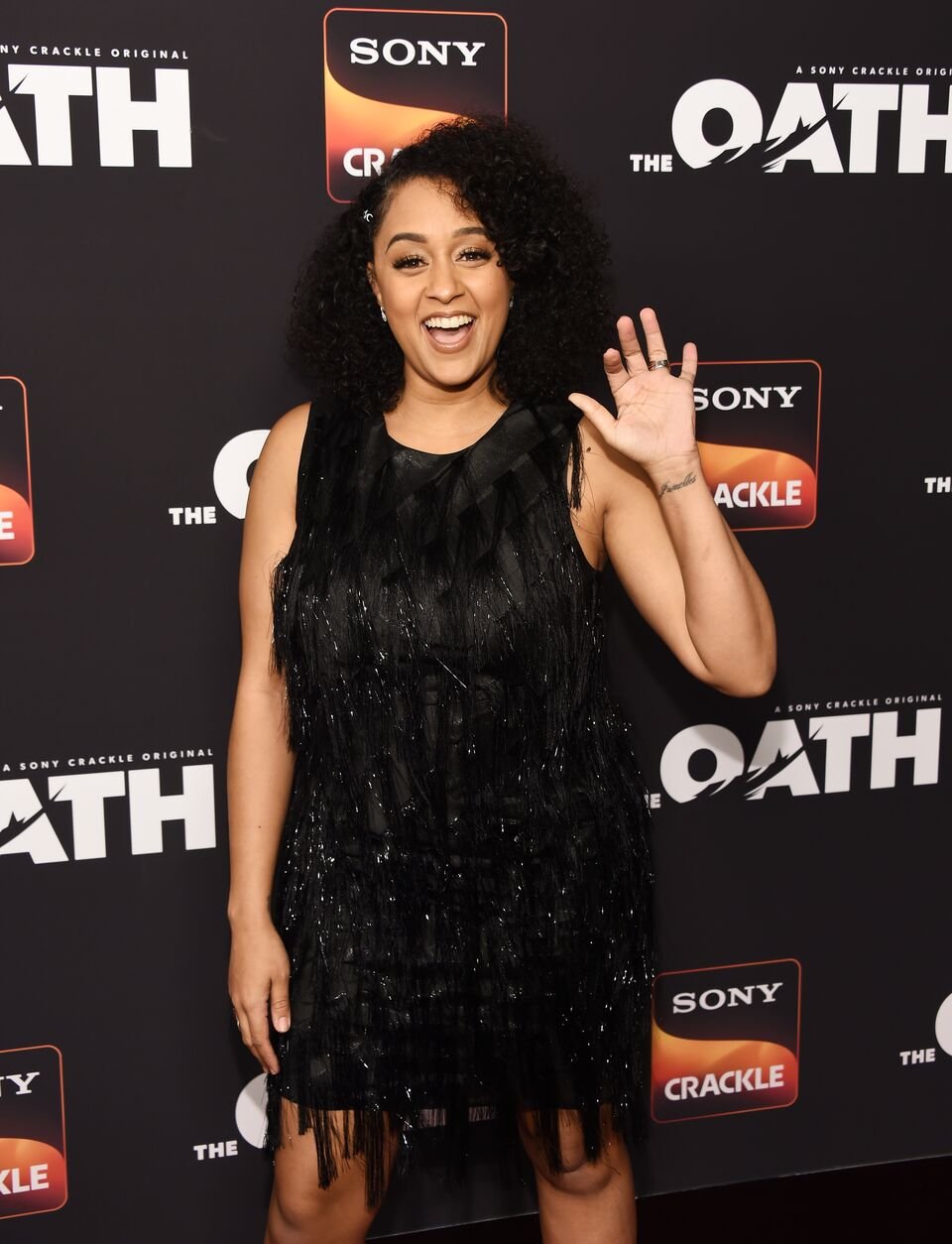 Mowry's caption revealed that every person in her house could use the products, but for her video, she indulged in extra steps with her self-care routine using her favorite products.
The actress added that her key to achieving the perfect curls was priming her hair with the perfect leave-in conditioner.
The caption accompanied an almost-5-minute clip of Mowry speaking about her routine. She partnered with haircare brand Camille Rose and urged her fans and followers to follow instructions to win her favorite products from the brand.
The actress looked absolutely stunning in the video, showing that she really was indulging in her self-care routine. Her followers trooped to the comments to praise her glowing skin and healthy curls.
The 42-year-old actress lovingly referred to it as signs of wisdom and reminders that she was here and growing.
This year has been all about embracing natural beauty for Mowry and her twin sister, Tamera. With quarantine in full swing, the beautiful mom of two set her sights on social media to document her hair and beauty journey.
On April 15, she posed for a quick natural no-makeup selfie with her beautiful curly afro set free and streaked with gray strands of hair. The stunning 42-year-old captioned:
"It's been me and my #fro as of late. ?? #natural #hair #curlyhair #nofilter #nomakeup #me."
Her followers fell straight in love with her effortless radiance. The comments praised her for confidently rocking her gray hair, which she once again dedicated another post to days later.
The actress took a breathtaking shot of herself wearing all white and partially submerged in a pool with her black and gray curls visible. 
Her heartfelt caption was an ode to her grays. The 42-year-old actress lovingly referred to it as signs of wisdom and reminders that she was here and growing. 
Mowry started to embrace her grays long before quarantine began. In 2018, after her second child, Cairo, was born, she stepped out for a date night with her husband, Cory Hardrict, with her gray and black strands styled effortlessly.
This beauty continues to be a role model for self-love and acceptance as she lives her life on her own terms.