Watch Tiffany Haddish Proudly Reveal Her Garden Boxes as She Shares Plans to Grow Vegetables
Tiffany Haddish recently shared a video of her new garden boxes and the actress could barely hide her excitement over the new planting tools.
Tiffany Haddish loves to plant, but even more, the actress enjoys sharing her gardening adventures with fans on social media.
Taking to Instagram recently, Haddish shared a clip where she showed off her new garden boxes. For the actress, this means her plants would enjoy protection away from rodents and pests.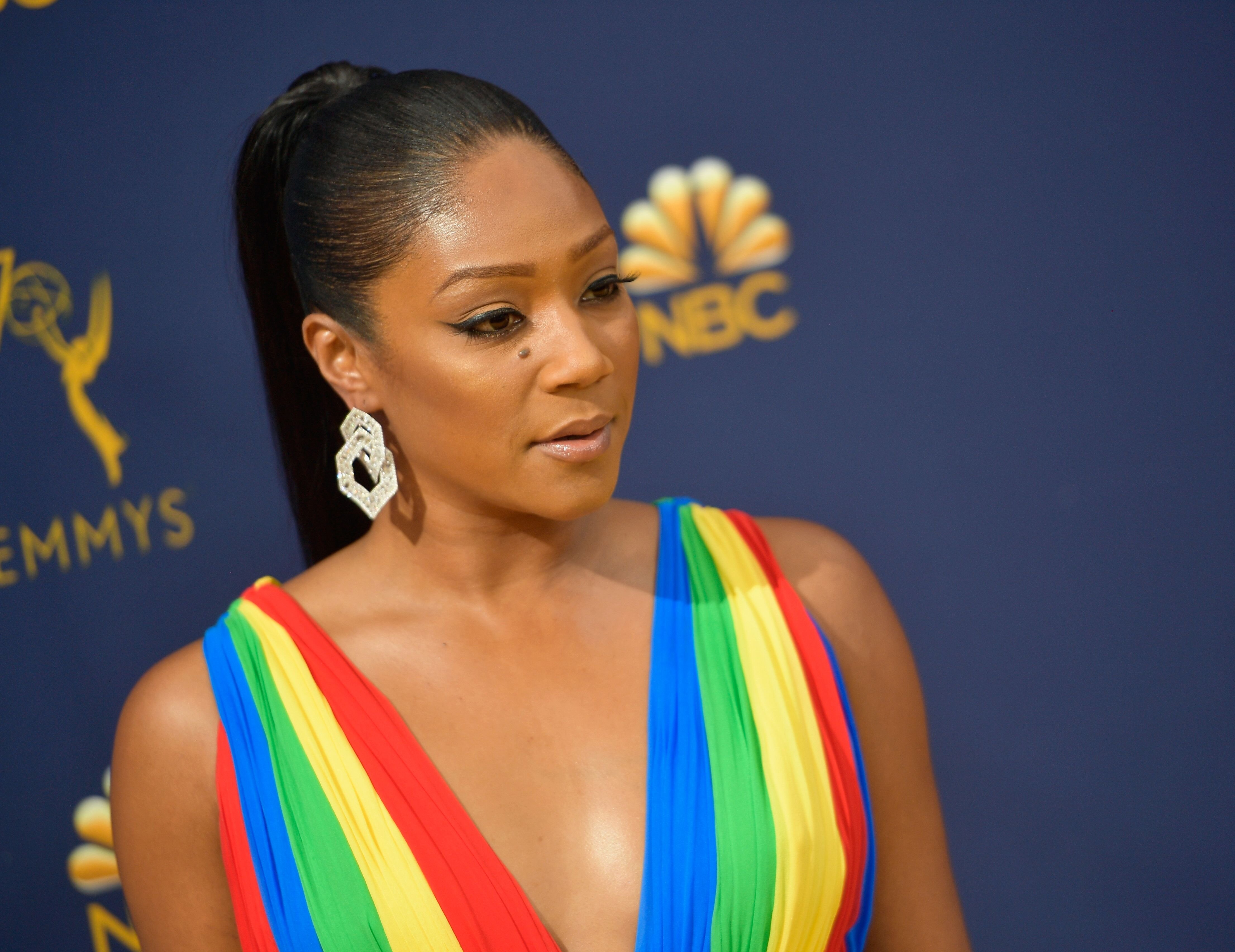 Haddish explained that the garden boxes have an irrigation system that helps in watering the plants. Excited about the packages, she turned the camera to one of the men helping her do the setup. While speaking to him, the man revealed the boxes were made by a company called Victory Garden LA.
Haddish also featured her friend, Mara, who introduced her to the company. Later on, the actress showed some of her existing plants and revealed she was excited to move them into the boxes. Captioning the clip, Haddish wrote:
"Getting my Victory Garden together."
The animated video garnered reactions from fans and followers who took to the comments section to share their thoughts about the boxes while also leaving compliments for the actress.
Amid the COVID-19 pandemic, Haddish has been up to many things, including spending time with her boyfriend, Common, at his house.
The actress revealed she would love to own her movie studio just like famous filmmaker, Tyler Perry.
Speaking last month, Haddish revealed that she enjoys spending time at his Beverly Hills home because it is bigger than her house.
Haddish recently confirmed she and Common were dating, and according to her, this is one of the best relationships she has ever been in.
Since they started dating, Haddish has lost 20 lbs. According to the actress, she became more confident and happier knowing there is someone who cares about her.
Apart from enjoying a new relationship and being happy altogether, Haddish is looking to widen her horizon regarding her career.
Last month, the actress revealed she would love to own her movie studio just like famous filmmaker, Tyler Perry. She said it would be called "She Ready Studios."
Haddish explained that she has been spending time with Perry and added that the legendary director has been teaching her some things to help her prepare.
Apart from her acting career, Haddish has an interest in making a fortune for herself. With Perry as her guide, the actress may be well on her way to becoming a billionaire.