Simone Biles Poses in a Floral Swimsuit Showing Her Stunning Abs & Belly Piercing (Photos)
Simone Biles maintained a fit physique with defined abs even during the off-season as seen in a recently posted photo.
As a world athlete, health and physical fitness have grown to be a significant part of Simone Biles' life, therefore manifesting it in her incredible toned physique.
Recently, the pro gymnast has spent her off-season days basking under the Los Angeles sun and spending quality time with her NFL player boyfriend, Jonathan Owens.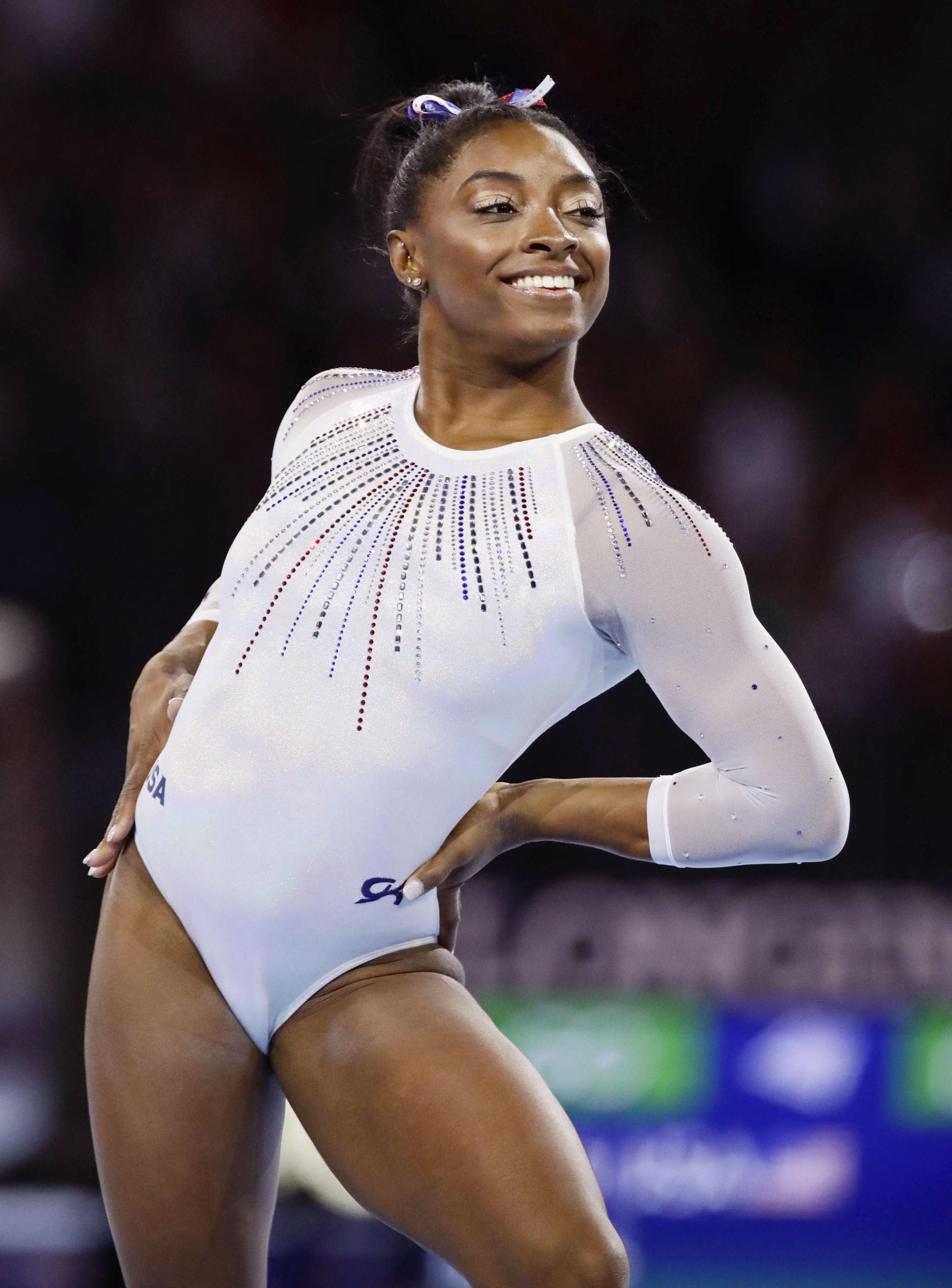 DISPLAYING HER CORE
Recently, the 23-year-old took to Instagram a glimpse of her summer days in a rainbow-colored palm-print two-piece swimwear that showed off her rock-solid abs and shiny belly piercing. 
The Olympian posed sitting on a chair with both feet up as she flashed a bright smile at the camera. Biles kept her caption simple, showing love for her home city, LA.
Several of her fans and followers were encouraged to workout after seeing the athlete's body, including one who called her core "tummy goals," and others who left fire emojis.
BONDING WITH OWENS
Biles often displays her hard-earned body on Instagram as she spends days alone by the pool or with Owens. In one of her posts, the couple spent time in the kitchen with matching Gucci headwear.
The Olympic gymnast took to Instagram helpful tips for working out amid a global pandemic, including walking and jogging outdoors.
She confirmed her relationship with the 25-year-old football player in August, after posting photos next to each other with his arms around her. "It's just us," she wrote.
DEFINING BEAUTY
While it seems that the four-time Olympic gold medalist has it all -- a good physique, a successful career, and a loving boyfriend, Biles still receives criticism from trolls who shame her for not meeting their their beauty standards.
"I've learned to put on a strong front and let most of it slide," she shared. "But I'd be lying if I told you that what people say about my arms, my legs, my body [...] hasn't gotten me down at times."
There exist beauty standards posed by society, resulting in body-shaming comments and putting other women down. However, the athlete stood up to the shamers and encouraged her fans that there is no one definition of "what beauty should or should not look like."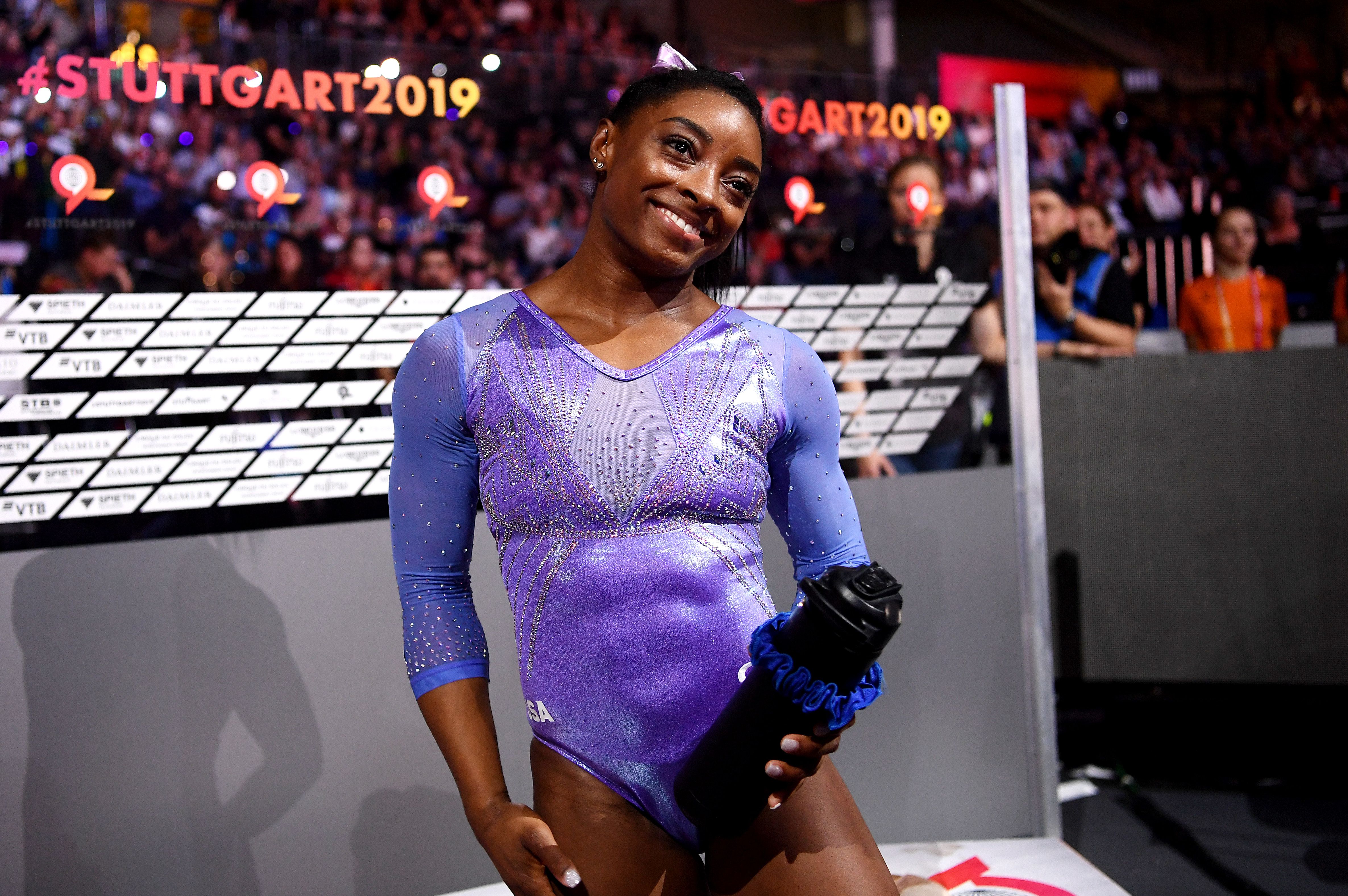 FEELING BEAUTIFUL
One way to feel beautiful from within is by staying fit and healthy, even amid a pandemic. With the restrictions imposed due to coronavirus, going to gyms may not be accessible for everyone, but Biles still finds ways to keep an active lifestyle.
The Olympic gymnast took to Instagram helpful tips for working out amid a global pandemic, including walking and jogging outdoors to get a breath of "fresh air."
She also does at-home exercises which she looks for online to keep exciting. Some of these include dance routines, jump ropes, lunges, and core workouts.
At a young age, Biles already achieved several milestones as an accomplished athlete, including four Olympic gold medals and dozens of other world championship titles.