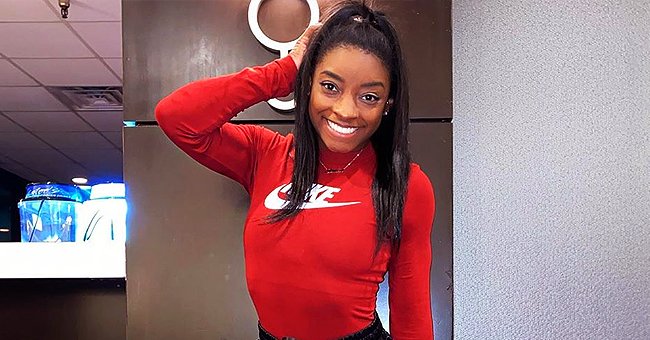 Instagram/simonebiles
Simone Biles' Tips on How to Stay Strong and Fit during Quarantine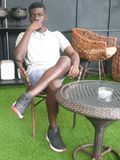 Olympic and world gymnastics champion, Simone Biles, took to her Instagram page to dish out some advice to her fans on how to stay strong and fit amid quarantine.
The restrictions necessitated by the COVID-19 pandemic means that many businesses and stores are closed. These closures has also affected gyms; people now have to find ways to keep fit while at home.
That in itself is easier said than done, with many people complaining on social media about how difficult it has been for them to keep to their workout routines from home.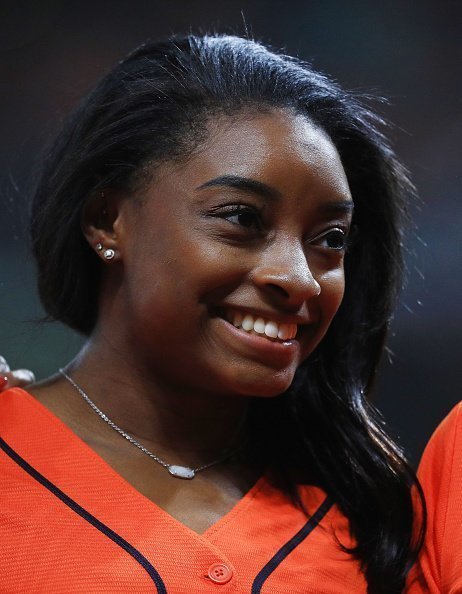 Simone Biles at the 2019 World Series between the Houston Astros and the Washington Nationals on October 23, 2019. | Photo: Getty Images
If there is anyone qualified to give tips on staying fit in quarantine amid the novel coronavirus pandemic, that person is Simone Biles, who is reputed for her Olympic gold medal-winning exploits.
In a recent post on her Instagram page, the gymnastics world and Olympic champion shared some tips with her fans about how she has been able to keep strong and fit in quarantine. She wrote:
"My @liveCandid tip to stay strong:...I can't train with my team, but I like to go for walks or a jog to get some fresh air. I might do some sit-ups, lunges, and jump rope."
Biles added that with time, she found herself looking at online workouts and dance workouts to mix things up. Accompanying her post was a picture of herself performing during a competition.
At 23 years of age, Simone Biles is already a sensation in the world of gymnastics and holds 30 World and Olympic medals. Her lifestyle is attributed to her success, with the athlete doing well to maintain perfect body shape and fitness.
The four-time Olympic champion and 19-time world champion said that she has no doubts about her coaches' ability to get her back in shape.
Many of the gymnast's fans have wondered how they can get her type of body physique. The star did her best to tell them just how they can have the perfect swimsuit body on an Instagram post.
In the post, the 23-year-old shared a picture of herself rocking a colorful two-piece swimsuit, which she matched with shades. Biles sat on a beach chair and looked to be enjoying herself. In the caption, she wrote:
"how to get a bikini body…put a bikini on your body."
Simone Biles was preparing for the Tokyo Olympic Games earlier scheduled for July. However, the COVID-19 pandemic led to the postponement of the games to 2021.
Despite the disappointing but necessary setback, the gymnast is still gearing up to make history when the games eventually hold next year. Making an appearance on NBC's "Today" show, Biles spoke about her preparations.
The four-time Olympic champion and 19-time world champion said that she didn't have any doubts about her coaches' ability to get her back in shape for the games next year.
The difficulty for Biles was the mental toll the postponement would have on her and other athletes, with them having to be mentally and physically fit.
Please fill in your e-mail so we can share with you our top stories!