Serena Williams' Husband Alexis Shares Cute Pic of Their Daughter Olympia Holding a French Menu
While Serena Williams is causing a storm on the courts, her daughter, Alexis Olympia is causing a stir on Instagram and they've got husband and father, Alexis Ohanian supporting them.
Alexis Ohanian took to his daughter's IG page to share two photos of his little girl, Alexis Olympia. The Instagram account, which has over 600,000 followers, is managed by both parents and has constantly entertained fans.
The photo showed her in a restaurant holding a menu with a glass window behind her and walls decorated in black, white, and red while the edges of a round black table could be seen.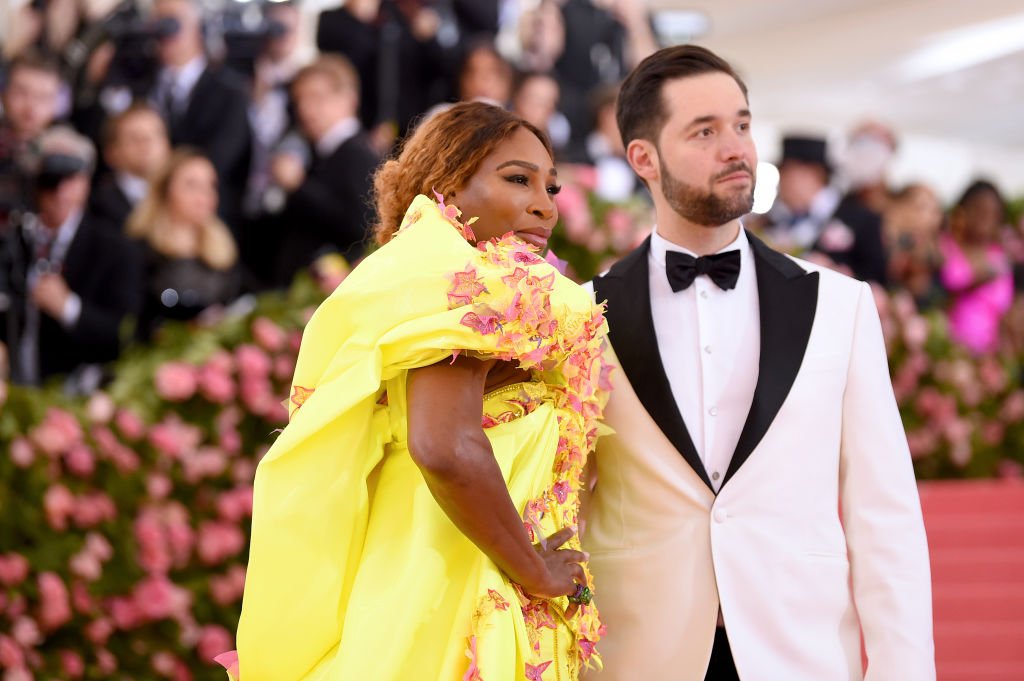 The three-year-old was dressed in a black Nike top with her cute brown hair packed into buns. She held the menu open with an expression of incredulity on her face.
The second photo was up-close and showed how shocked she really was as she wondered how they didn't have ketchup while her caption said it in French:
"Vous n'avez pas de ketchup???"
Fans dropped various captions for her facial expression as several joined her to declare the importance of ketchup. Others commented on how adorable she was as several love and laughing emojis were sent in.
Several fans also responded in French while a certain fan asked for help as he could only speak English. Another fan asked if the little girl was bilingual.
Serena Williams had to pull out of the 2020 French Open after suffering an Achilles tendon injury.
It appears that Williams has taught Olympia how to speak French as she is a polyglot in her own right as she speaks English, French, and Italian.
 A video from one of the mother-daughter bonding sessions showed that the little girl understood when she was told to wash her hands in French at 11 months.
The duo spent a lot of time together in the quarantine season and they shared various photos and videos of their times on and off the court with fans.
The 23-time Grand Slam winner had both her husband and daughter on the stands to support her at her first match after the lockdown restriction was lifted. 
This led to the existence of a touching video as the little girl waved at her mother and called out to her while the celebrity athlete waved back excitedly.
Williams has, however, had to pull out of the 2020 French Open after suffering an achilles tendon injury after her semi-finals match with Victoria Azarenka at the U.S Open.