Meghan Markle Gushes over Her Son as She Gives a Rare Update about Archie
The royal couple gave an exclusive interview to talk about the importance of celebrating Black History Month which is starting in October. Both talked candidly about their son from their new home in California.   
While the Dutch of Sussex, 36-year-old Prince Harry, and his wife, Duchess of Sussex, 39-year-old Meghan Markle offered an interesting interview about social justice, the actress took a couple of minutes to talk about their son, Archie.
Since it was a rare update from the royal parents, Harry, Meghan, and of course, Archie's fans were pleased to know a bit more about the little one who is already 17-months-old and is growing up fast at his new home in the United States.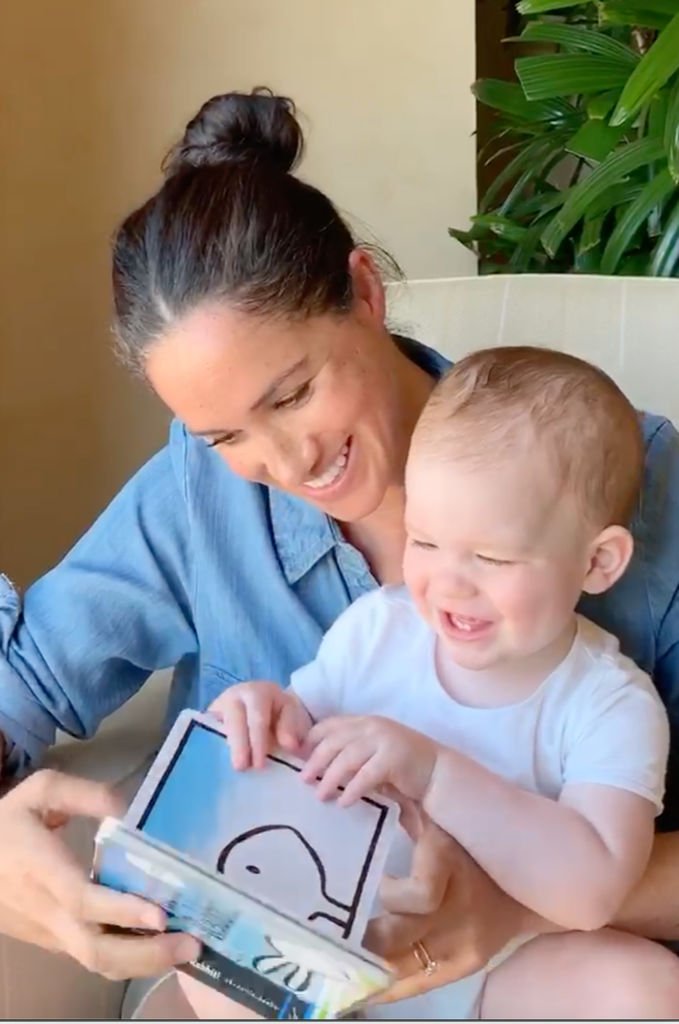 The royal couple spoke with the British newspaper "Evening Standard" over Zoom from their lavish house in Santa Barbara, California, where they have lived since June. In the interview, Markle spoke enthusiastically about little Archie by saying:
"We are doing well. Archie is so good. We are very lucky with our little one. He is just so busy, he is all over the place. He keeps us on our toes. We are just so lucky."
CHANGING PATHS
2020 has been a year of significant changes for the Dutch and Duchess of Sussex, who decided to step down from their senior royal duties in March, around the time when the pandemic started.
Following their resignation, the couple and their firstborn, moved to America to start a new life overseas, from where they have been busy working with charitable royal and local organizations.
Besides talking about the importance of awareness on racism, and mentioning their list of BHM Trailblazers, Prince Harry explained how they have managed to continue the work with the causes they used to work within the UK. 
He said during the interview: "Everything has been through video (...) Actually, it doesn't matter where in the world we have been, we have stayed in touch with and supported the organizations as much as humanly possible."
ARCHIE IN THE SPOTLIGHT
It is not a secret to anyone that the Sussex couple has been very private about giving updates on their son, Archie. However, once in a while, Markle gives a rare status of how the little boy has been doing.
In March, a few weeks before stepping back from royal duties, Markle was present at the Endeavour Fund Award in London, and by the time, she said that her then the 10-month-old son was growing so fast he was into everything.
Later, on Archie's first birthday celebration, the couple made public a short video filmed by Harry, in which Markle had her son in her lap while she was reading him a children's book, to promote the Save the Children foundation.
Though it has been a challenging time for the family, they have been embracing their new life in America, while still supporting the good causes they have always been committed to. Wherever they are, they make sure they enjoy their family of three.