Watch Kate Hudson's Cute Daughter Rani Rose Singing 'Happy Birthday' to Herself
It's been months in the making, but actress Kate Hudson's daughter, Rani Rose, nailed her rendition of "Happy Birthday" as the adorable tot turned 2.
Kate Hudson's youngest of three children celebrated her second birthday, and the actress couldn't help but share the sweet moment Rani Rose sang "Happy Birthday" to herself.
Already mom to 16-year-old Ryder and 9-year-old Bingham, Hudson's first child with longtime boyfriend Danny Fujikawa knows how to turn on charms and tantrums, as she humorously showed in recent days.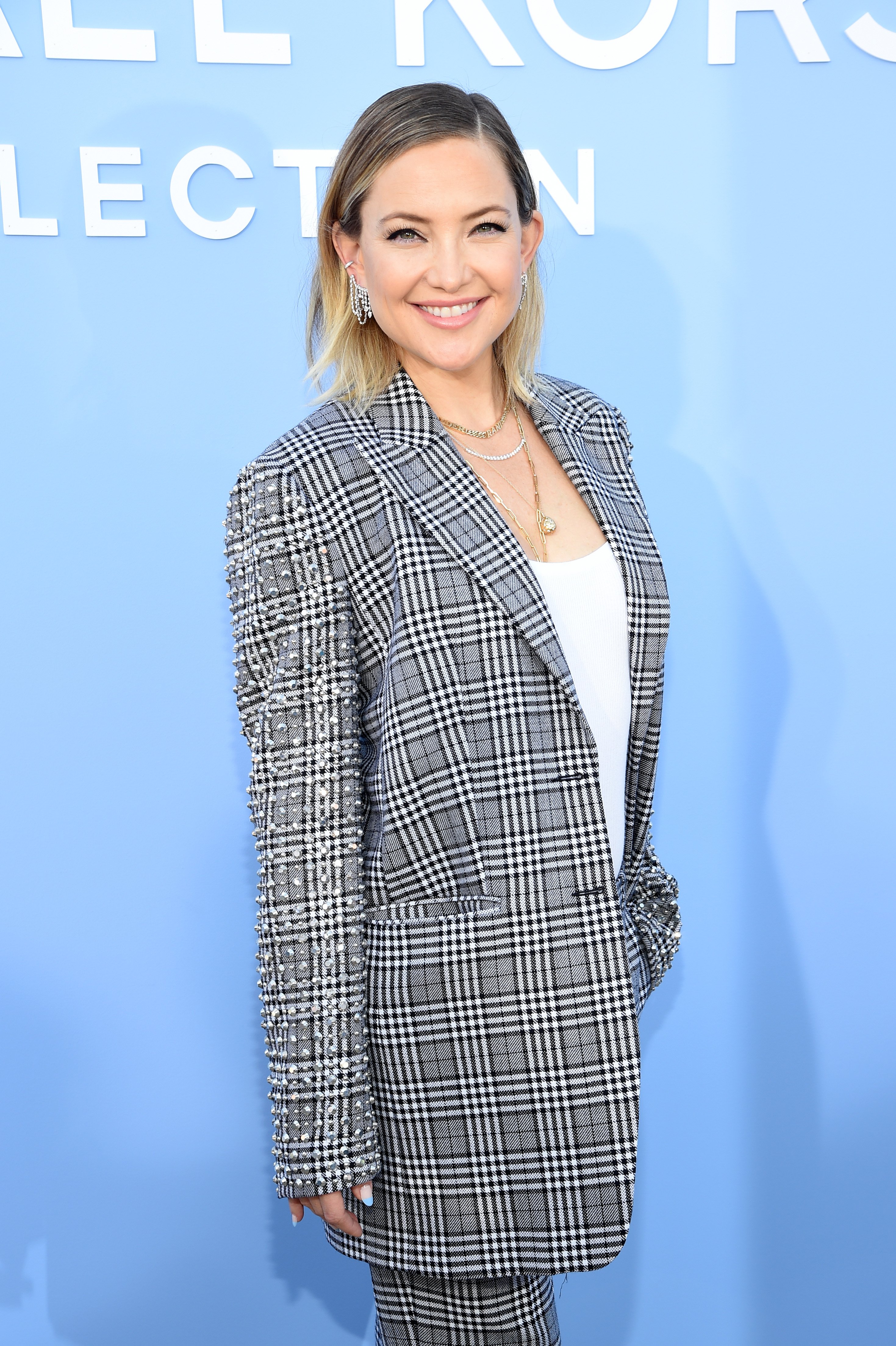 TURNING ON THE TANTRUMS
Shortly before Rani Rose officially turned 2, the toddler humorously illustrated where the term "terrible two's" found its origins.
Hudson began the previous week by posting a picture of Rani Rose amid a tantrum, something other mothers found relatable, and by the shrug emoji in the caption, it's clear how Huson handled the situation.
TURNING ON THE CHARMS
But Rani Rose also has so much more in equal measure. A performer with a big personality and an even louder voice, it's already shining through at her young age. One moment, in particular, had Hudson in awe of her young daughter, as she wrote:
"She loves to put lotion on everything and watching her delicately wash my mother's hands yesterday was like seeing nature at it's grandest and most empathetic." 
The cute toddler even helps her mother with her morning Yoga routine if she gets the opportunity. At the beginning of August, Hudson shared a video of her "little monkey," who strapped herself to her mom's legs during her Yoga routine.
Strong-willed from the moment of his birth.
HAPPY BIRTHDAY, RANI ROSE!
Sharing the special moment with her fans, Hudson posted the video of Rani Rose wherein she sang "Happy Birthday" to herself. Using building blocks as her microphone, the 2-year-old melted hearts with every note she sang, including her mother's, who wrote:
"Happy Birthday to my little girl! Can't wait to celebrate her. She's been practicing happy birthday for months, now she gets to take the stage."
BINGHAM'S BIRTHDAY
In July, Kate Hudson's middle child, Bingham turned 9. The actress shares him with her ex Matt Bellamy, and they both made sure to pay Bingham a special tribute on his birthday.
Bellamy called his son "the best" brother his siblings could wish for, while Hudson shared her nostalgia in a long post to social media.
Recalling the day of his birth, Hudson said that her children taught her who they are from the second they came into this world, and Bingham was no different. Strong-willed from the moment of his birth, Bingham showed that he marches to no beat but his own.