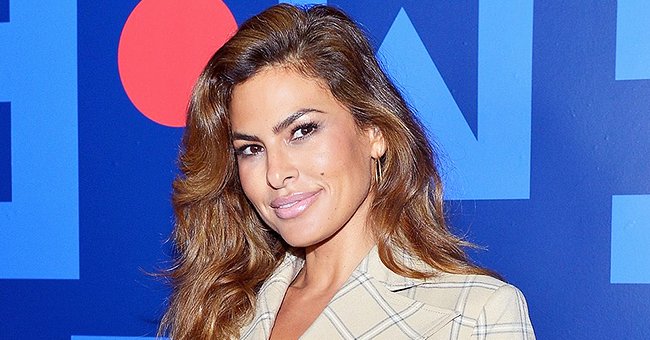 Getty Images
See Eva Mendes' Epic Response to a Fan Who Said Ryan Gosling Should Take Her Out More
Eva Mendes is known to be notoriously private about her romantic life. She recently gave the perfect response to a fan who said she should be making more public appearances with her partner, Ryan Gosling.
Celebrity status comes with a lot of perks, including the total adoration of fans. However, the attention of fans comes at an expensive cost to most celebrities — their privacy.
While some celebrities are well-adjusted to having their personal lives scrutinized continuously by the public, others work very hard to keep their personal lives private.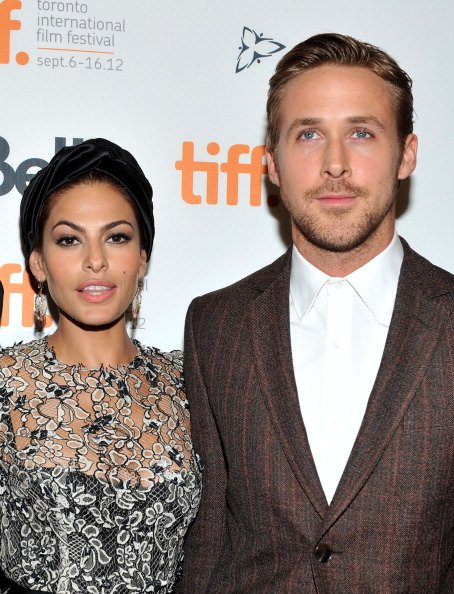 Eva Mendes and Ryan Gosling at Princess of Wales Theatre on September 7, 2012. | Photo: Getty Images
Delectable actress Eva Mendes, 46, is one of those celebrities known to be private about romantic life. The actress would rather enjoy quality bonding time with her husband in their home than a red carpet appearance.
On Sunday, Mendes shared a beautiful throwback photo of herself running on a beach, while wearing a black outfit. She shared the picture alongside the caption:
"went for a run on the beach this morning. No I didn't."
Mendes further explained that she had not been to the beach or went for a run throughout the year. The picture garnered several reactions from her fans, with many of them in awe of her beauty.
When one particular commenter urged the actress to tell her partner, Ryan Gosling, to take her out more often, Mendes gave the perfect response.
They have made only one red carpet appearance together.
In an exchange captured by Comments By Celebs, the "Ghost Rider" star responded, saying, "No thank you, I'm good. Rather be home with my man than anywhere else in the world."
Meanwhile, Mendes and Gosling met on the 2012 film "The Place Beyond the Pines." For nearly a decade, the couple has been together and welcomed their first child, daughter, Esmeralda, on September 12, 2014.
Nearly two years later, Mendes and Gosling expanded their family when they gave birth to their second daughter, Amada, on April 29, 2016.
Over the years, the couple has been very private about their relationship and rarely make public appearances together. They have made only one red carpet appearance together while promoting their 2012 movie, "The Place Beyond the Pines."
Additionally, Mendes never posts about her partner on her Instagram page. On his part, Gosling maintains a very low profile and does not have any public accounts.
Despite their very private relationship, the duo prioritizes their family above everything and shows off their strong bond through rare comments about their love for each other and their family.
Mendes and Gosling are undoubtedly two of the biggest stars of their generation. However, they have managed to create a separate world for their family to blossom away from the prying eyes of the public.
Please fill in your e-mail so we can share with you our top stories!