Lil Scrappy's Wife Bambi Shows Their Baby's Face in Spa-Themed Snaps and Bans Reposting — Here's Where to See It
Lil Scrappy's wife, Bambi, shared new photos of their newborn daughter. However,  she warned blogs from reposting the images which showed the tiny tot's face. 
Bambi has posted new pictures showing the face of her newborn daughter Xylo on Instagram. The reality star, however, banned media outlets from reposting the images.
One of the pictures from a recent spa day photoshoot showed Xylo curled up in a cute white chair. The little angel donned a mini white robe and a towel was stylishly wrapped on her head.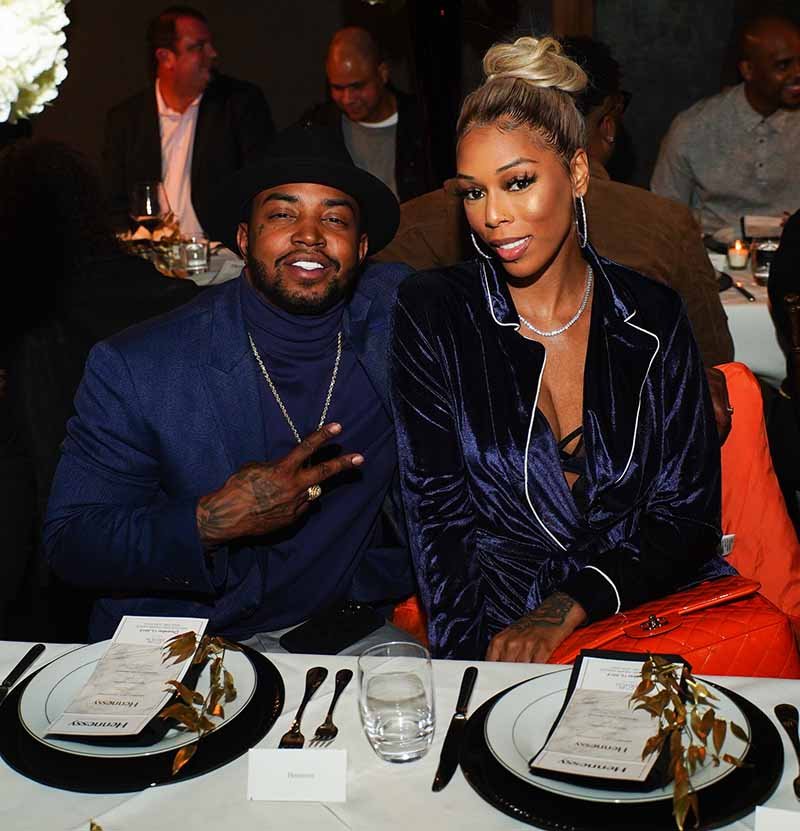 With her eyes tightly shut, the tiny tot had her head rested on one arm of the chair as she enjoyed a deep, peaceful snooze. The picture featured a toy spa equipment that added to the aesthetics of the snapshot.
The post also featured another closeup photo showing Xylo's gorgeous side view. Bambi accompanied the picture with a caption where she gushed over how pretty her baby looked. She wrote:
"My little princess @babyxylo2020 is 2 months today ??? she's always a mood??."
Bambi continued by adding that she is not permitting blogs and media outlets to repost her daughter's images. The adorable pictures had fans tripping as many took to the comments section to gush over how adorable little Xylo looked. Check out the pic here.
Bambi and her husband, rapper Lil Scrappy, welcomed Xylo in August. The couple are also parents to son Breland who was born in September 2018.
Scrappy takes his role as a father seriously and when the need arises, the rapper steps up to protect his children from harm.
The rapper is also a father to daughter Emani Richardson whom he welcomed from a previous relationship with Erica Dixon.
Scrappy and Bambi first announced they were expecting their second child earlier in the year. By April, the couple shared the gender of their baby with fans in an online gender reveal. 
After the reveal, Scrappy took to Instagram to express gratitude to God and share his excitement over having another girl. The rapper also added that he could not wait to start protecting his little baby, just like he protects his older kids.
Scrappy takes his role as a father seriously and when the need arises, the rapper steps up to protect his children from harm.
In August, Emani came under attack from Instagram users but soon enough, she had her famous father warning internet trolls not to pick on his baby girl.
With Scrappy's commitment to being a father, there is no doubt that baby Xylo will have all of the love in the world as well as a dad who will always have her back.