James Van Der Beek Is Moving from LA to Texas — inside His & Wife Kimberly's Old Home
James Van Der Beek and his family are saying goodbye to their Los Angeles home as they move to a new property in Texas. The "Dawson's Creek" star has made several memories in their old house that have been shared with fans.
After 10 years of marriage and raising five children in the City of Angels, James Van Der Beek and his family are embarking on a journey to Texas. The star shared the news via a post on his Instagram with a series of photos of his children and wife saying goodbye to their old home.
Although James and wife Kimberly, alongside their five children, are eager for the new chapter of their lives, they made lovely memories in their Los Angeles home.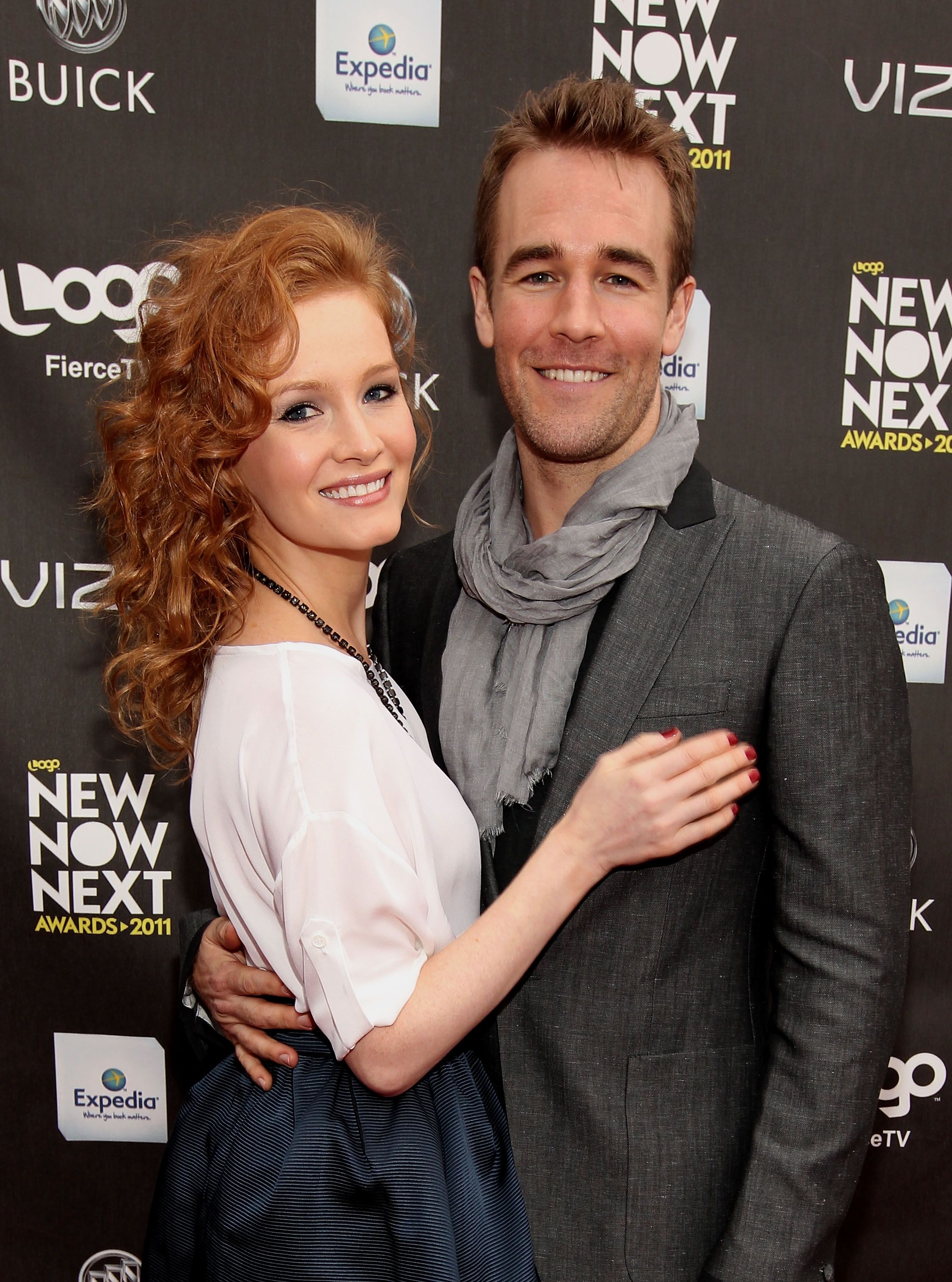 INSIDE THEIR OLD HOME
The lovebirds lived in the Spanish colonial property after their wedding in 2010 and raised their kids, Gwendolyn, Emilia, Annabel Leah, Joshua, and Olivia.
Earlier this year, they renovated the home, and have since given fans a glimpse of the tranquil space via frequent Instagram updates.
The humble abode had a large living room space with several cabinets for storage and a well-finished hardwood floor. The actor's bathroom featured a tub, a walk-in shower, and a large vanity where he thrilled fans with several lovely mirror selfies.
The master bedroom was adorned with several vintage artworks and had an archway. There is also Kimberly's enormous walk-in closet where she shows off her unique fashion sense.
The house boasted of a cozy kitchen with a large island and dining table enough for a household of seven. It also had a patio where the 43-year-old was once seen playing guitar.
As they all bonded and enjoyed each other during the quarantine, a lovely photo of the whole clan watching a projected movie on the dining wall tugged at hearts.
THE REASON THEY MOVED
During an appearance on "The Made Down" podcast, Kimberly opened up about their decision to leave Hollywood.  She explained that they were at a phase where they needed to get more in touch with nature and that although the city has been great to them, it was time for a change. In her words:
"So much life has been lived here. I'm going to go through a process to leave. I mean, I birthed three kids in the home I'm living in."
The former business consultant is thrilled about their epic move and has gladly documented her family's 10-day road trip to Texas, where they will then settle down.
JAMES'S MOTHER PASSES
As much as 2020 has been a year of adventures for the "Varsity Blues" star, it hasn't been without challenges. In July, James announced that his mother passed away at 70 after fighting a health battle that lasted for about a year and a half.
The actor paid tribute to his mother in an emotional post, explaining that he was still hurt and in shock even if he saw her demise coming.  Nevertheless, the father-of-five chose to see the positive as he expressed his joy because she was no longer in pain.
He then praised her many achievements as a gymnastics teacher, a wonderful grandmother, and a doting mother and promised to keep her legacy alive through his five children.
KIMBERLY SUFFERED A MISCARRIAGE 
A month before James' mom passed, the 43-year-old and his wife suffered a loss after Kimberly endured a heartbreaking miscarriage at 17 weeks. The actor shared the sad news via a post on Instagram. 
He explained that he and Kimberly were excited about welcoming another child following a public and devastating miscarriage in November 2019.
Unfortunately, the worst happened, and he felt helpless. Nevertheless, the family has managed to work through the pain to get to where they are now.