Kenya Moore Stuns in Pink Gucci Blouse and Shows off Her Chanel Handbag in a Photo
"Real Housewives of Atlanta" star Kenya Moore delighted her fans on Instagram with a recent post where she shared a picture of herself in an exotic outfit. 
Reality television star Kenya Moore looked exceedingly gorgeous in a recent post on her Instagram page. She shared a picture of herself relaxing on a chair in a beautiful outdoor setting. 
The television personality posed in a pink Gucci top which she paired with cream-colored pants that reached beneath her knees. She matched the outfit with red and purple heels.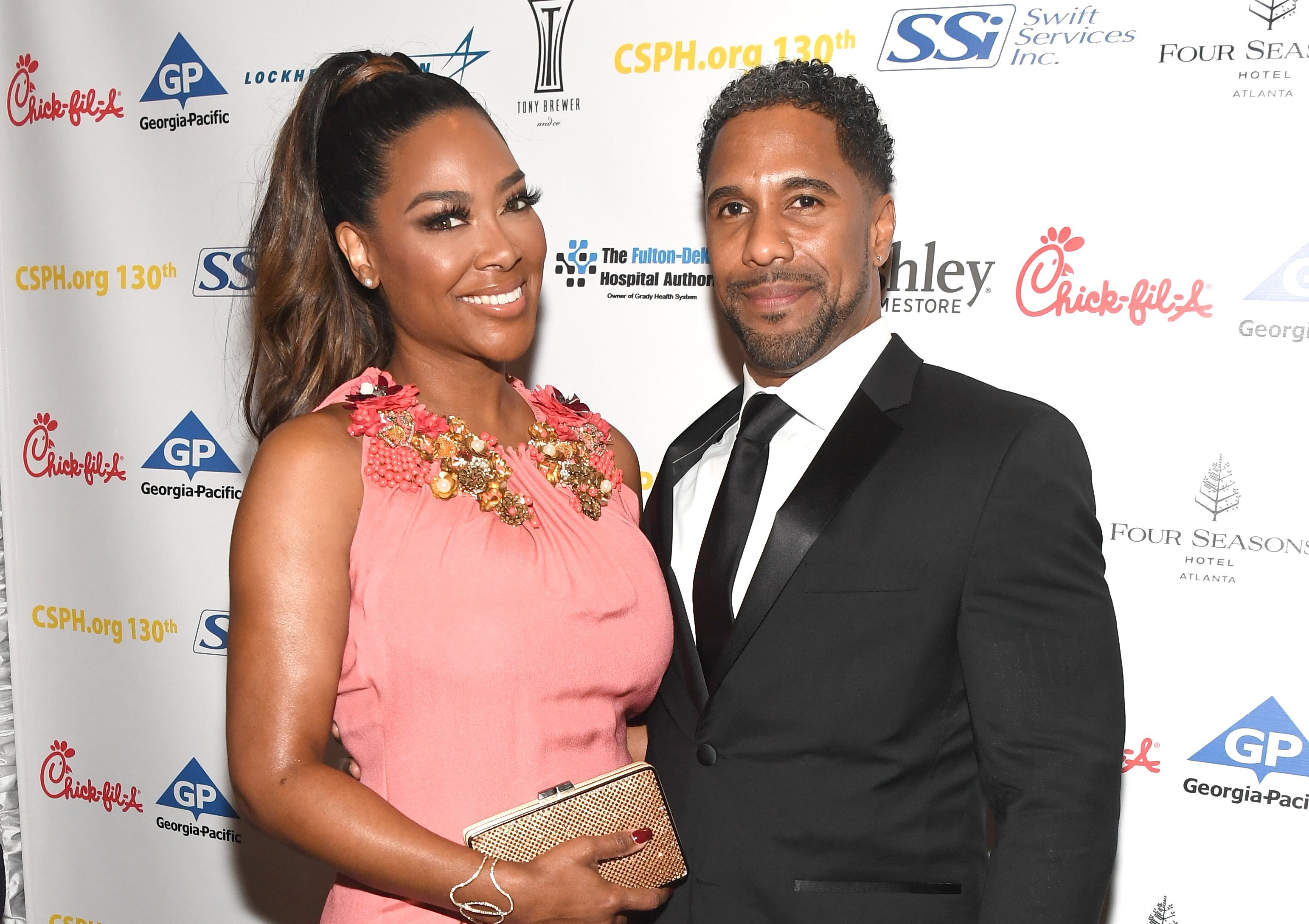 Moore also carried an expensive Chanel bag. She smiled affectionately, warming the hearts of many of her followers. Her long black hair also fits her perfectly. 
Moore accessorized her gorgeous appearance with big round earrings. In the caption to the post, she joked about her friend and RHOA co-star, Cynthia Bailey, writing:
"I thought I would bring a little sunshine to #LakeBailey."
Bailey, who took the snapshot, also commented on the post, saying Moore did not just bring a little sunshine but also brought a little shade. 
Moore responded to Bailey's comment by laughing out loud. Some of her fans commented on the post, using several adjectives to qualify her stunning look in the photo. 
RHOA fans are used to seeing Moore's constant battles with her archrival, Nene Leakes.
Moore's body had continually evolved over the years and experienced rapid quarantine changes when the Bravo star gained 25 lbs. However, she is unconcerned about her weight gain and remains body positive. 
In an Instagram post last month, Moore revealed her weight gain when she shared another stunning photo of herself in an orange dress,which she captioned:
"183 lbs!!! The quarantine has added 25lbs to my 5'10" frame. I don't mind if you don't mind."
Moore also added the hashtag, "love the skin you're in" to her caption, drawing praise from some fans who lauded her for being honest and embracing her weight gain. 
A week after announcing her weight gain, Moore stunned once more when she shared a sexy photo of herself in an animal print swimsuit, revealing her gorgeous curves and assets as she posed on a beach. 
NENE LEAVES RHOA
RHOA fans are used to seeing Moore's constant battles with her archrival, Nene Leakes. However, she looks set to breathe some air of relief following news of the latter's departure from the show. 
Moore seemed to be reacting to the news that Leakes had quit RHOA when she shared a selfie that showed her smiling and without makeup, saying she was happy about the opportunity of a fresh start.