Keyshia Cole Looks Blazing Hot in High Heels as She Shows off Her Tattoos — See the Photo
Acclaimed R&B singer Keyshia Cole wowed fans as she pulled off a fierce look in a dramatic black-and-white photo while displaying her killer high heels and beautiful tattoos.
Ever since she began her singing and acting career in 1998, Keyshia Cole has never dulled her sparkle. Cole continues to thrive in the entertainment industry.
The 33-year-old songstress has been through several challenges, but she does not allow anyone and anything to rain on her parade. On October 2, Cole posted an empowering photo on Instagram.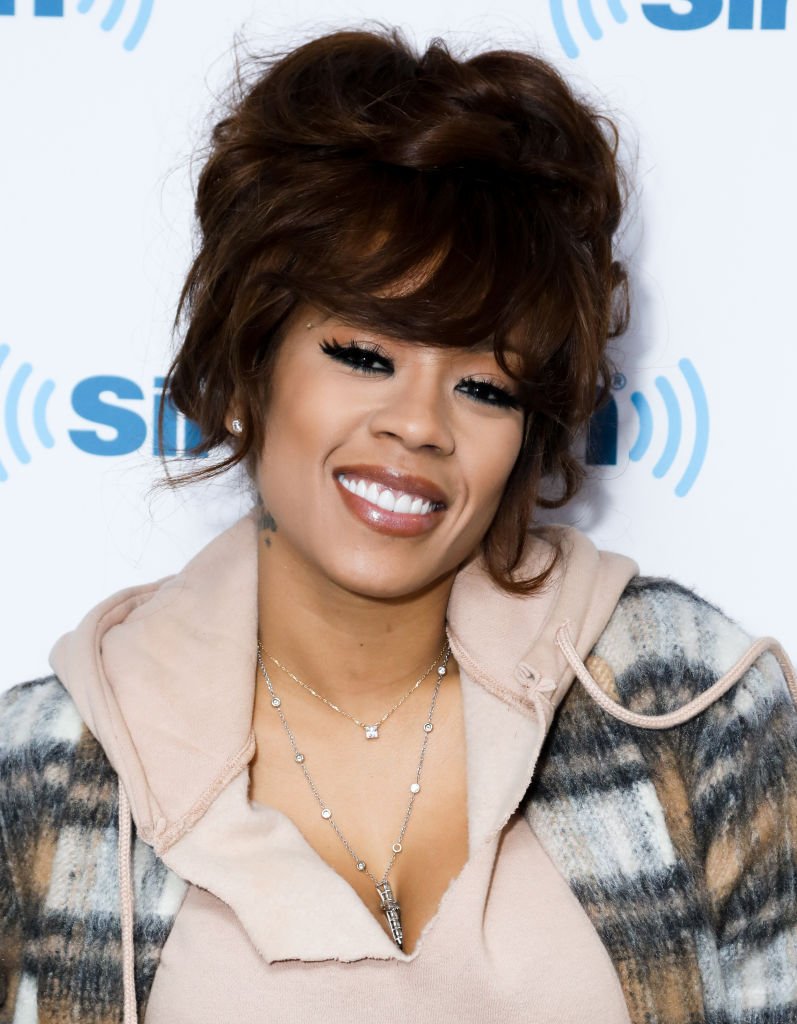 In the black-and-white picture, Cole is seen crouching down the ground dressed in athletic wear. From all angles, the "Love" singer looked flawless. 
Cole seems to have jumped on today's fashion trend as she matched her outfit with a pair of black heels, giving herself an extra boost of confidence while serving a look at the camera.
She showed off her cool tattoos on her right wrist and left arm. Her heels served their purpose as these highlighted her cute ink of a teddy bear with a heart on top of her ankle. 
Alongside Cole's image, the singer wrote up a caption about being humble as people continue to play around for being meek. She wrote: 
"Sometimes your humbleness makes people think they can play with you."
Many fans reacted to the "Heaven Sent" singer's picture which quickly amassed more than 210,00 likes. A female fan noted that Cole is oozing with fire and power in the picture. 
Cole's picture might be her subtle way of saying that she is entering a new phase in her life. She has finalized her divorce earlier from NBA star Daniel Gibson after three years of a legal battle.
The singer has agreed that there will be no child support or spousal support in her divorce settlement. However, she and the basketball athlete have agreed to share joint custody of their 10-year-old son, Daniel Gibson, Jr.
As Cole tries to focus on herself, MMA fighter Anthony Taylor attempts to chase her, but she politely turned him down.
The "Love & Hip Hop" star took to Instagram on September 4 to share her good news that she and Gibson had finally settled their divorce.
She posted a photo of herself beaming with joy. She was wearing a red sweatshirt, denim shorts, and a pair of high-cut sneakers.
In her caption to the picture, she wrote that she had no more burden and explained that she felt good about having her marriage officially ended. 
Not only is she free from Gibson, but Cole is also living a single life after she ended her relationship with 24-year-old rapper Niko Khale who seems to be having a rough time dealing with the break-up. The couple shares a one-year-old son, Tobias.
As Cole tries to focus on herself, MMA fighter Anthony Taylor attempts to chase her, but she politely turned him down. The singer thinks it's not the right time to enter into another relationship.