See Fantasia Barrino's Daughter Zion Rocking a Nose Ring in a Recent Instagram Update
Zion Barrino, the daughter of American singer and songwriter Fantasia Barrino, wowed fans on Instagram with a picture post that showed her wearing a nose ring. 
Fantasia Barrino's daughter, Zion Barrino took to her Instagram story to share a picture update with her fans. In the post, the 19-year-old wore a black hoodie and posed with her right hand placed on her chin. 
Zion smiled a little while staring at the camera with her beautiful eyes. She had a nose ring on and a couple of silver earrings on her right ear.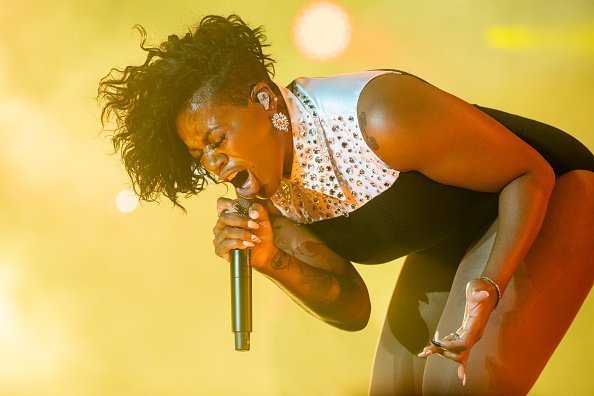 The beautiful teenager also wore a red hairdo that matched perfectly with her pretty face. She also wore light makeup and looked at ease in the gorgeous snapshot.
Zion, who turned 19 in August, is a high school graduate and has amassed quite a massive following on her Instagram page with over 124,000 followers while she follows just 353. 
Zion looks just like her mom who gave birth to her as a teenager. That resemblance has been noticed in some of the photos either Fantasia or Zion have shared on social media. Fans have also attested to the fact that Zion is her mom's twin. 
Fantasia shares Zion with her ex-boyfriend, Brandel Shouse. She is also mom to a son, Dallas Xavier, whose paternity remains unconfirmed with the public. 
Fantasia said her mom and grandma tried to warn her about some things, but she did not want to listen to them.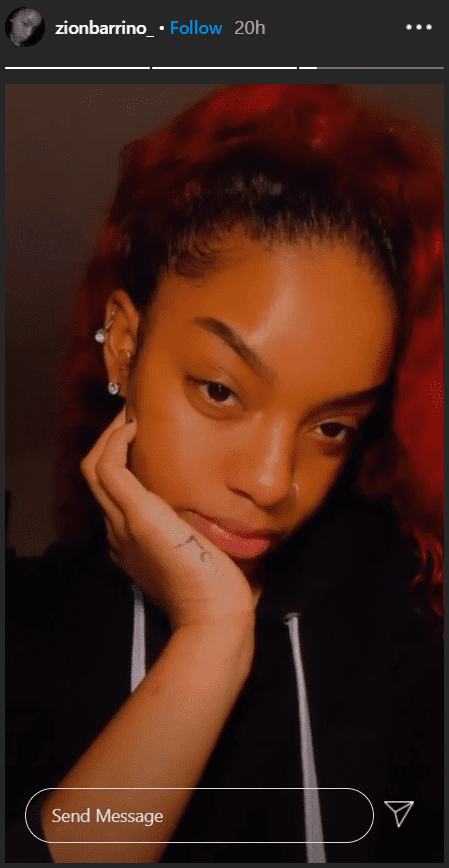 Not much is known about Zion who is living her best life out of the spotlight, though she enjoys spending time with her mother and younger brother. 
Fantasia and Zion have come a long way. The latter has been with her mom throughout the singer's struggles before her breakthrough came after her victory at 2004's "American Idol." 
Though Fantasia ended up being successful as a teenage mom, showing adolescent pregnancy can have a happy ending, she believes it is a path that one must avoid. 
Fantasia said her mom and grandma tried to warn her about some things, but she did not want to listen to them because she felt they did not know the "new school" things and did not know what she was going through. 
However, in hindsight, she realized they said those things to her based on their experiences, adding that she would have waited if she could. 
Fantasia is married to Kendall Taylor. Theirs is a loving relationship that has helped her overcome all the abuse and pain she endured in her past relationships. She also went through personal problems and attempted suicide in 2010 by overdosing on aspirin. 
About that incident, the 36-year-old told Billboard that was a broken woman. However, she found the strength to rebuild herself, learned to love herself more, got closer to God, and restarted her career before finding Taylor, the answer to her prayers.