Fantasia Buys 19-Year-Old Daughter Zion a Luxurious Fast Car — See Mixed Reactions from Fans
American singer-songwriter Fantasia Monique Barrino recently bought her 19-year-old daughter Zion an expensive fast car and fans weighed in on the splurge. 
Fantasia Barrino recently bought her 19-year-old daughter Zion a luxurious fast car. The star made the announcement through a photo on her Instagram yesterday.
After the mother and daughter posted the photo, it gained mixed reactions from her fans and followers. Some fans had good things to say about the development while others expressed their disapproval.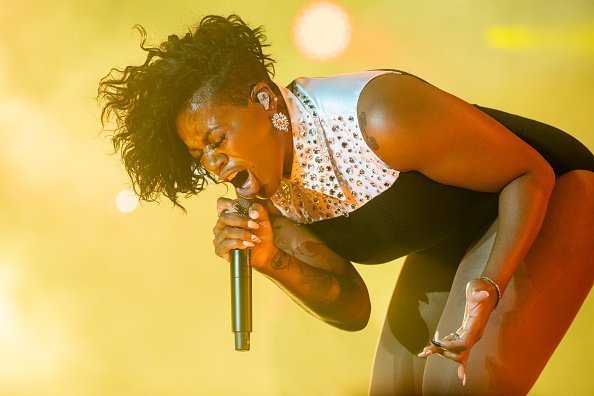 A particular displeased fan opined that Zion was spoiled and should have worked to make money for the car instead. Another, however, came to her defense and said that there was nothing wrong since Barrino could afford it.
A fan also expressed his shock while another gave the 19-year-old her blessings with a heart emoji. A besotted fan expressed approval, saying Zion deserved the gift and another urged her to drive safely. He said: 
"Awe that's so sweet, Tasia. Drive safely Zion ♥️??"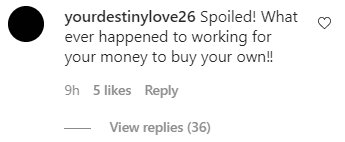 Over the years, it was clear that the mother and daughter share a special bond. Though Zion reportedly keeps a low profile, it is hard to miss the striking resemblance between the pair. 
Barrino was 16 when she had Zion with her ex-boyfriend, Brandel Shouse. She later had son Dallas Xavier in 2011, allegedly with a married man, Antwaun Cook.  Zion, who turned 19 in August, is a high school graduate. 
This success was a breakthrough for the teenager as it immediately shot her into the limelight. 

Life was, however, not a fairytale for Barrino at the start. To make ends meet, the singer struggled through multiple abusive relationships until her big break in "American Idol" when she was 19.
With an emotional performance on the show, the singer went on to win the title. This success was a breakthrough for the teenager as it immediately shot her into the limelight. 
This was a dream come true for the star as she could then afford to give Zion a better life. In the following year,  she released a song titled "Mama To Be" which detailed her struggles as a victorious single mother. 
Last year, on her daughter's 18th birthday, Barrino reportedly posted a lengthy tribute on her Instagram feed. In the heartfelt post, the singer opened up about their life experiences and gushed about her love for Zion. 
Early this year, the singer, with her husband Kendall Taylor, was said to have welcomed their second grandchild, Kyan Jeremiah. The bundle of joy was born to Taylor's son and wife. 
With much joy, Barrino and Taylor took to their Instagram to share the wonderful news. The pair also opened up about the blessing on their popular talk show, explaining that being grandparents had shifted their priorities.