See 'Clark Sisters' Star Raven Goodwin's Amazing Weight Loss Progress
"Clark Sisters" star Raven Goodwin is stepping up her game by being committed to an active lifestyle. She posted on social media a photo showing her incredible weight loss.
Raven Goodwin is now on her road to a healthier way of living. There is no stopping the 28-year-old actress from achieving her goal to become fit and fabulous.
On October 2, she posted on Instagram a picture of herself looking at the mirror. She is seen wearing her color-coordinated activewear which she bought from Lovely Bodies Health and Wellness.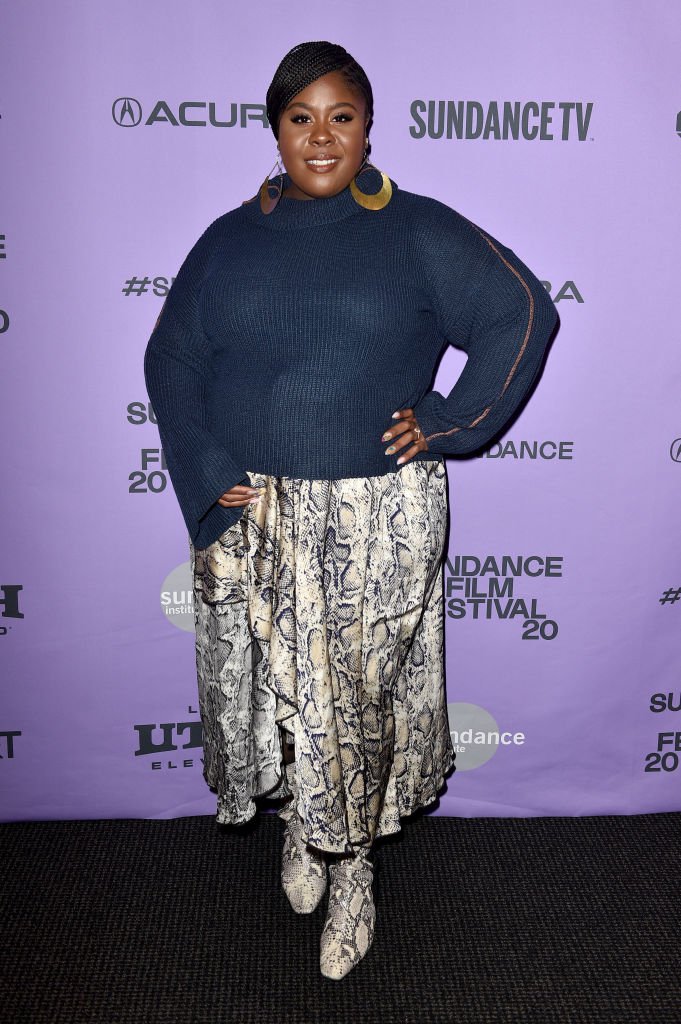 Aside from her activewear that has tiny prints of weight-lifting equipment, Goodwin is also wearing a black long sleeve shirt which she hung on her neck. She seems proud of the changes she sees in the mirror.
In the photo, she lost a massive amount of weight - a beautiful result of her hard work. To balance her sporty look, she donned a cute necklace to look stylish while hitting the gym.
Goodwin's journey to a fit lifestyle came after she and fiance Wiley Battle welcomed their daughter Riley Rosa Bell Battle in April. The little girl has been the actress's inspiration to become the best version of herself.
Goodwin, who earned the title "curvy fashionista" last year, wrote beside the picture that she has a 20-pound weight goal for October and coined the term "SQUATober." 
Many fans believe that the "Good Luck Charlie" star can achieve her desired body weight as they expressed supportive messages in the comment section. One fan adored her new look and said:
"??You look great!!!!" 
The "Glee" star's photo seems to mark a turning point in her life. In 2015, she was involved in a brawling incident inside a restaurant after another woman body-shamed her.
Goodwin, who was trying to enjoy a night out with friends, was thrown out of Waffle House after an altercation with the female customer. 
Many little Black girls also look up to her as she is one brilliant woman full of confidence who understands her worth.
Though she faced a rough time in the past, Goodwin did not let controversies stain her reputation as an actress. She continues to thrive in the industry at her own pace.
Besides being a doting mother and a hard-working actress, she also became a show regular in two series in 2018. She earned regular spots in TV sitcoms, "SMILF" and "Being Mary Jane."
Goodwin has been an inspiration to all Black women and mothers. Many little Black girls also look up to her as she is one brilliant woman full of confidence who understands her worth.

Like her stylish mother, little Riley seems to be a future fashionista. Goodwin delighted fans when she posted a photo of her baby on Instagram, a rare move made by the actress.
In the photo, Riley donned a cute denim jumper and a tiny ribbon on top of her curly hair. Even if she turned away from the camera, the little looks adorable in her outfit.