Ryan Gosling Called His Life with Eva Mendes and Their Kids Heaven — inside Their Love Story
Ryan Gosling has been playing romantic leads in some of the biggest Hollywood hits, but in real life, his only leading lady is the lovely Eva Mendes.
Fans have been sighing over Ryan Gosling as a romantic hero in "The Notebook" and "La La Land," but the actor has eyes for only one woman: actress Eva Mendes, who moviegoers will remember as Will Smith's crush in the hit rom-com, "Hitch."
Gosling and Mendes have kept their love life under wraps, and are known to be committed to keeping their children out of the limelight, but recently the actor couldn't resist gushing about Mendes, and their life together: It's Heaven.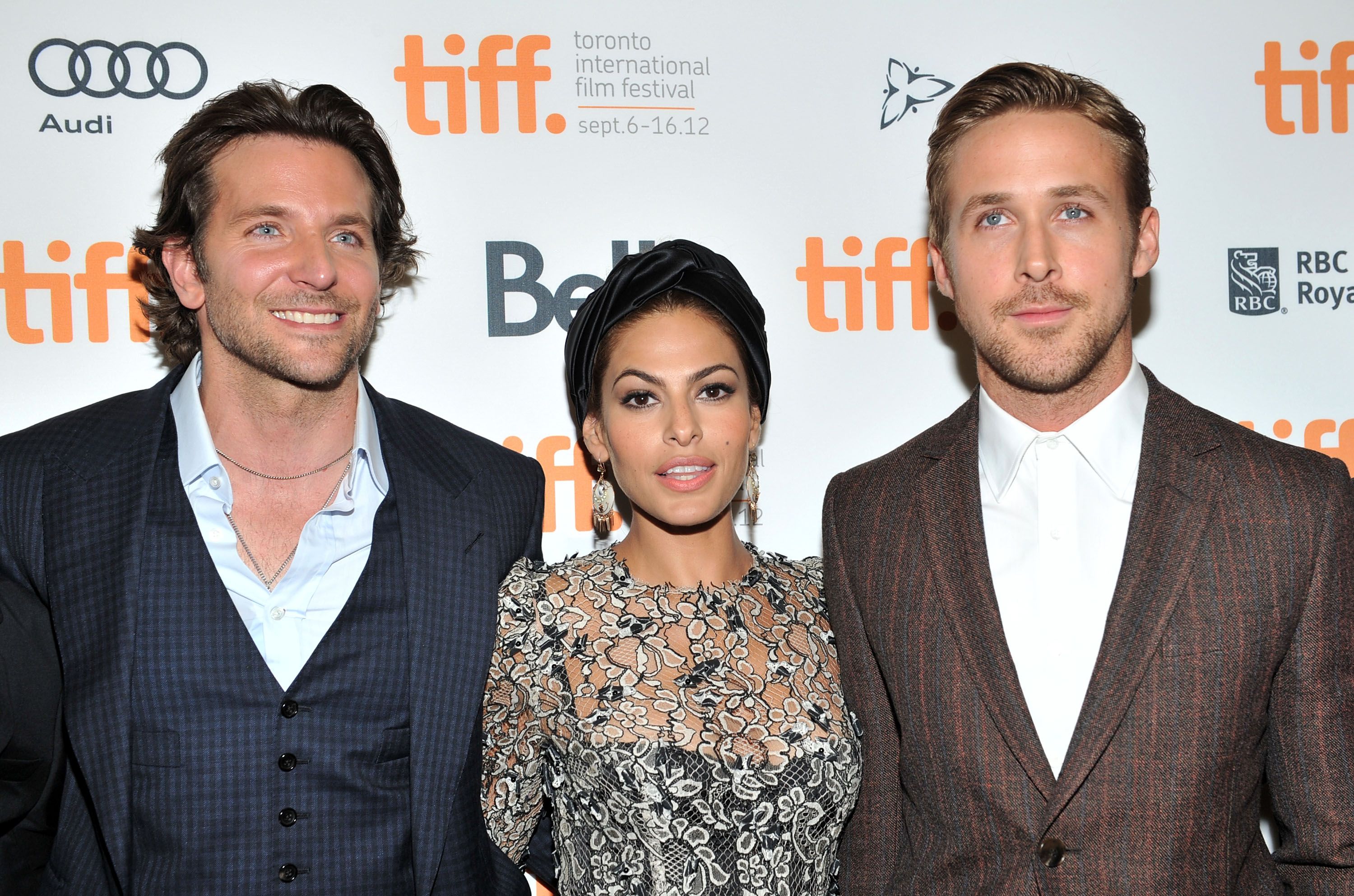 LIVING IN HEAVEN
Gosling is known for dating his leading ladies. He had a romance with Sandra Bullock with whom he co-starred in "Murder by Numbers," and his on-screen chemistry with "The Notebook" costar Rachel McAdams sizzled off-screen into an on/off-romance that lasted until 2008.
Then, in 2011, Gosling was cast in "The Place Beyond the Pines," a drama in which he co-starred with Bradley Cooper, and the stunningly beautiful Eva Mendes. Gosling and Mendes, who already knew each other,  fell in love, and have been together for the last nine years.
THE PERFECT WOMAN
The notoriously private couple, who have only ever been seen on a red carpet together once ("The Place Beyond the Pines" premiere) have occasionally shared their feelings about each other publicly.
One such occasion was when Gosling was asked by a reporter what he looked for in a woman, to which the actor replied simply:
"That she's Eva Mendes. There's nothing else I'm looking for."
THE PERFECT MAN
Mendes speaks just as glowingly of Gosling, about what an incredible father he is, as well as an amazingly talented chef and baker -- which came as a surprise to his fans.
Mendes is also Gosling's biggest fan and speaks often of the Academy Award-nominee's outstanding performances in some of the best films of the last decade, including "Drive, "Half Nelson," and "Blue Valentine."
Gosling and Mendes both feel that their privacy is precious, especially as they are both A-list celebrities
The actress, who has taken a break from acting since 2014, when she welcomed their first child, daughter Esmeralda, spoke about Gosling's talent: 
"He was so incredibly heartbreaking in Bladerunner (...)  And his portrayal of Armstrong [in First Man] was so subtle and powerful."
The two are never seen together, have not married, and never post photos of each other or their children. When questioned about their media blackout, Mendes explained that until such time as her daughters are old enough to consent, she won't be sharing their images.
Gosling and Mendes both feel that their privacy is precious, especially as they are both A-list celebrities. After all, being famous is part of their job, and it's not healthy to take your work home.
Being parents is a huge part of their lives, Mendes confesses, and a beautiful, joyful experience. Mendes and Gosling now have two children: Esmeralda is 6, and their youngest daughter Amada is 4. 
Mendes, who welcomed Esmeralda at the age of 40, admits that she hadn't considered having children before she became involved in a relationship with Gosling. She said:
"Ryan Gosling happened. I mean, falling in love with him. Then it made sense for me to have...not kids, but his kids."
Gosling has attributed his success in his career to Mendes' taking care of their children while he forges ahead, effectively putting her acting career on hold for the sake of their family. The actor spoke about living with Mendes and the girls:
"I never knew that life could be this fun and this great. It's heaven. It's like walking through a field of flowers every day. I live with angels."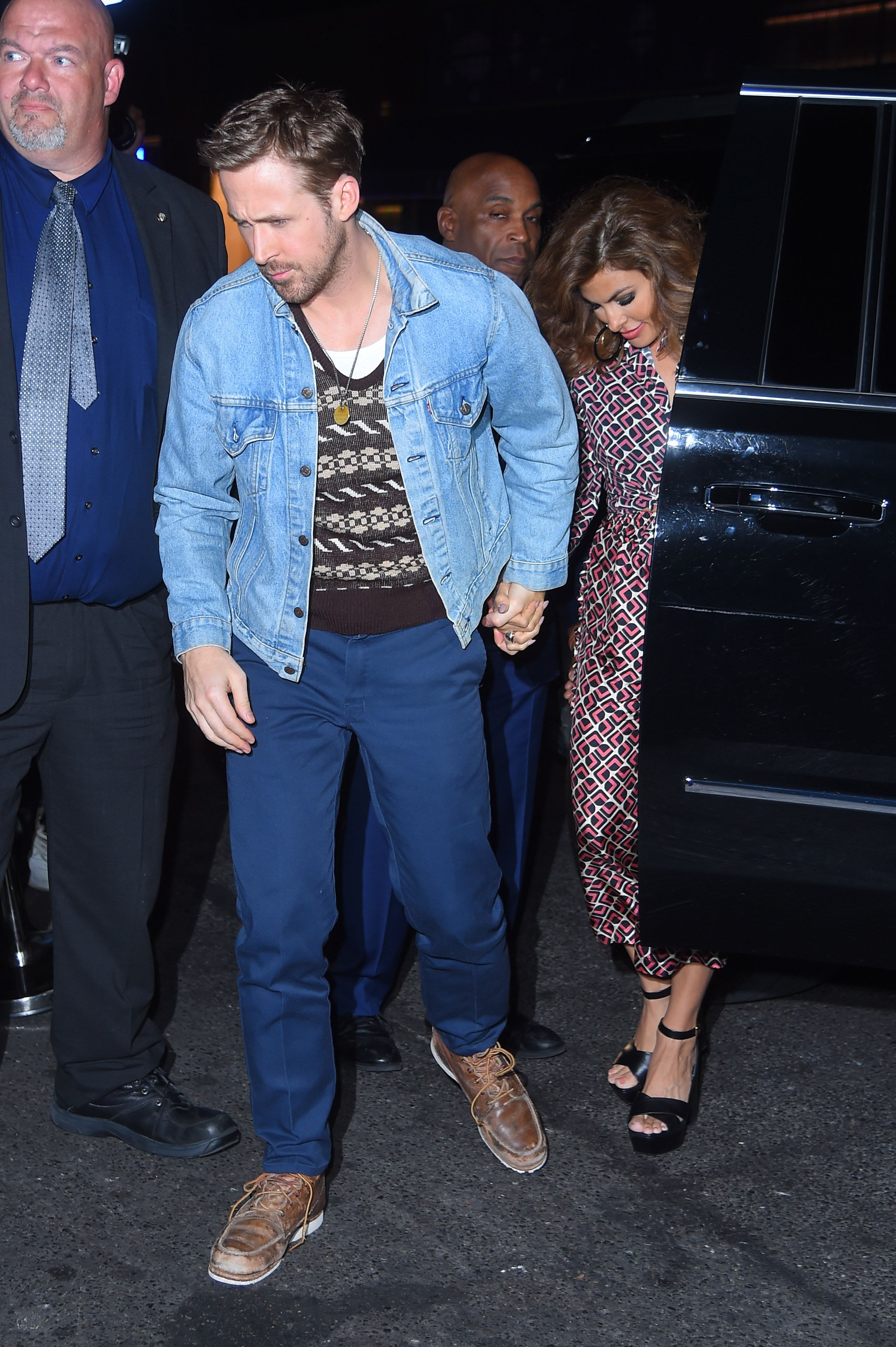 In a business in which so many high-profile couples break up over the pressure of public scrutiny, Mendes and Gosling are thriving, living their best lives and raising their beautiful family.
Fans who want to see more of Gosling will have the chance to enjoy his work in two forthcoming films: "The Gray Man" and a reboot of the horror classic, "The Wolfman," both due for release sometime in 2021.