Kelly Ripa Shows off Her Tiny Waist in Chic Leather Dress after Celebrating 50th Birthday
Kelly Ripa seems to be defying age as she flaunts her gorgeous form on her Live show in a statement dress, a few days after celebrating her 50th birthday.
Popular television show host, Kelly Ripa, stunned her viewers in a gorgeous leather dress on the latest episode of her eponymous show, "Live with Kelly and Ryan."
IRO designed the TV host's dress with striking black leather. The wrap dress had puffed elbow-length sleeves with a low cut neckline, a thin leather belt, and a slightly ruffled base.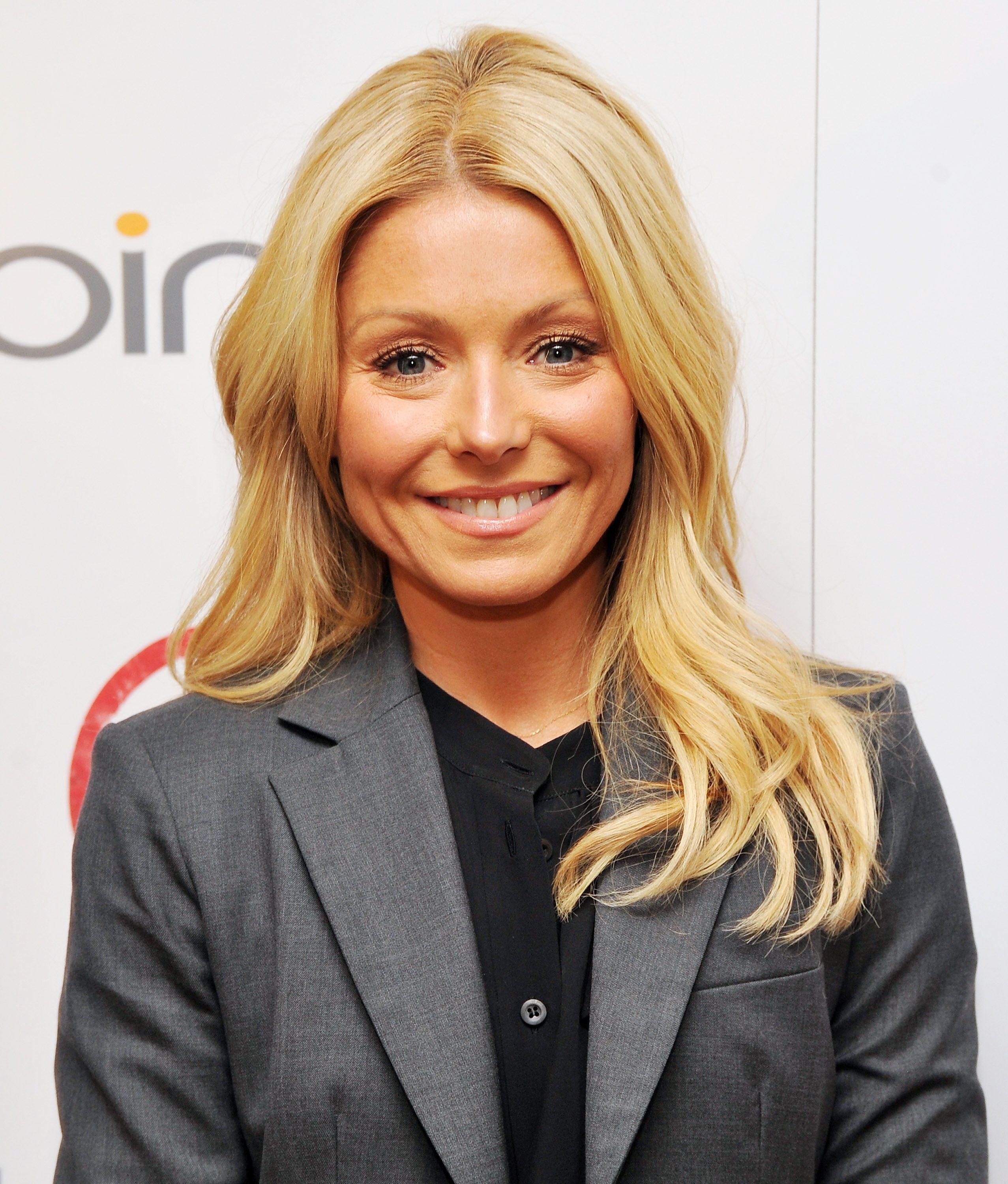 The dress ended right above Ripa's knees while dark snug tights continued to her feet and disappeared into brown printed heels. Her blonde hair was parted down the middle while her makeup featured natural brows and burnt orange lip stain. A double-layered gold necklace capped off the look.
This was her first time in the studio since her 50th birthday on the 2nd of October, and her viewers were excited to see her. Her pre-show video on Instagram showed her getting ready for the broadcast and grossed about 17,000 views.
Ripa is living her best life as she celebrated her birthday alongside the triumphant return of her show. The show took up the number one slot in the premiere week, which is no small feat, replacing Dr.Phil.
Ripa's eldest daughter, Lola, warned her not to share any nude photos with the public.
The mother of three shared several photos from her birthday with her fans. The images showed beautiful flower arrangements, glittery transparent helium balloons, and a mouth-watering snack plate.
The photos also showed a cute gift box and a pink envelope addressed to her from her husband. Ripa also got a stunning disco-themed silver marble cake.
The 50-year-old is blessed with an amazing husband and three children she seems to have excellent relationships with. Ripa's eldest daughter, Lola, warned her not to share any nude photos with the public to celebrate her 50th birthday, like Gwyneth Paltrow did for her 48th.
Ripa has been married to Mark Consuelos for 24 years, and the couple seems to still be in love as Consuelos recently shared that he is attracted to not only her physical body but also her mind while stating that she is an avid reader.
Both Ripa and Consuelos enjoy working together with each other, having recently won the right to make the book "Mexican Gothic" into a television series with Hulu.