Teyana Taylor Shows off Amazing Postpartum Body in Skinny Dress — Check It Out
Weeks after welcoming her second child, Teyana Taylor takes to her Instagram to flaunt her postpartum body wearing a skinny dress.
Teyana Taylor shared a series of pictures on Instagram as she flaunted her incredible postpartum figure in a fitting dress. For the singer, staying fit and being in shape is a priority.
Taylor welcomed her baby, Rue Rose to the family a few weeks ago, but that did not stop the singer from looking stunning and dazzling in a skinny dress.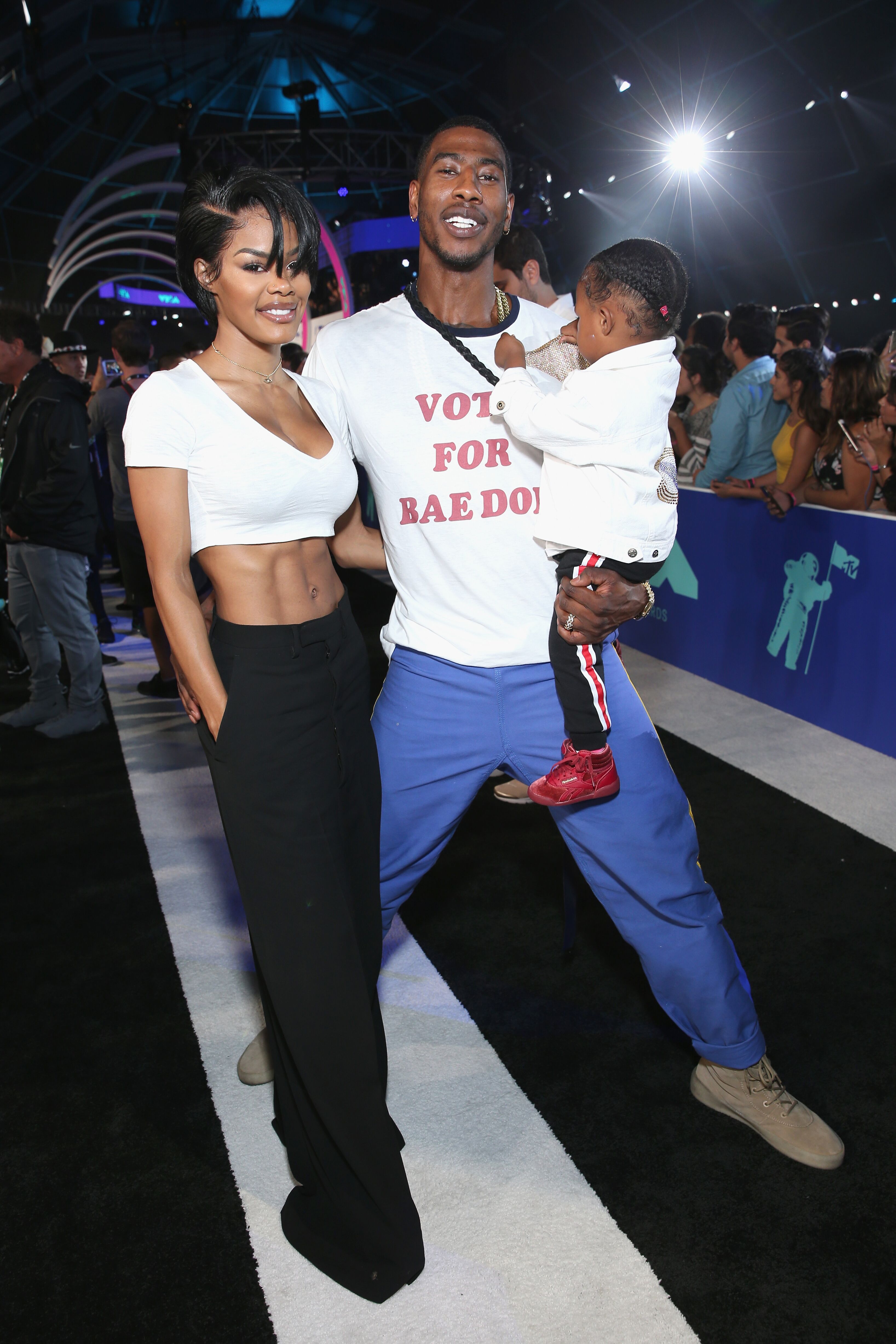 Taylor shared three pictures on Instagram, which appeared to be taken on a balcony or deck of some sort as there was a picturesque view of the city below. She ensured she showcased every inch of her figure for the camera.
The "Wake Up Love" singer dazzled in a gray skin-tight long-sleeved dress. The outfit also featured a plunging neckline alongside a chic Prada bucket cap and an eye-catching pair of white sneakers. She captioned the post:
"I was not ready but issa mother of purrrrrrrrrr in my @prettylittlething."
More than 6,000 fans took to her comment section to express how impressed they were with her stunning looks. "You just had a baby!!" One fan exclaimed while another added that the singer looked stunning as always.
According to reports, the 29-year-old singer and her husband, Iman Shumpert, welcomed their baby in their bathroom without any hospital assistance, just a day after their baby shower. 
Taylor and Shumpert previously became headline news after she was said to have had her first baby, Junie, in a similar fashion in 2015, with Iman handling the delivery himself. 
TAYLOR'S CAREER
Taylor first signed with Pharrell Williams' label, Star Trak, before switching over to join Kanye West's G.O.O.D. Music label in 2012. In an interview, Taylor reportedly described West as a long time friend and mentor who she admired.
Taylor's third studio album, "The Album," is said to be an assertion of her sexuality in a world that often desexualizes mothers. She makes a strong statement with her new album, being a mother and a wife. 
RELATIONSHIP WITH IMAN SHUMPERT
Taylor's relationship with her husband, basketball player Shumpert, has been one incredible journey for the 29-year-old singer.
Taylor revealed during an interview that their relationship did not kick-off as love at first sight and also said that an "edible arrangement" brought them closer.
Shumpert has been the subject of rumors saying he cheated on his wife with his teammate, Tristan Thompson's alleged side chick. However, Taylor denied the rumor on Twitter, quenching any notion of trouble in her marriage.