Slimmed down Rob Kardashian's Daughter Dream Shows off Her Long Eyelashes and Precious Smile
Rob Kardashian shared an adorable picture of his daughter Dream that showed off her long eyelashes and cute smile and this has fans beaming with joy.
Children are adorable. Their cute smiles and delicate features have a way of endearing them to the hearts of those around them. This is the case of Rob Kardashian's daughter Dream after her father shared the latest photo of her.
Proud dad, Rob Kardashian, took to his social media platform, Twitter, to share a picture of his adorable daughter Dream and his fans have nothing but love for the little girl.
Dream, who would be turning four next month, looked cute in her multicolored beanie and red sweatshirt as she leaned against a table while beaming with a smile at the camera.
The camera's closeness to her face highlighted the light creases around her smile line and her long curly eyelashes could be seen framing her cute eyes. Captioning the image, Rob said:
"I love You!!!"
The cute image raked up a total of about 18,500 likes with 225 retweets and fans had a lot of nice things to say about Dream and her father.
Some expressed that Dream was growing up to become a beautiful young woman as she had all the beautiful and natural features needed. Speaking on Dream and Rob's relationship, someone said:
"She is adorbs. Those lashes are to die for! She is so lucky to have you for her Daddy!! You will always protect her."
I Love You!! 🥰🥰💙💙 pic.twitter.com/6bUJh0UWdf

— ROBERT KARDASHIAN (@robkardashian) September 30, 2020
Rob and his estranged partner Black Chyna welcomed Dream in November 2016, and although they try to do their best to be co-parents, things have been rocky between them following their split in 2017. 
Interestingly, Rob has been on a weight loss journey over the years and he has been getting encouragement from his sisters, Kourtney, Kim, and Khloe Kardashian. His mother, Kris Jenner, has also been supportive.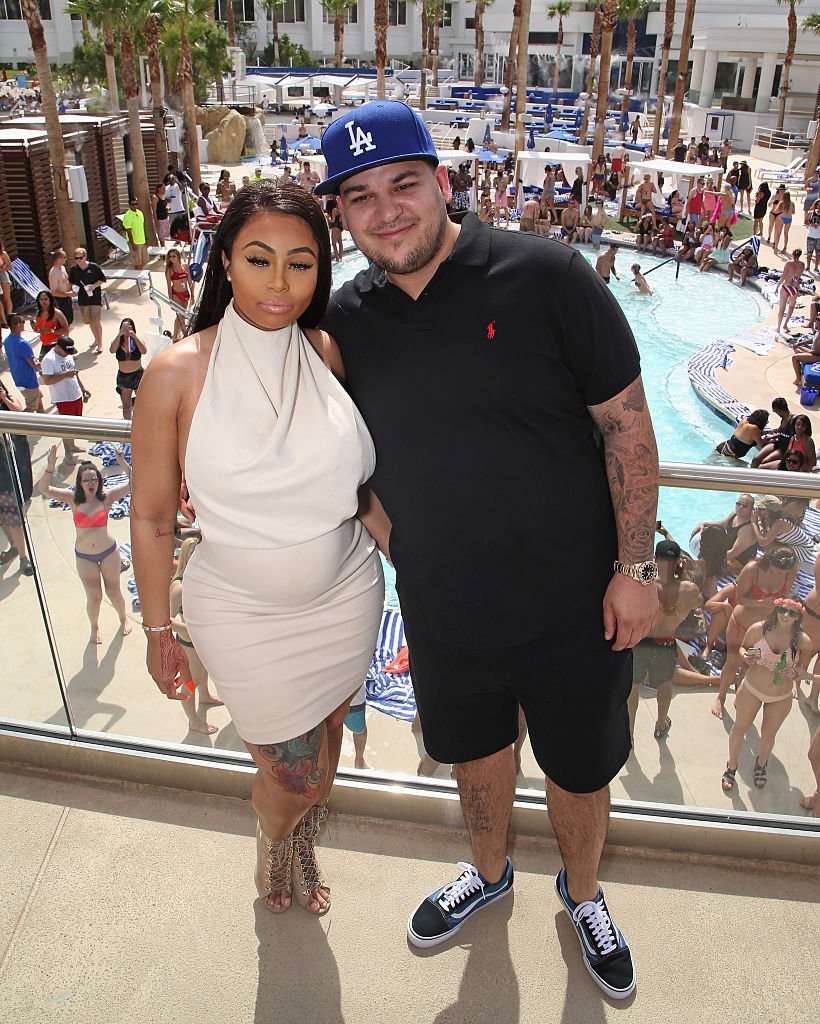 The love and care for Rob was evident during Khloe's birthday when all of them gathered together to spend time celebrating her. From his cute smiles to his goofy face, Rob was seen having a great time surrounded by his family.
While he might not enjoy sharing images of his daughter all the time, Rob never fails to show his love for Dream by spending time with her away from the public eye in order to build a great relationship, and his family is appreciative of his efforts to be a great dad.
With the "Keeping Up With The Kardashians" final season airing in early 2021, the family has decided to end the show and focus their energy on other things. While the next direction is unknown, Rob and his daughter would inevitably be spending the time creating lovely father-daughter memories.