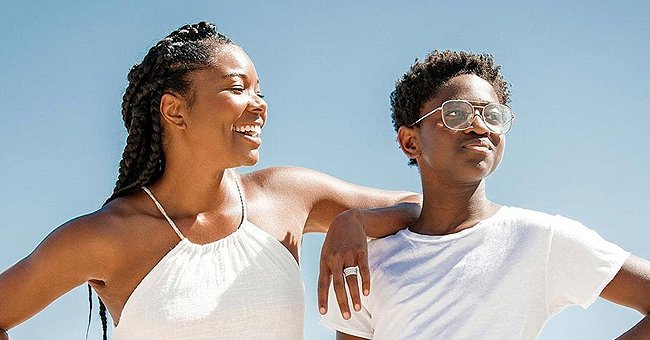 instagram.com/gabunion
Gabrielle Union Opens up about Her Step-Daughter Zaya Coming Out as Transgender
The "L.A.'s Finest" star and her athlete husband have been the most supportive parents during their daughter's coming out as transgender, with the actress recently opening up about it in an exclusive.
47-year-old actress Gabrielle Union has had a very uncommon last six months, like most of us, due to the COVID-19 pandemic. But she recently opened up about how she treasured having been surrounded by her family during these unprecedented times.
As Union recently told Marie Claire, in an interview over Zoom originally done in July, it was the first time in her 20-year career that she had been "trapped […] in one location," and that the constant proximity of her husband and children gave her "a lot of peace."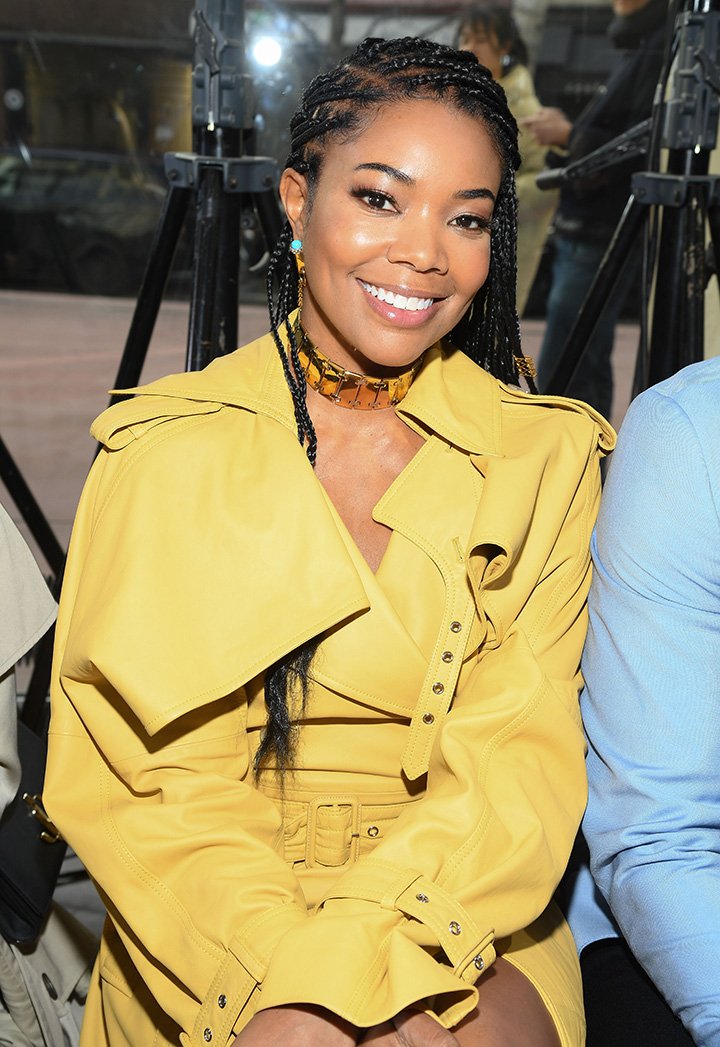 Gabrielle Union attending the Lanvin Menswear Fall/Winter 2020-2021 show as part of Paris Fashion Week in Paris, France in January 2020. I Image: Getty Images.
And it is not like there isn't a lot of reasons to be anxious as many in the US have been during this turbulent year that also saw her dismissal from "America's Got Talent," the explosion of the Black Lives Matter movement, the California wildfires, and the novel coronavirus pandemic, among other things.
"Anxiety on top of anxiety on top of anxiety," Union said to describe her most difficult days in recent months.
HER STEP-DAUGHTER'S GENDER TRANSITION
But apart from always managing to stay busy and keep making a profit from her many ventures, Union has been looking back at her past experiences as she works on her memoir, including her difficulties to conceive and her 13-year-old stepdaughter, Zaya coming out as transgender last year.
Union has always been outspoken about issues close to her, using her platform to raise awareness about racism and the LGBTQ+ community, and she shared that she has documented herself on gender issues in order to help Zaya to express herself as her "authentic self."
Zaya is one of three children that Union's husband, 38-year-old former basketball star Dwyane Wade brought into their marriage from a previous relationship. Union has not only embraced her as her stepdaughter but has also always been her biggest supporter when it comes to her gender transition.
"You want your child to feel freedom to be exactly as they are," Union told Marie Claire, adding that "we are her lifetime lifelines to love, peace, joy, grace, protection, and compassion."
To mark Zaya's latest birthday in May 2020, both Union and Wade took to Instagram to stress their support for the teenage girl on her first birthday since coming out as transgender only three months earlier.
"Enjoy this day and everyday knowing you are loved, protected, respected, admired and celebrated," Union captioned an image of herself alongside Zaya out during a sunny day.
COMFORTABLE IN HER OWN SKIN
But above all, becoming more involved in some of the most critical political and social issues of the US and seeing her stepdaughter go through a healthy transition has ultimately made Union even more comfortable about who she is and how she stands by her beliefs.
"I love being comfortable in my own skin and feeling the peace that comes from feeling seen, respected, and cared for," Union captioned a slideshow of images from her cover interview for Marie Claire.
Please fill in your e-mail so we can share with you our top stories!