'Top Chef' Season 16 Winner Kelsey Barnard Welcomes a Baby Girl — Meet the Little One
"Top Chef" season 16 winner Kelsey Barnard is officially a mom of two after giving birth to her daughter on October 5, who she said came into this world "sweet as can be." 
Kelsey Barnard gave birth to her second child with husband Deavours Clark with both mom and baby healthy and doing well. They are already parents to their 3-year-old son Monroe and welcomed their daughter on Monday.
Elated at the arrival of their second child, Barnard would hopefully get to witness an important milestone she missed with Monroe due to her participation in "Top Chef."
OFFICIALLY A FAMILY OF FOUR
On Tuesday morning, Barnard shared the fantastic news of her daughter's birth alongside a slide show of adorable pictures. The couple decided to name her Evelyn June Clark, and Barnard said that she came into the world without a fuss, as she shared:
"She arrived quickly, quietly, and sweet as can be. What a gift her life already is."
SHE FIRST SHARED THE NEWS IN APRIL
In a lengthy post to social media in April, Barnard excitedly shared that she is expecting for the second time alongside a sweet picture of little Monroe while spending time outdoors.
In the snap, the 3-year-old sat on the grass, holding a sonogram image with one hand and clutching a little pink-wrapped bible in the other while smiling broadly.
The sonogram image is self-explanatory, but Barnard explained in the announcement that the pink-wrapped bible came from both their grandmothers.
Bernard and Clark's grandmothers decided to gift it to Barnard after she told them about her and Clark's decision to give their child a family name if it turned out to be a girl, and it was, as she wrote at the time:
"We are thrilled to welcome a baby girl, due this fall!" 
THE OTHER SIDE TO HER 'TOP CHEF' WIN
However, the time in Barnard's life that gave her a massive career boost also cost her the experience of a milestone in Monroe's life. When she participated in the reality cooking show, Monroe was nine months old and seeing that filming took place in Kentucky, she was far from home for nine weeks.
During those nine weeks, Monroe took his first steps, and Barnard missed it. When she heard the news over the phone, Barnard got so upset that she almost quit the show. It made her feel "horrible" and like someone who had her priorities mixed up.
ANCESTRY HONORED 
So when it came to planning for their daughter's arrival, Barnard later said that everything that went into their daughter's nursery had some sort of meaning to them. 
Representation of their grandmothers also ran through the nursery's theme, as Barnard wanted to keep the space as timeless and classic as they are, especially after Evelyn June Clark is named after both her grandmothers.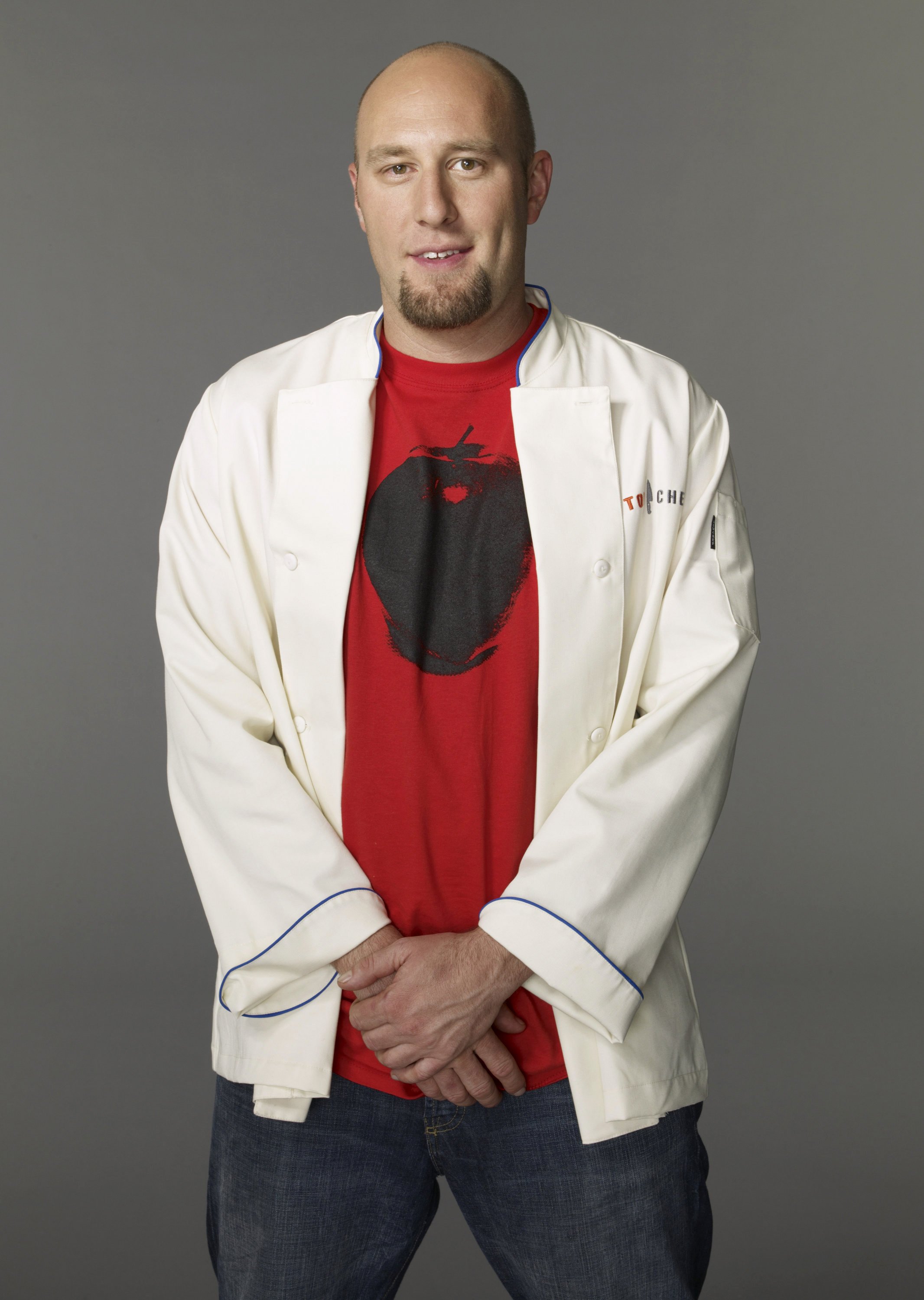 In related "Top Chef" news, Hosea Rosenberg, who won the 5th season of the show, recently opened up about his daughter and her struggle with a rare genetic disorder.
Hoping to shed some light on the disease, Rosenberg shared that his daughter Sophie recently got diagnosed with multicentric carpotarsal osteolysis. Sadly, the disease currently has no cure and causes the degeneration of wrists and ankles, and is also progressive.