Stevie Wonder's Son Kailand Morris Poses with a Quilt as He Promotes His Magazine Cover in Paris
Stevie Wonder's son, Kailand Morris, posed with a quilt while showing off a magazine cover posted on a Parisian store. The magazine featured himself and his brother, Mandla, together with their iconic father.
Stevie Wonder, 70, has been a prominent figure and a living legend in the music industry for decades. He is also a loving father who recently shared the spotlight with his 19-year-old son, Kailand.
Kailand is likewise a proud son. He recently showed his pride through a magazine cover which he shared on his Instagram on October 3.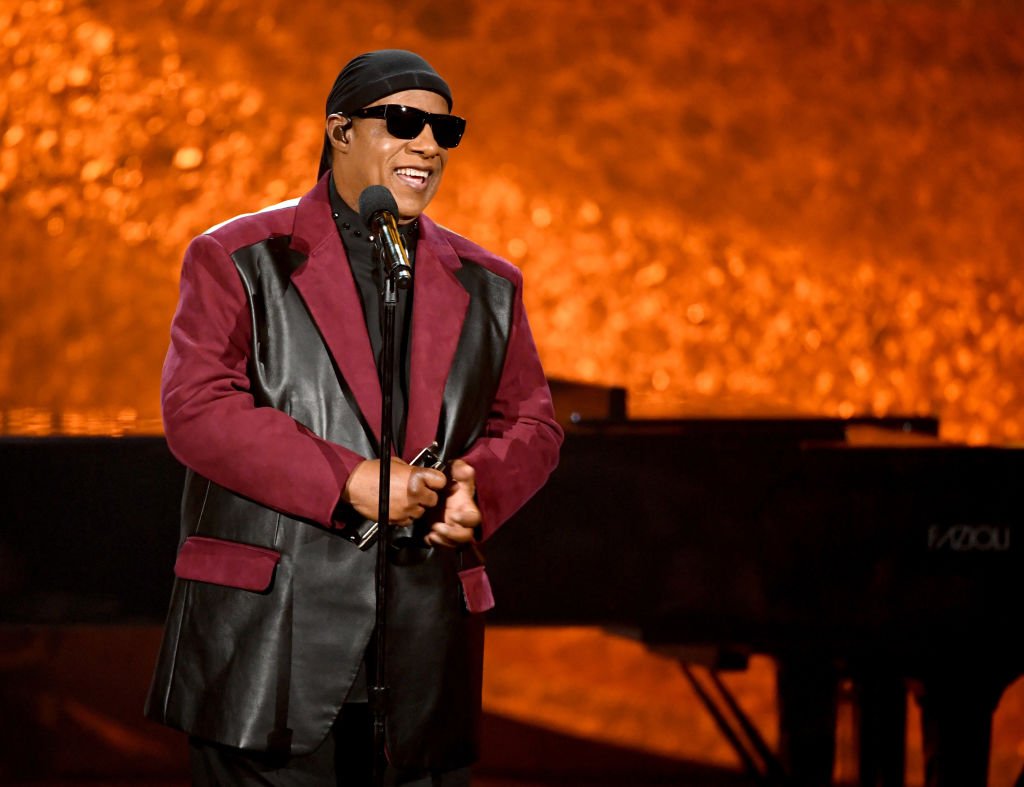 In the picture, Kailand is seen stopping by a shop in Paris where he spotted a magazine cover that featured the "Send One Your Love" star. Kailand's 15-year-old brother, Mandla, also posed beside their father.
Kailand, an aspiring fashion designer and activist, posed by the magazine cover displayed in the shop while covering himself with a pink and orange quilt. He also showed off his unique braids.
A lover of street fashion, he donned a blue shirt and baggy white jeans which he completed with off-white sneakers. Alongside the picture, he posted three clapping hand emojis and tagged ODDA Magazine.
The photo gained thousands of praises from his fans. One female fan commented that his blanket is beautiful and noted its maker - the famous Hermès brand. 
Kailand, who just celebrated his birthday last month, shared another picture of the magazine cover on his Instagram and it was a clearer version of what he posted earlier. One female fan said: 
"Such a beautiful family?"
While many fans are aware that Kailand is Wonder's son, not everyone knows that he has an inclination for fashion design which he acquired from his fashion designer mother, Kai Millard Morris, the singer's ex-wife.
While many boys his age would wear clothes from Supreme brand, Kailand, who recently interned in Dior, prefers French brands like Jacquemus. 
Amid the speculations, some believed that Kailand and Ziegler are just friends.
As he takes the fashion world by storm, Kailand has also created a whirlwind of speculations as he was reportedly dating former "Dance Mom" member, Maddie Ziegler.
Rumors about Kailand and Ziegler's allegedly brewing romance came after he appeared on her Instagram during her birthday. She also shared a previous photo where they were in Disneyland with friends.
Amid the speculations, some believed that Kailand and Ziegler are just friends. The pair has yet to confirm or deny the real score between them.
Meanwhile, Ziegler publicly apologized for the offensive videos she recorded herself when she was nine years old. She recently took to Twitter to express her heartfelt apologies to those she had hurt.
Zeigler said that she thought it was funny to make fun of people and accents. She acknowledged that it was "racially insensitive" and that she will never do it again..