GMA's Robin Roberts Shares Snap with Federal Judge Esther Salas and Fans React
GMA's anchor, Robin Roberts recently took to social media to share a photo of herself with federal judge Esther Salas and her fans had a lot to say about the post. 
On October 7, Robin Roberts posted a photo of herself with Federal Judge Esther Salas, the woman who lost her 20-year-old son to gunshot wounds from a racially motivated assault. She captioned the post,
"'Hate is heavy. Love is light.' -Federal Judge Esther Salas."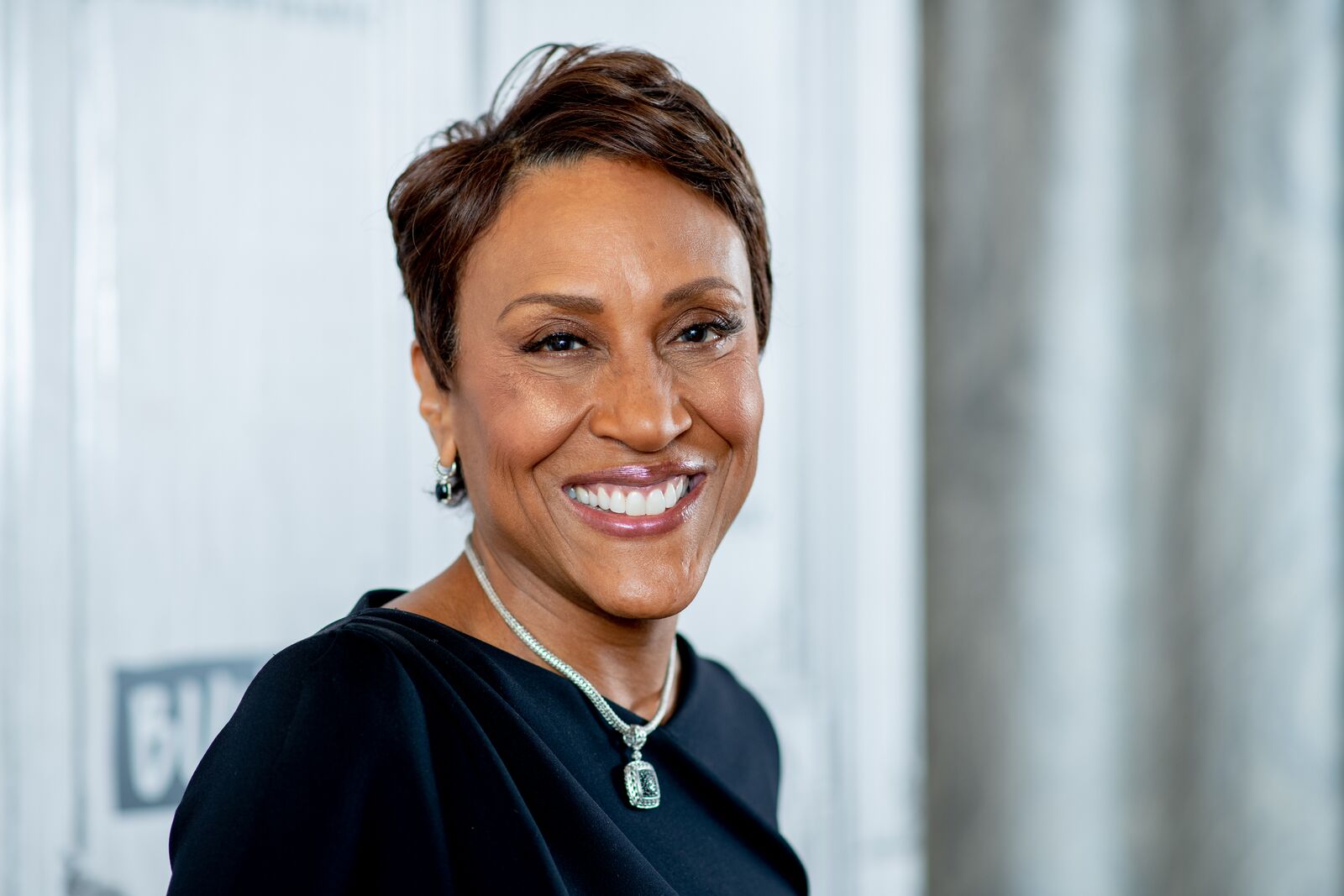 The photo which captured the TV personality in a corporate sky blue suit with a matching face mask triggered a host of empathetic responses from users who knew about the tragic accident that befell Salas and her family. 
One fan wrote, "Thanks for bringing us the story of this amazing woman. Praying for her and walking into this day with a light heart." 
Shortly before Roberts shared the photo, Salas opened up to her about her son's murder. The pair discussed the subject in an exclusive interview that was aired in the early hours of Tuesday. 
Salas admitted to Roberts that the attack that claimed her son's life only motivates her to be an even better judge. She stated that the assailant took away her precious son, but she would not let him take away her job. 
He was later found with a self-inflicted gunshot wound.
Salas' son, Daniel, took a fatal gunshot from Roy Den Hollander who disguised as a FedEx delivery man. Hollander also shot her husband, Mark, three times before fleeing. Mark survived but their son did not. 
Hollander, who is reportedly a self-proclaimed anti-feminist, had reportedly set out with the intentions to kill Salas but instead was only able to kill her son and injure her husband. He was later found with a self-inflicted gunshot wound. 
.@GMA EXCLUSIVE: "I remember running up the stairs and it was so loud. It sounded like mini-bombs or something — and then I saw Danny, lying perpendicular to the door holding his chest."

Judge Esther Salas recounts the attack that killed her son and wounded her husband. pic.twitter.com/iTr4QeDQQC

— Good Morning America (@GMA) October 6, 2020
Hollander and Salas first met in 2015 when he was acting in his capacity as a lawyer for a 17-year-old girl who sued the Selective Service System on claims that the military's male-only rule when enforcing a draft was sexist.
As Judge, Salas let Hollander's case move forward. However, in 2019, he was dismissed from his client's case for reasons unknown. 
Salas never ruled against Hollander but he seemed to blame her and often complained about her in concerning online rants. 
The accomplished Judge knew Hollander despised her. She claimed that his hatred stemmed from the fact that she was a Latina woman working as a federal judge.  
Despite their loss, Salas stated that she and her husband had forgiven Hollander for the grievous act during her interview with Roberts. According to her, she felt better and lighter for taking a step towards healing. RIP Daniel!