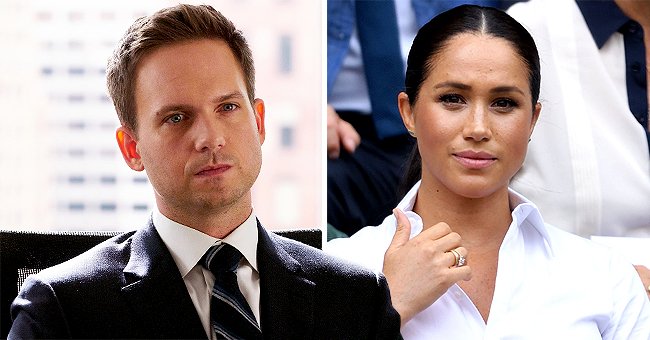 Getty Images
Radio Times: Why Meghan Markle's 'Suits' Husband Patrick J Adams Is Scared to Phone Her
Meghan Markle's on-screen husband and former "Suits" co-star Patrick J. Adams opened up about why he hasn't kept in touch with her since she left Hollywood. The actor revealed that he is terrified to call the royal.
The world got to witness the sweet onscreen chemistry between Patrick J. Adams and Meghan Markle for seven seasons in the legal series, "Suits." Nevertheless, since the Duchess' exit from the TV series, a lot has changed.
Although the bond they shared translated off-screen and the duo was good friends, things soon changed after Markle tied the knot with Prince Harry, and their contact diminished.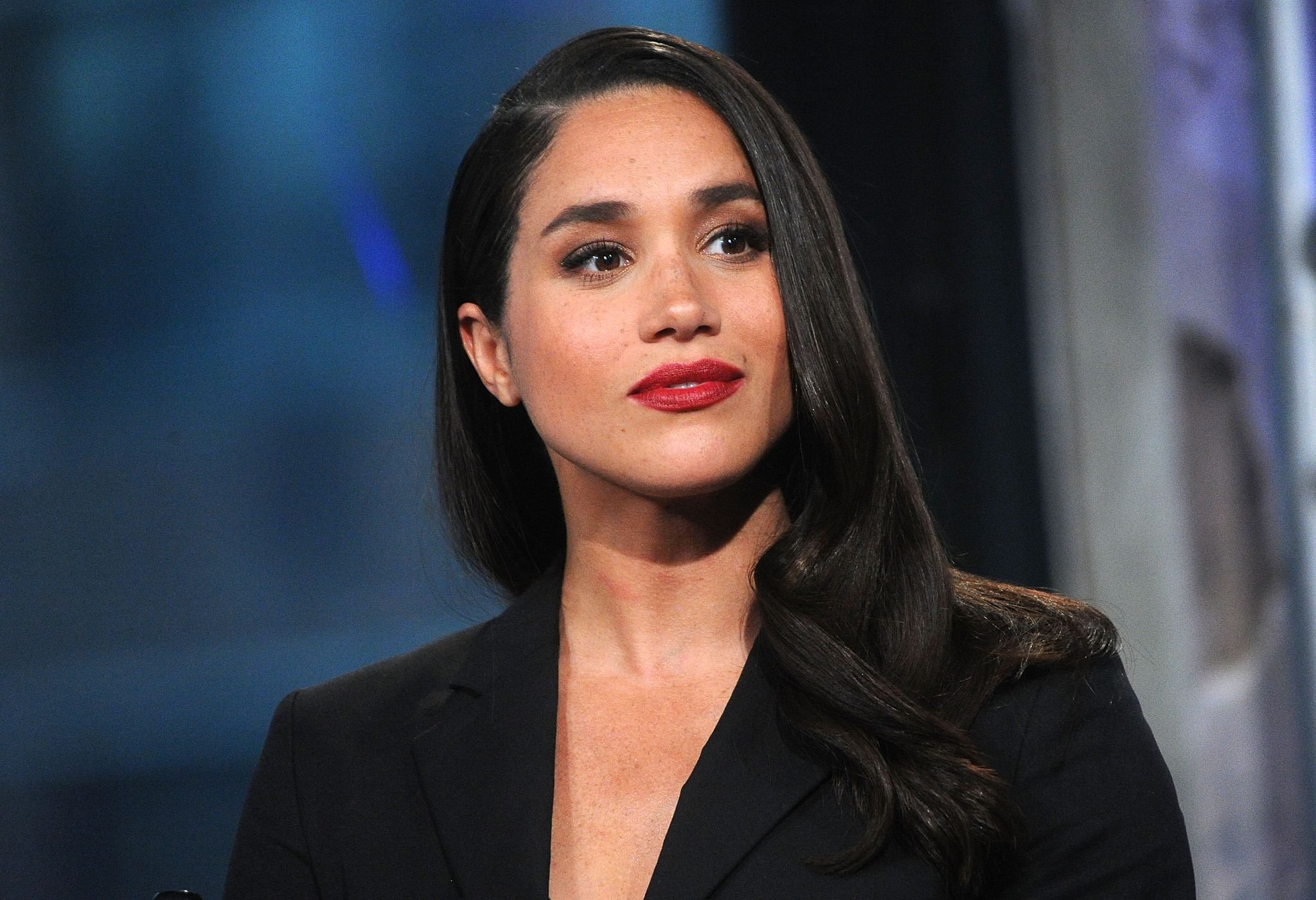 Meghan Markle at AOL Build Presents "Suits" at AOL Studios In New York on March 17, 2016 in New York City. | Photo: Getty Images
During an interview with Radio Times, Adams spoke about why he hasn't frequently kept in touch with his on-screen wife since attending her wedding in May 2018. The Canadian actor said:
"Quite frankly, I think I'm intimidated. I have no doubt I could pick up the phone and call her at any moment, but I don't know what I would say."
Explaining that he and Markle had no bad blood, Adams noted that after the Duchess of Sussex welcomed baby Archie, and he and wife Troian Bellisario had their daughter, they kept in touch, discussing parenthood.
Adams confessed that he was thrilled to have his former co-star around and admitted that he missed her deeply.
He recounted that they shared advice, exchanged texts, and sent gifts to each other, but afterward, he got terrified to reach out to her. Adams described the feeling as "pure fear," noting he wasn't sure how to break through the walls that had been set up.
The father-of-one admitted that Markle's intense media scrutiny has made it difficult to communicate with her as it was crazy to watch his compassionate friend get pulled apart.
Aside from the fear, Adams also shared another reason why he hasn't been in regular contact since Markle and her family moved back to the United States. He said:
"We don't spend any time together, but that's not because of anything other than how completely enormous her life has become in so many ways."
His interview with the publication came days after the "Rosemary's baby" star reacted to Markle's relocation to the U.S. after she exited the royal family earlier this year.
During an interview with Access Online to promote his new series, "The Right Stuff," Adams confessed that he was thrilled to have his former co-star around and admitted that he missed her deeply. He also praised her contribution to the upcoming elections and lauded her for speaking up to sensitize people.
On the USA Network-produced legal series, Markle and Adams played love interests, Rachel Zane and Mike Ross, but the duchess exited the show and retired from acting after announcing her engagement to Harry. Along with other "Suits" stars, Adams was invited to Markle and Harry's wedding at St. George's Chapel, Windsor Castle.
On the morning of the ceremony, the "Rosemary's Baby" actor poked fun at the royal with a photo of her on the front page of a British newspaper with a hilarious caption that referenced a line from the show about Markle going to get milk.
Please fill in your e-mail so we can share with you our top stories!