New Edition's Singer Ronnie DeVoe's Cute Curly-Haired Twins Enjoy Watching TV in a Photo
Ronnie DeVoe's twins were recently captured flaunting their curly hair while watching television. The adorable duo warmed the hearts of many fans with their cuteness.
Ronnie DeVoe's twin boys, Ronald III and Roman, are the absolute cutest. Once again, the duo had fans gushing after a new photo of them was shared on Instagram.
The Instagram post featured a collage of the boys showing off their curly hair as they lounged in bed. In one of the pictures, the siblings were captured lying down with their heads resting on the bed.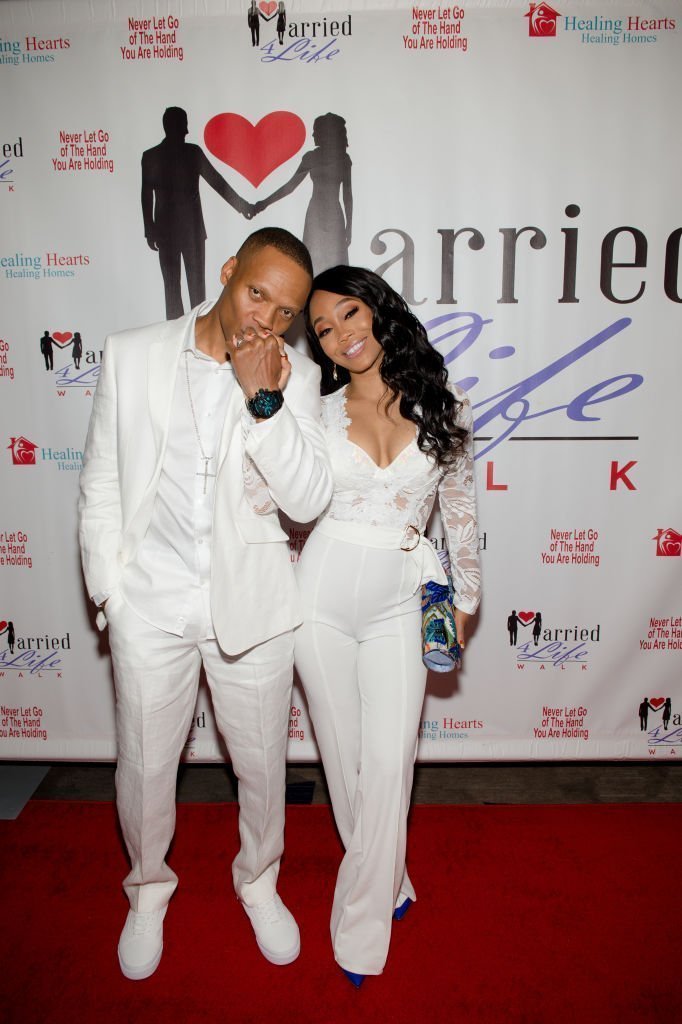 The second picture still captured them lying down but this time, their heads were raised. While Roman sported a serious look with his eyes glued to the television, Ronald struck a playful pose for the camera.
The pictures were accompanied by a caption where their parents attempted to interpret the facial expression of their sons in the image. It read:
"Ronald - "Daddy finally let us watch some tv last night. Aye Yai Yai... "Roman - "Shhh Ronald, I'm focused..."
Shortly after sharing the snapshots, fans and followers flooded the comments section to gush over how cute the twins looked and left lovely notes for the boys.
Ronnie and his wife Shamari welcomed Ronald and Roman in October 2017, and ever since, the proud parents have frequently shown off their adorable boys on social media.
As an advocate for families staying together, Shamari advised that it is essential that couples going through difficult times find ways to fall in love again.
In addition to parenting these two boys, Ronnie and Shamari have had quite an exciting marriage. After joining "Real Housewives of Atlanta" in 2018, the mom of two revealed that she and her husband had once been in an open marriage.
However, the arrangement did not work out well for the couple and they eventually had to end it. Nonetheless, they drew some vital lessons from their experience.
One of the lessons Ronnie and Shamari learned is the importance of effective communication. According to her, they had to be honest with each other during their open relationship phase. Though this hurt them more often than not, it eventually helped them build a better relationship.
Most importantly, Ronnie and Shamari learned that even though an open marriage sounds fun, it is not advisable for people who want a long-lasting marriage.
As an advocate for families staying together, Shamari advised that it is important for couples going through difficult times to find ways to fall in love again.
Without a doubt, Shamari and Ronnie will pass down their marriage principles to their sons. It goes without saying that these two boys are lucky to have parents who will always fight for each other.