'New Edition' Singer Ronnie DeVoe and Wife Shamari Celebrate Sons Ronald and Roman's 3rd Birthday
"New Edition" singer Ronnie Devoe and his wife Shamari, who he has been married to for fourteen years, recently celebrated their twin sons, Ronnie III and Roman, as they turn three.
Ronnie Devoe seems excited to be sharing with the world that his boys are a year older. The entertainer shared adorable images of the celebrants and added a heart-melting caption.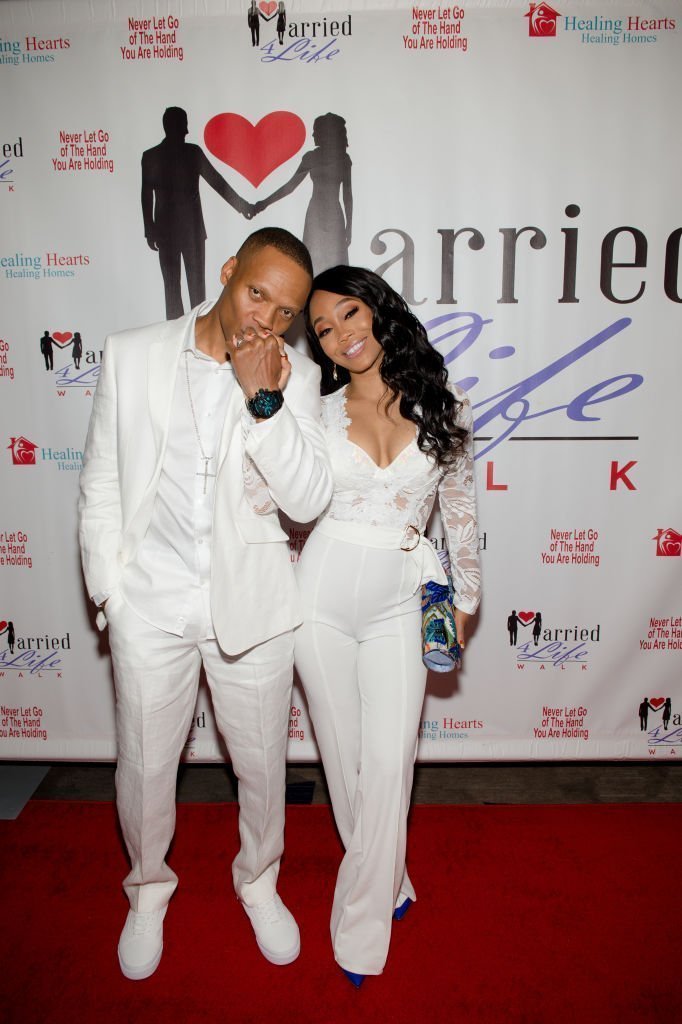 In the photo, the brothers twinned in the same outfits. They both rocked short-sleeved black shirts with "3" and "Birthday" written boldly on them. Their denim shorts were blue, and the celebrants' kicks were red and white Converse.
The Devoe twins each posed in a peculiar manner, but they shared a similar smile across their cute faces. The singer took his time to celebrate his kids. He wrote:
"Trè and Red are the greatest gifts that GOD could've ever given my wife @ShamariDeVoe, and I. Thank you to everyone that prayed for them…"
Many fans had different hearty comments for the birthday twins. While they joined the singer in celebrating the boys, some fans also gushed on their cuteness.
Both parents have never been short of words when it comes to explaining their joy concerning parenthood.
Shamari did not leave herself out of the ode episode. She shared the same image and followed it up with a sweet caption where she expressed her gratitude to God and referred to her kids as "amazing boys."
Both parents have never been short of words when it comes to explaining their joy concerning parenthood. In 2017, when the father of two marked his 50th birthday celebration, they announced the amazing news.
The couple teamed up for an eye-catching photoshoot where the then father-to-be donned a "The Man Behind the Bump" themed shirt, while his wife wore a black dress. The parents further expressed their thrill with their words, as they captioned the post:
"SURPRISE!! Guess what we're having?... God gave us a double blessing of love. Not 1, but two amazingly incredible bundles of joy."
When Roman and Ronnie III turned one, the couple celebrated their tots in an excellent manner that showed that they are indeed wowed with their sons' presence in their lives.